As of today, our customers are happily using Von Baer products in over 60 countries around the world.


Everything we do and everything we make is deeply rooted in our belief that true class comes from premium quality and sustainable materials as well as excellent craftsmanship.

How we do it is as important to us as what we do.

We don't like practical things that look dull and uninspiring. We believe in practicality that not only looks good but also inspires you to feel good.
Von Baer Mission:
Our goal when we created Von Baer in 2015 was the same as it is today: to add class and inspiration to people's lives through premium leather accessories that can be personalized.
Von Baer story: about us and how we do it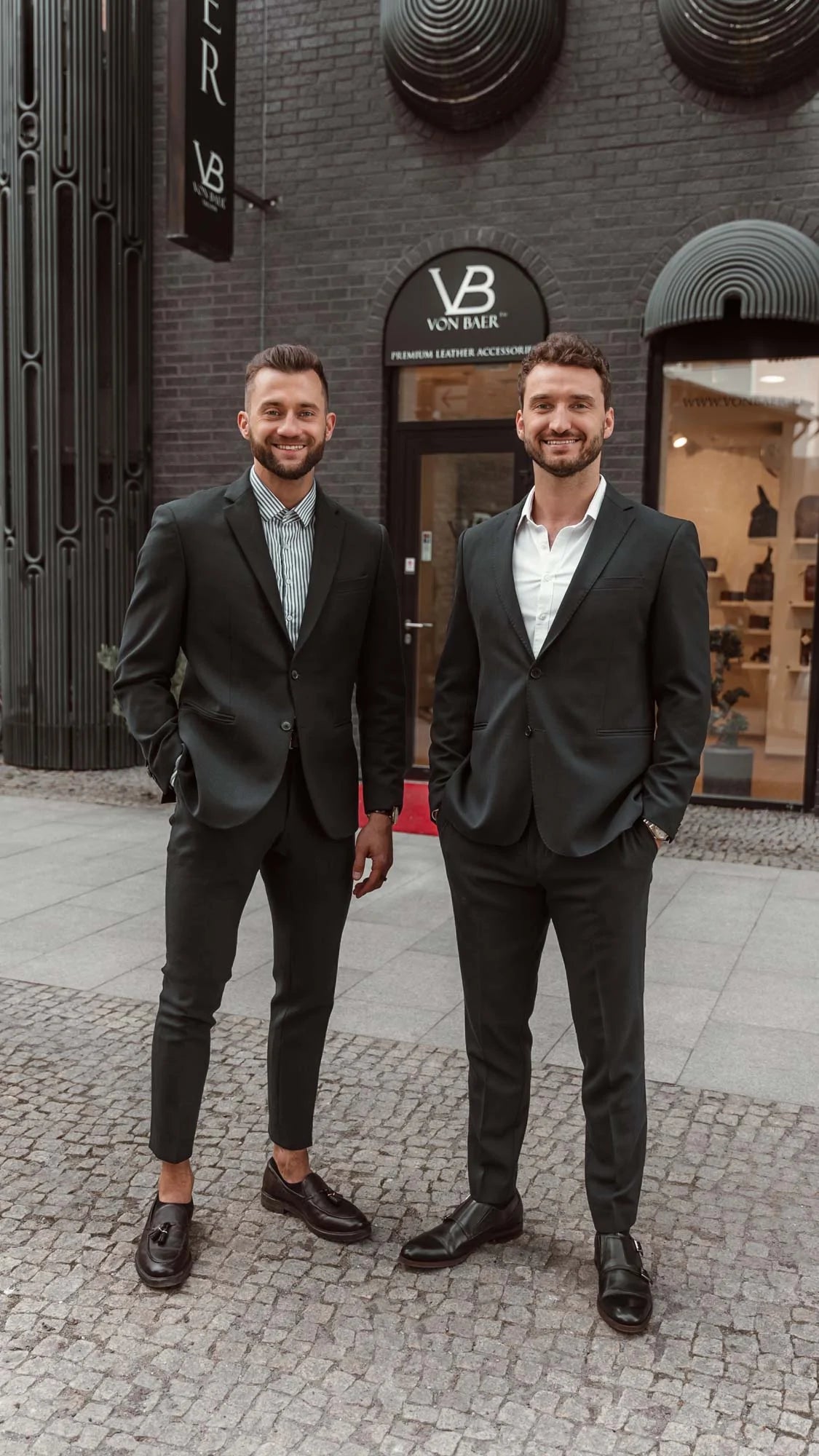 How it started: I couldn't find a laptop bag I'd want to use myself.
My name is Albert Varkki. I am the co-founder of Von Baer. The company was established in Tallinn, Estonia – the capital of a small and charming Northern European country.

At the end of 2014, I wanted to buy a unique, high-quality leather laptop bag. After searching extensively, I couldn't find anything I liked. On top of that, most of the luxury bags seemed to be unreasonably overpriced. I knew I had to create it myself – a high-quality leather laptop bag that would suit my aspirations and requirements.

Together with my childhood friend Igor Monte we bought the finest materials, sought out help from skilful leather craftsmen, and within six months, I was holding in my hands a meticulously crafted leather laptop bag I could proudly carry myself. To make it even more unique, I personalized the bag by engraving my name.

This first laptop bag we made received lots of praise from quite a few people. Many of those admirers actually wanted to buy the bag for themselves and engrave it with something meaningful. We had a feeling that this was our moment, and it would be a missed opportunity if we didn't start a business. We were lucky that the two of us were really like-minded and eager to pour all our energy into our newly-founded business. In 2015 we established the company Von Baer, and our entrepreneurial journey began.
The way we work is sustainable
All Von Baer goods are designed in-house in our Tallinn studio.

With particular attention to detail, we only design what we truly believe in – classy and timeless leather goods that you can easily and confidently incorporate in your everyday wardrobe.

On top of being practical, all Von Baer products also need to meet our expectation of having a unique and timeless appearance. Since we design our pieces to be used for years to come without going out of style, the level of craftsmanship and quality of materials need to follow suit. Additionally, everything we create must be created sustainably.

We believe that outstanding products cannot be crafted from mediocre materials. And yet, so many pieces on the market, despite their high retail price, are mass-produced from poor quality materials in questionable conditions that not only affect local communities but also the planet.
Our approach to making leather products has been and always will be in support of true masters of their craft – from making the materials to putting together the final product. We ensure that you, our customer, only get the finest quality sustainably made product that you can wear and display proudly.

From leather to hardware and lining, we only use premium quality materials. Where possible, we always prefer partnering with Italian manufacturers who produce not only the finest certified Italian leather but also other materials in a sustainable way. Some parts for various products may still be produced elsewhere (smaller hardware elements, for example), but we always ensure that the quality matches the overall expectation from our products.

Leather

Von Baer products are made using premium vegetable-tanned Italian leather. Because we believe in the importance of sustainability, each of our product comes with a certificate of leather origin.
Traceability and certification are important to us because we want to leave a positive impact while producing exceptional items. We want to cooperate and support suppliers that are masters of their craft while doing it sustainably and not harming the planet and its people in the process. And we know it's important to you – our customer.

Unfortunately, the use of terms like "genuine leather" or "true leather" is completely unregulated. For this reason, many companies selling leather products can oversell their products as premium quality when in fact poor quality untraceable leather is used.

The trademark and logo Pelle Conciata al Vegetale in Toscana (Tuscan Vegetable-Tanned Leather) guarantees the quality and origin of the leather. It encompasses not just the material itself but also how it has been treated and by whom.

It celebrates and values the generations old tradition and artistry of leathermaking, supporting locals who keep this craft alive and thriving today.

The certification process (unlike the loosely used terms like "real leather") is fully regulated and traceable, ensuring that certain standards for quality are fully met throughout the whole process.

Lining

We ensure that all our products are beautiful inside and out. After all, Von Baer goods are designed to be used every day with confidence.

For most of our products, we prefer using natural long-lasting materials like thick and robust cotton canvas lining. It's pleasant to touch and unlike synthetic materials it's also sustainable.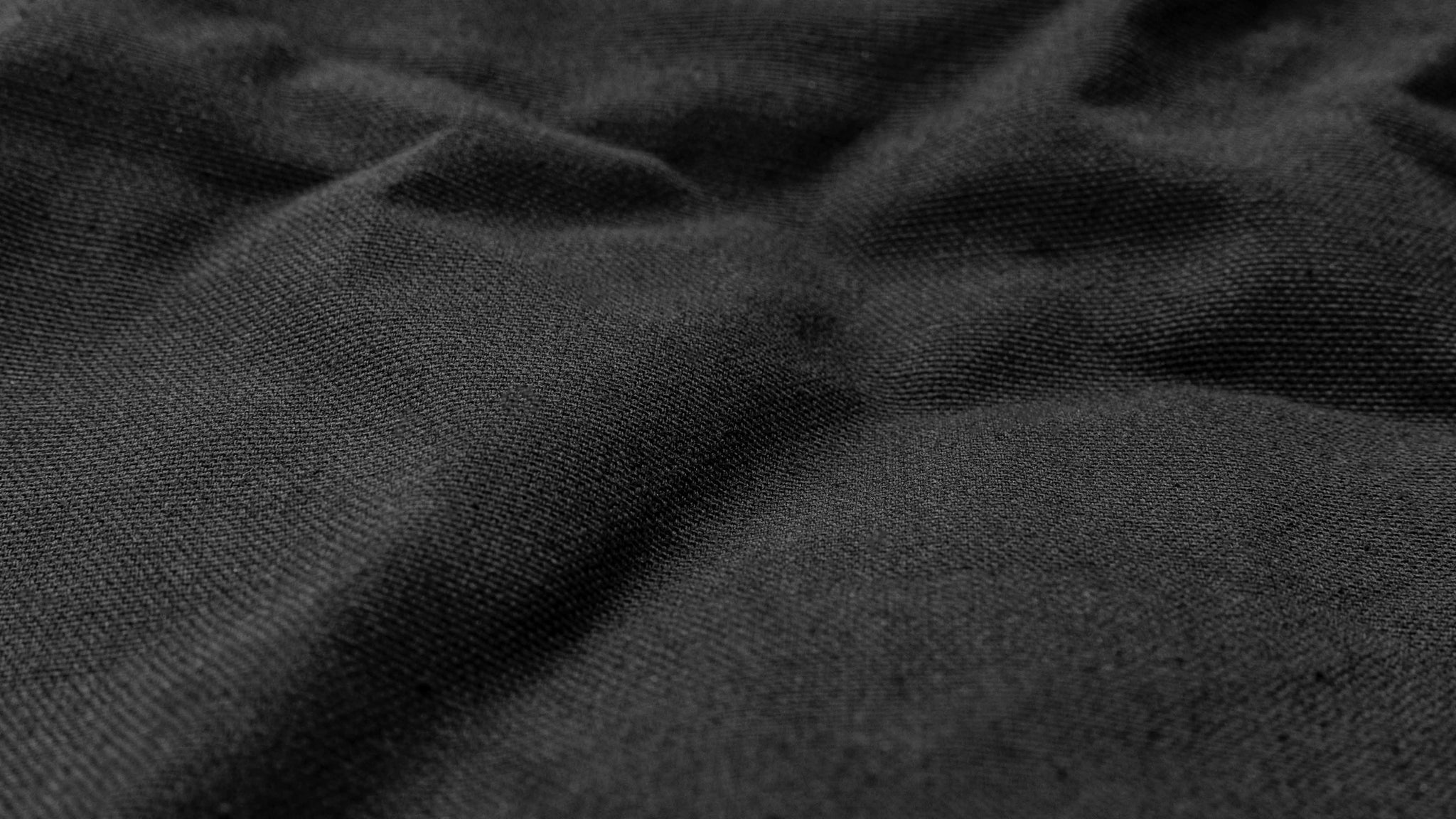 Other materials are only used when necessary, to ensure the intended purpose of use. For example, our wash bags have a waterproof polyester lining that's easy to clean.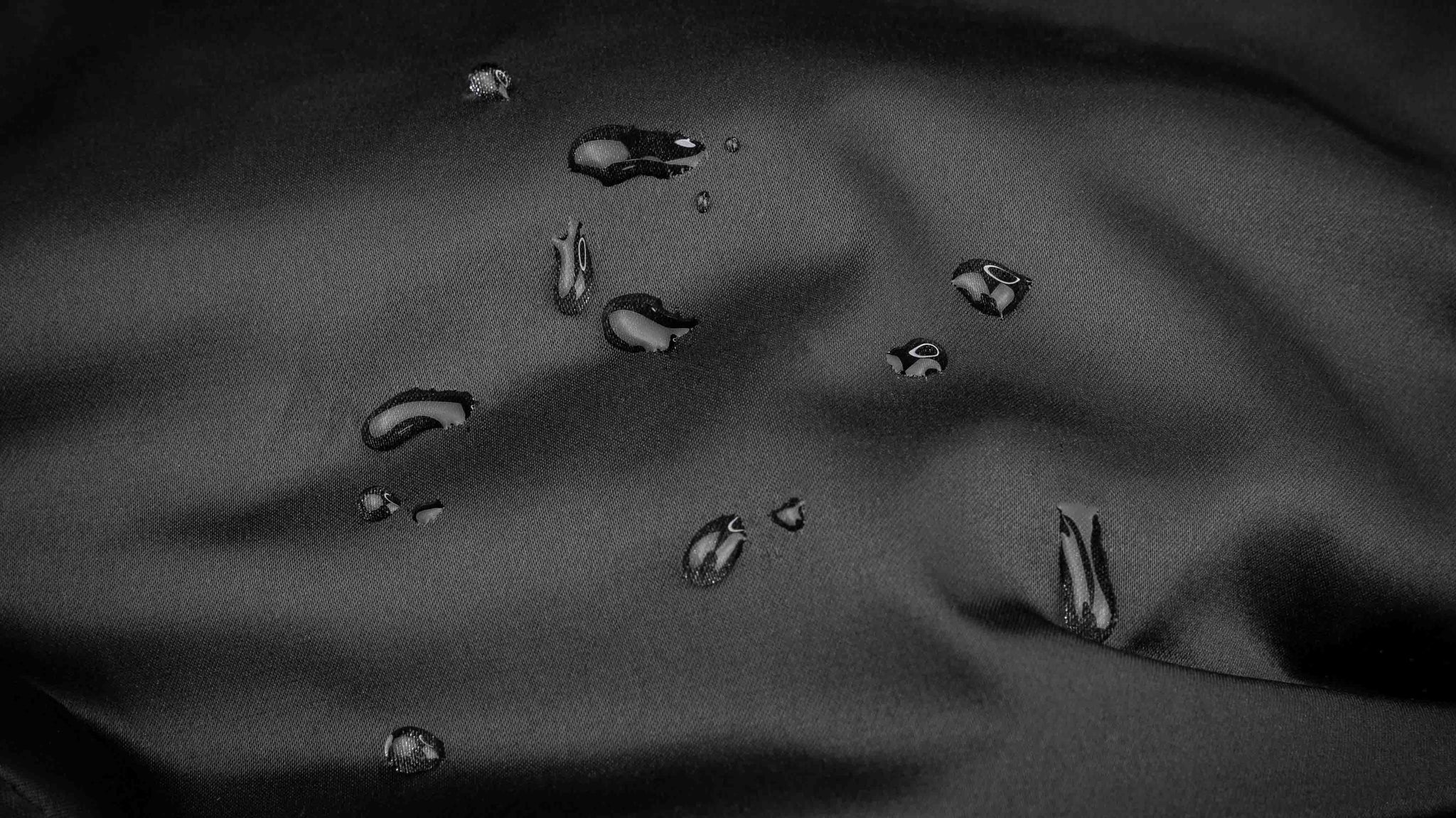 Zippers

We understand the importance of a good zipper. It can truly make or break a bag. And that's why we only use the renowned YKK zippers for our products.

Your product is only as good as its weakest link. You don't want to throw away your bag after a couple of months of use simply because the zipper didn't hold up.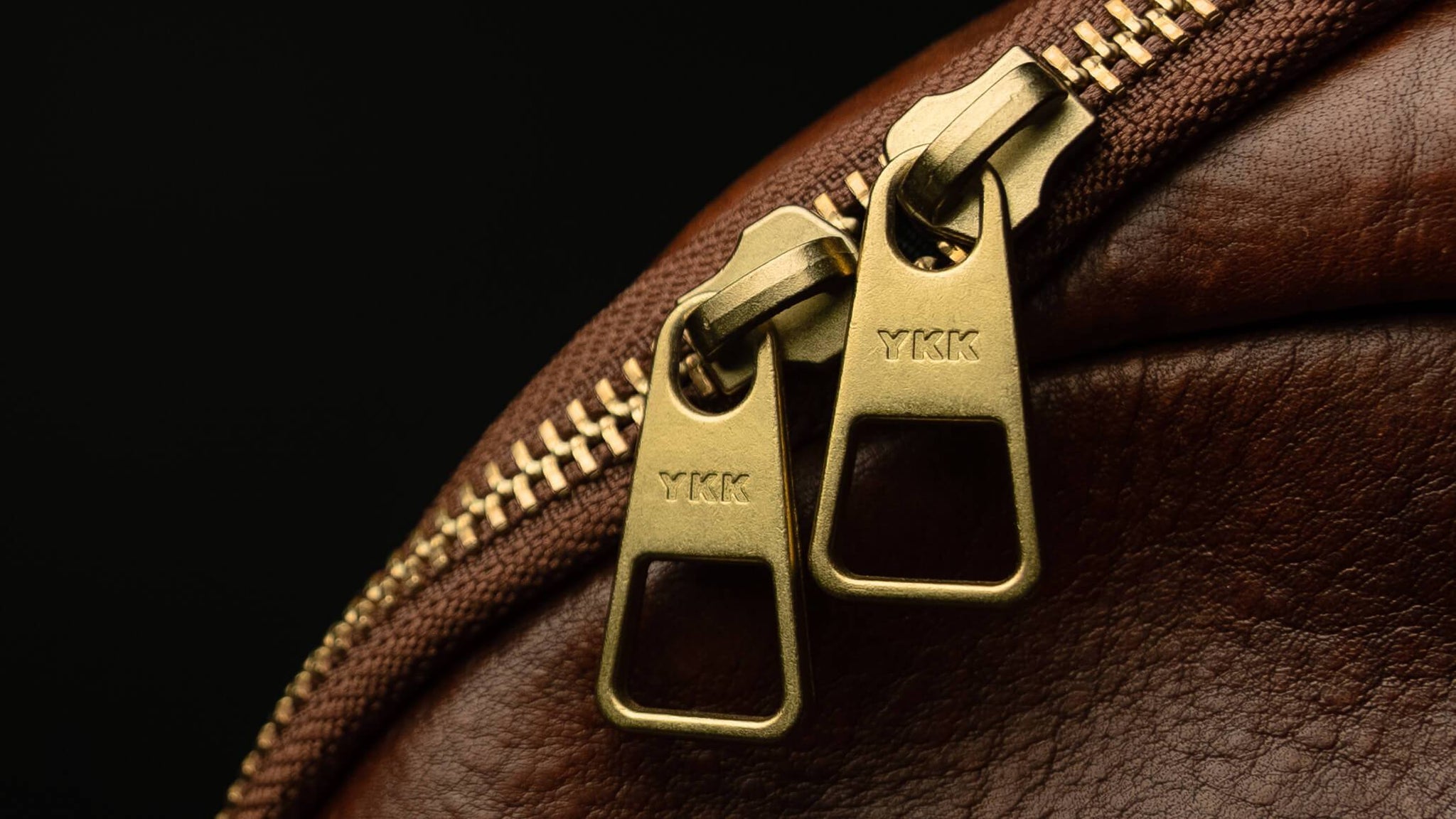 Hardware & Belt Buckles

Depending on the product, we generally use either brass or aluminum hardware. These include buckles, rivets, and other elements that keep your leather accessory secure and protected.

Von Baer belts broadly fall into two categories – casual and reversible. Casual belts have simple belt buckles that are made of either stainless steel or solid brass. Unlike cheaper buckles that are mostly made from low quality alloys, these retain their quality look even when used daily and they don't rust.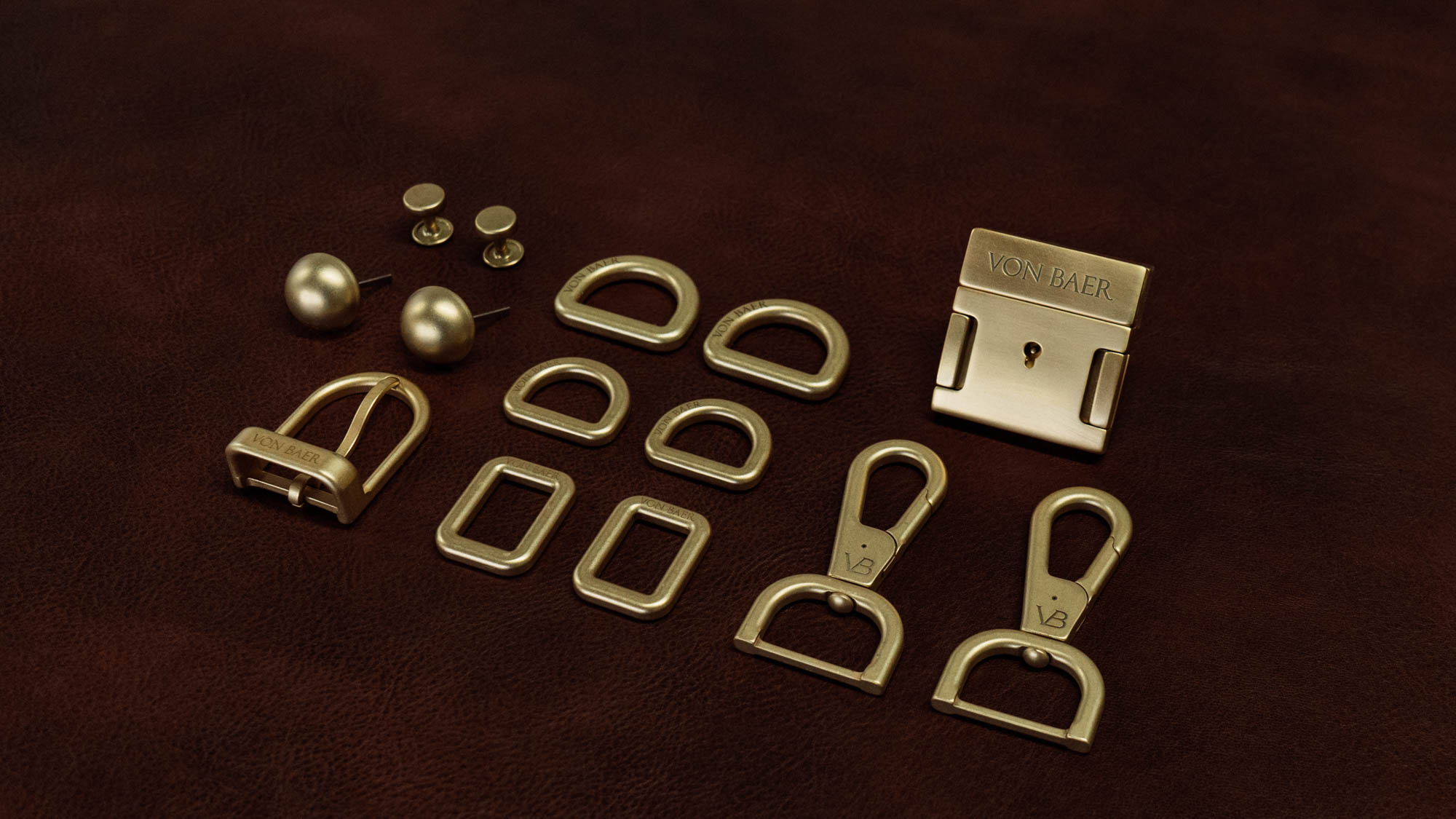 Reversible belt buckles are made of nickel-plated zamac that is easier to work with than with stainless steel considering that these buckles are constructed from multiple elements.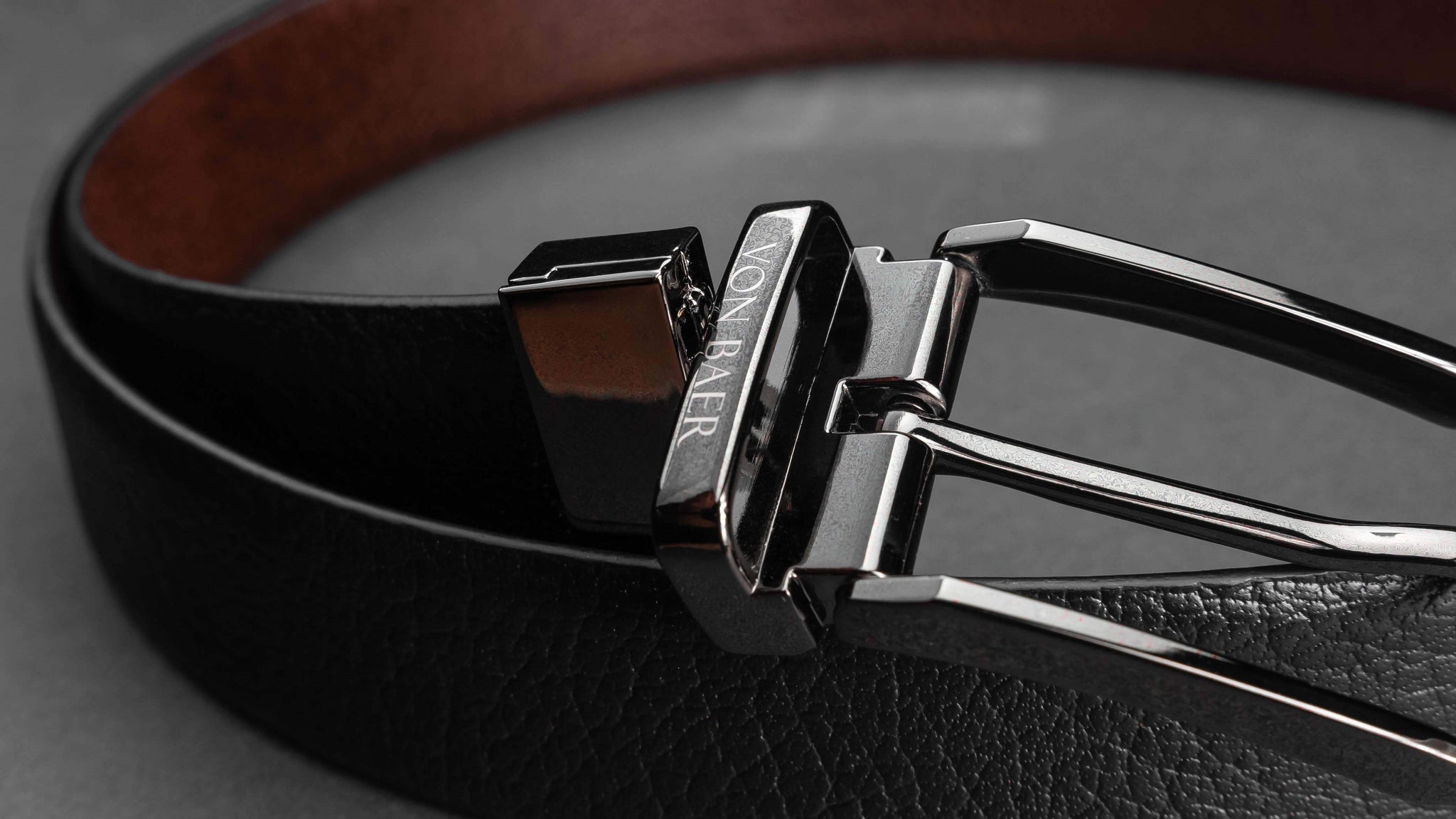 We sell directly to you

By avoiding middlemen like wholesalers, retailers, and agents with their excessive markups, we can sell directly to our customers and offer the best value for money, while maintaining a close relationship with them.

We believe in honest pricing. You can rest assured that in a month's time, you will not find a recently purchased item from us on sale at a huge discount as it often happens elsewhere. We respect our customers and don't try to trick them by offering discounts. We don't overprice our products to later discount them to make the customer think they are getting a great deal.

We believe that discounts usually mean two things:
1) The item was overpriced in the first place
2) The item is faulty, and the seller is trying to get rid of it

Sustainable long-term growth

Von Baer is entirely self-funded by its founders Albert Varkki and Igor Syunin. As a result, we're able to make independent decisions and prioritize a quality long-term approach to our business. We pour all our resources, as well as heart and soul, into developing truly outstanding and classy products in a sustainable way.
As Featured In
Von Baer has been featured in some fantastic publications accross the world, including:
If you would like to feature Von Baer in your publication, please email service@vonbaer.com with the details.