High quality leather briefcases for women, made from full grain leather, handmade in Florence, Italy.
Professional and stylish briefcases for work and travel. Multiple pockets, strong zippers, and shoulder straps included.
Personalizable with a custom laser engraving.
Elegance
Leather Tote Bag
$795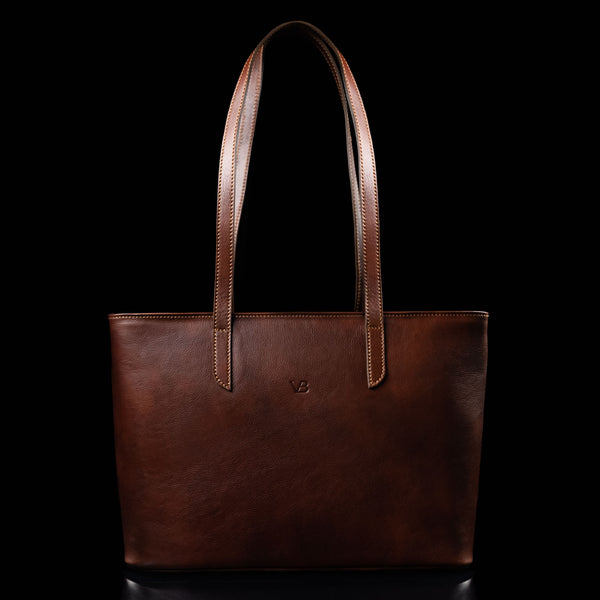 Solid Brown
Classic Tan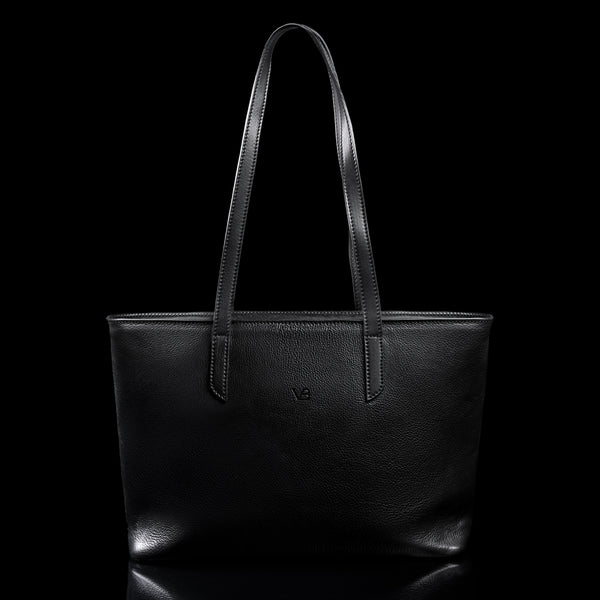 Elegant Black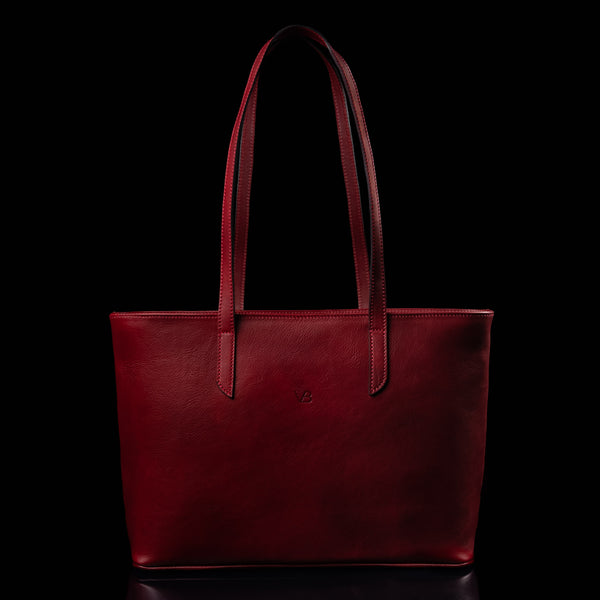 Deep Red
City
Women's Laptop Bag
$995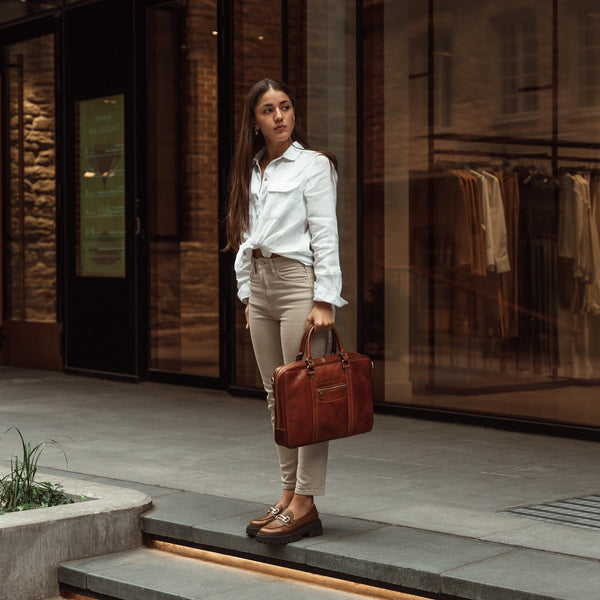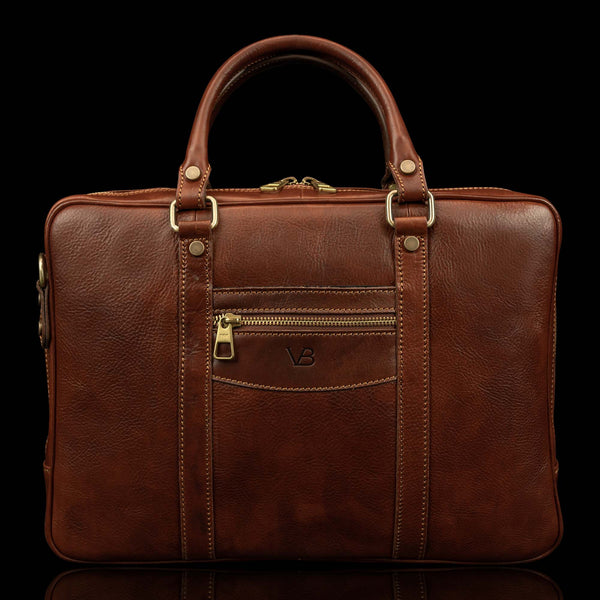 Solid Brown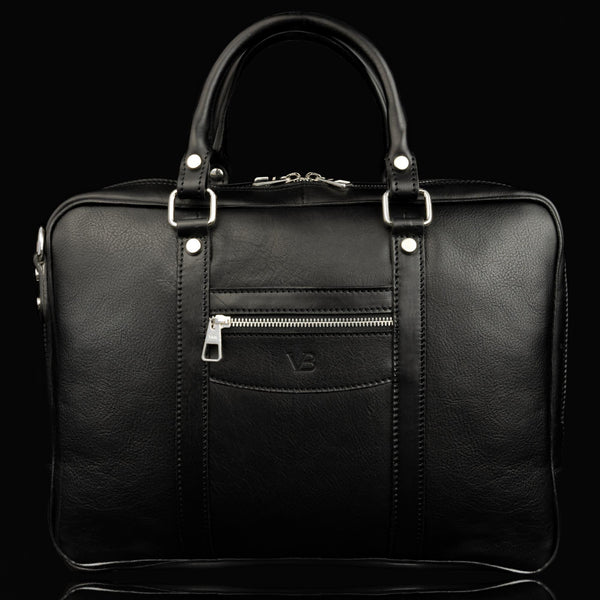 Elegant Black
Deep Red
Exquisite
Women's Laptop Bag
$1,095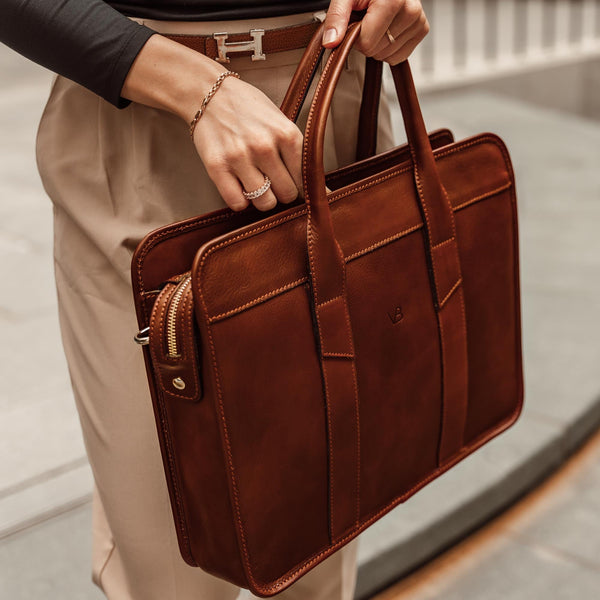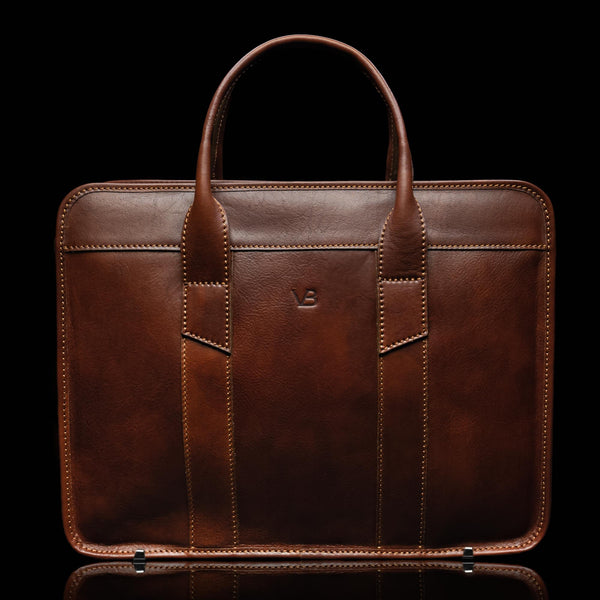 Solid Brown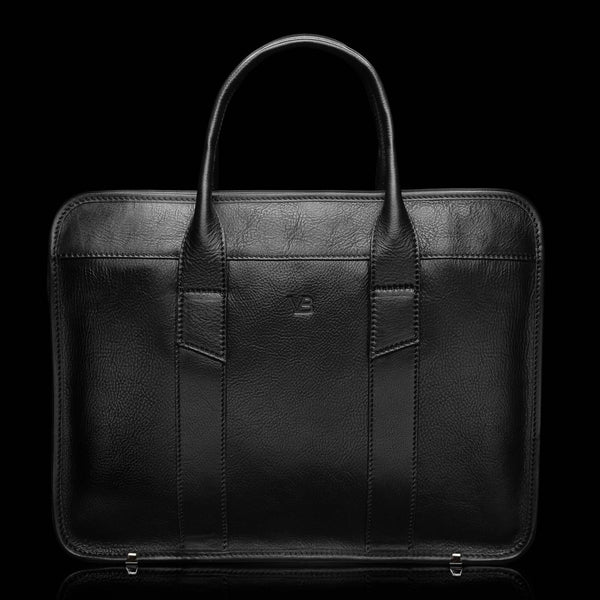 Elegant Black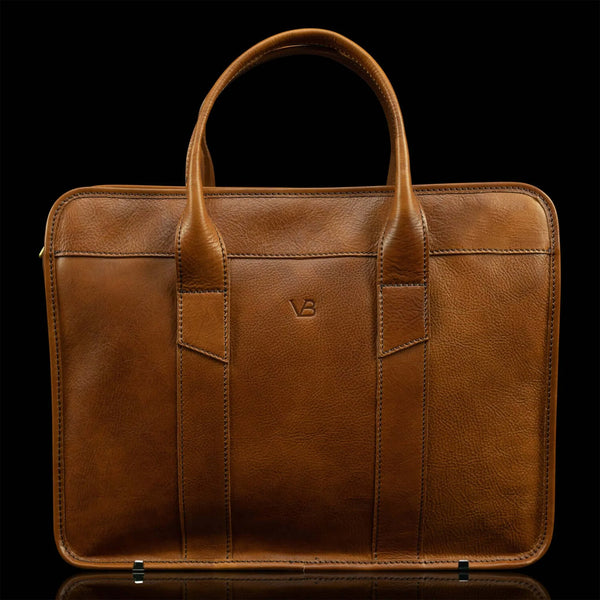 Classic Tan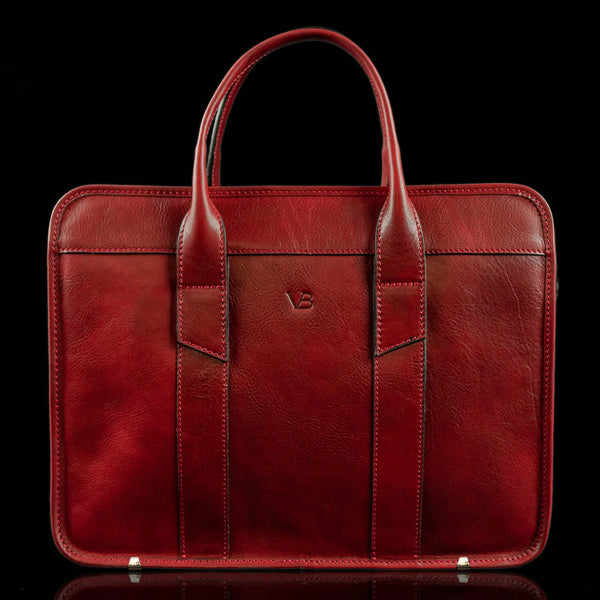 Deep Red
Elegant
Women's Laptop Briefcase
$895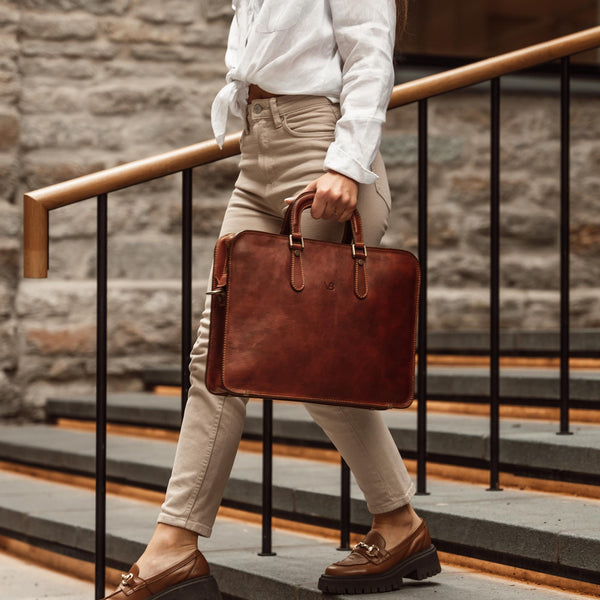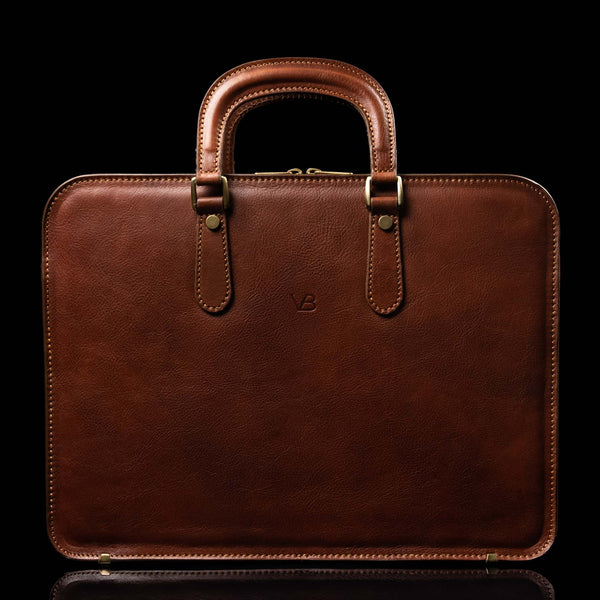 Solid Brown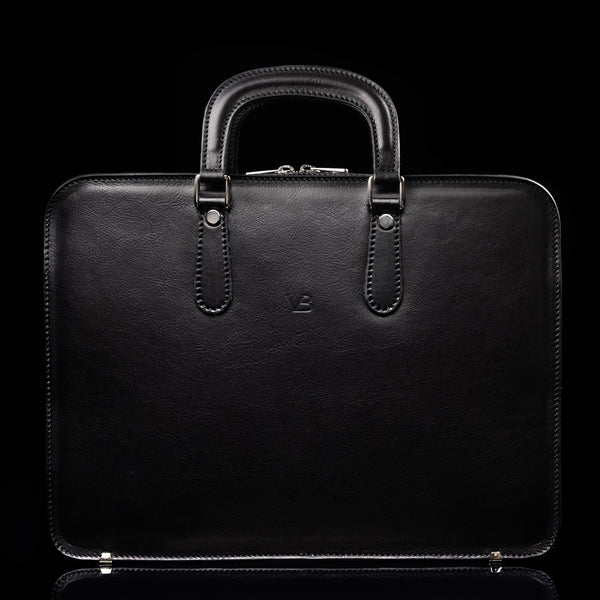 Elegant Black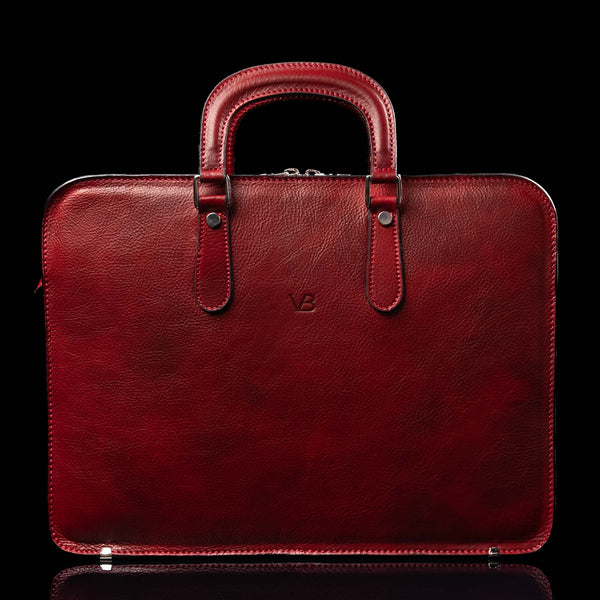 Deep Red
Liberty
Women's Leather Backpack
$795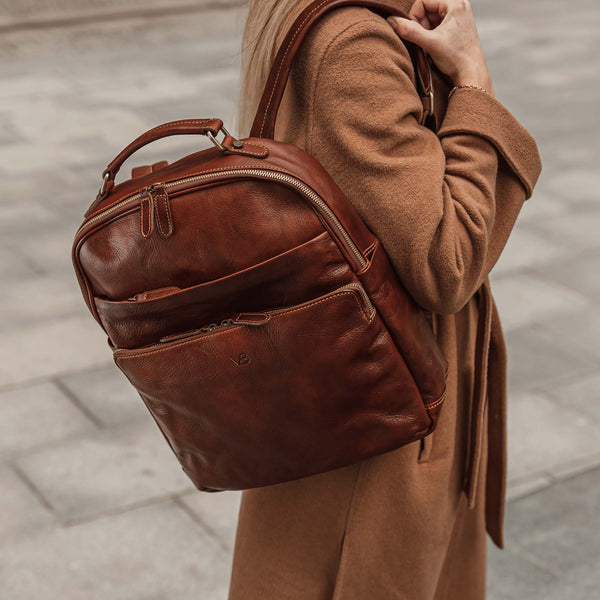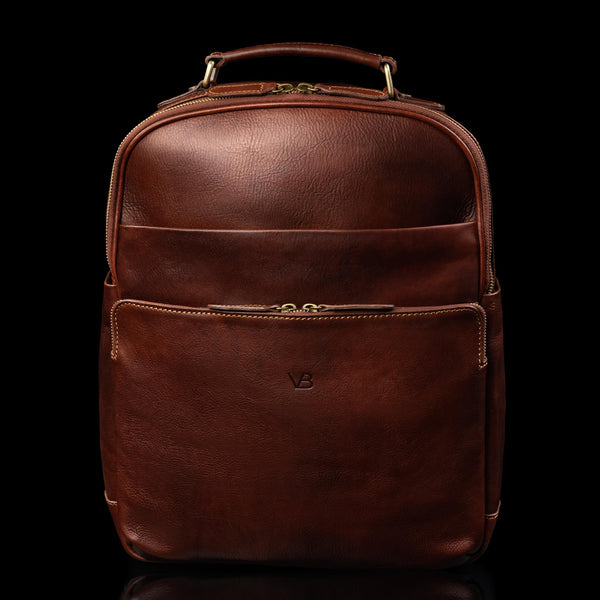 Solid Brown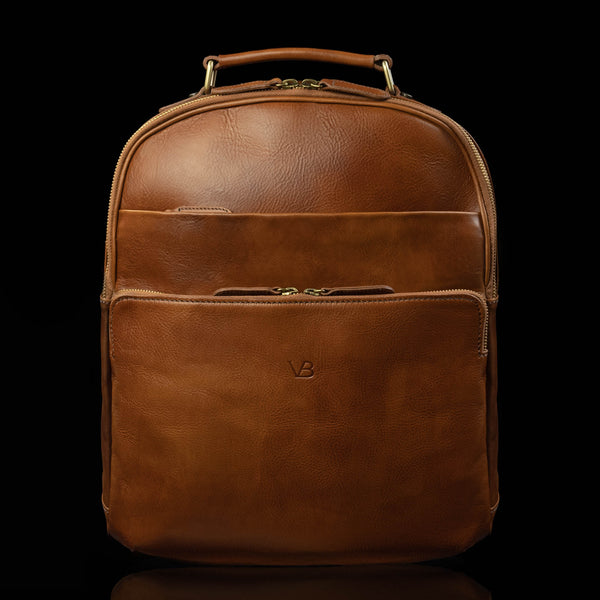 Classic Tan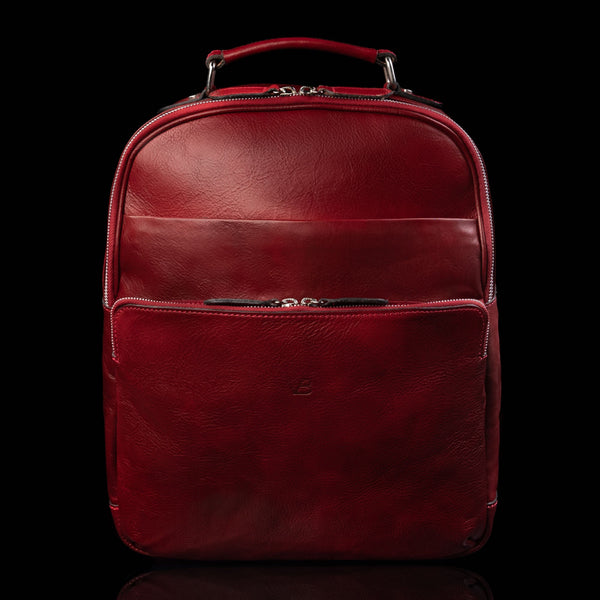 Deep Red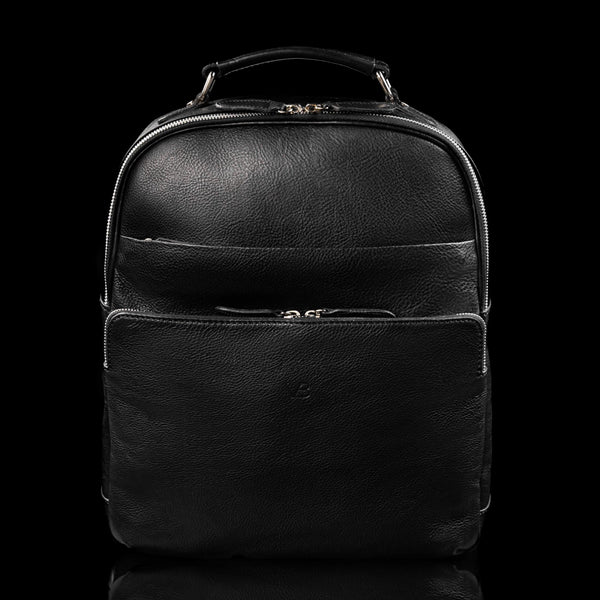 Elegant Black
Prime
Women's Leather Backpack
$795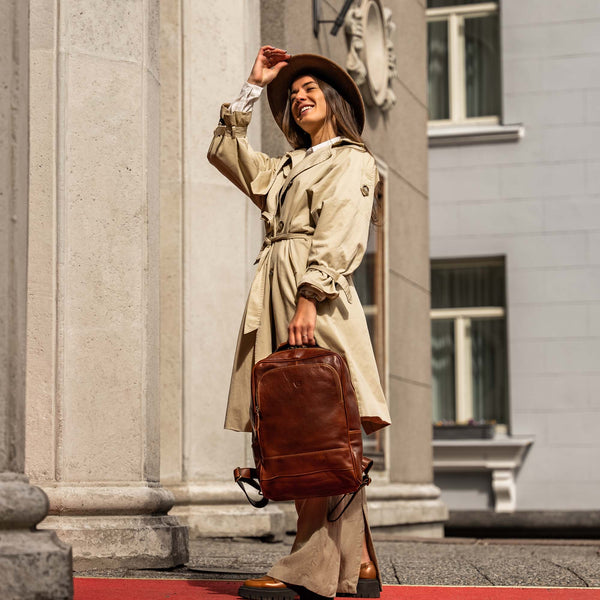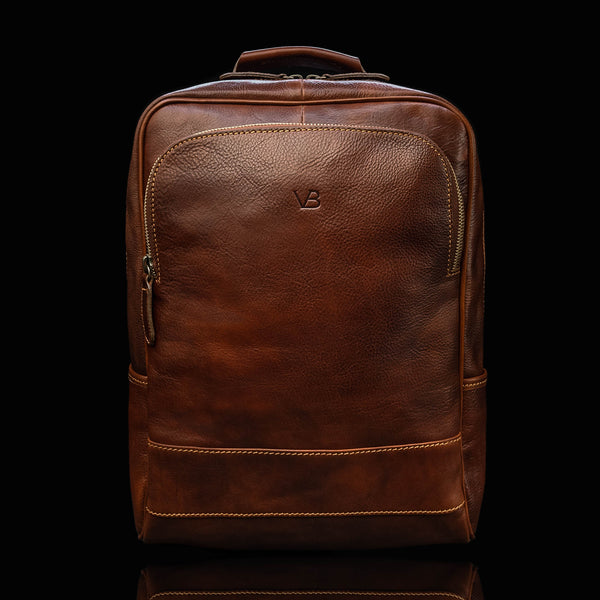 Solid Brown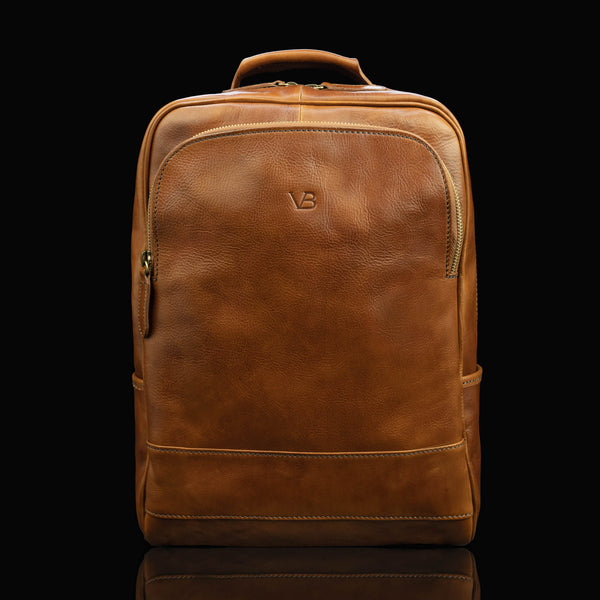 Classic Tan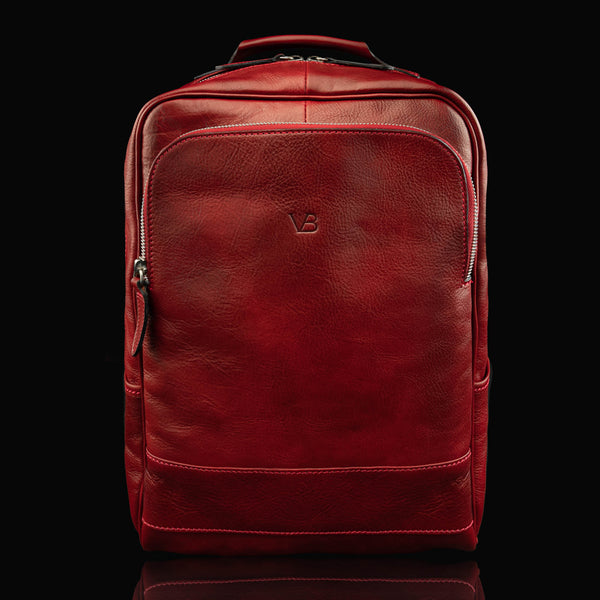 Deep Red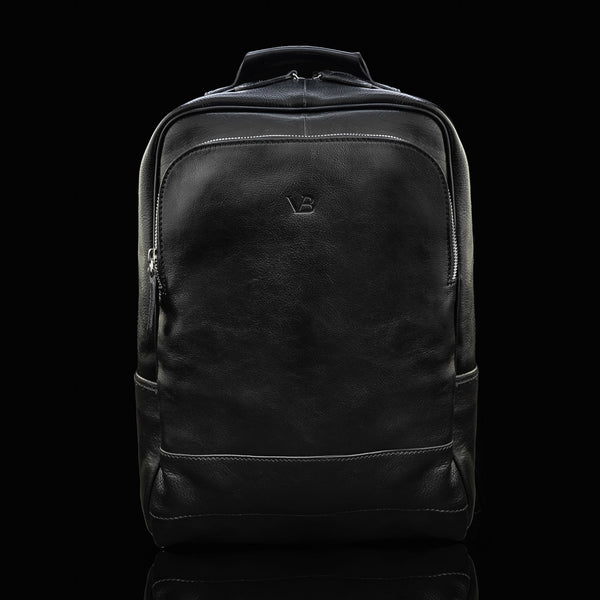 Elegant Black
10X
Women's Leather Laptop Travel Bag
$1,295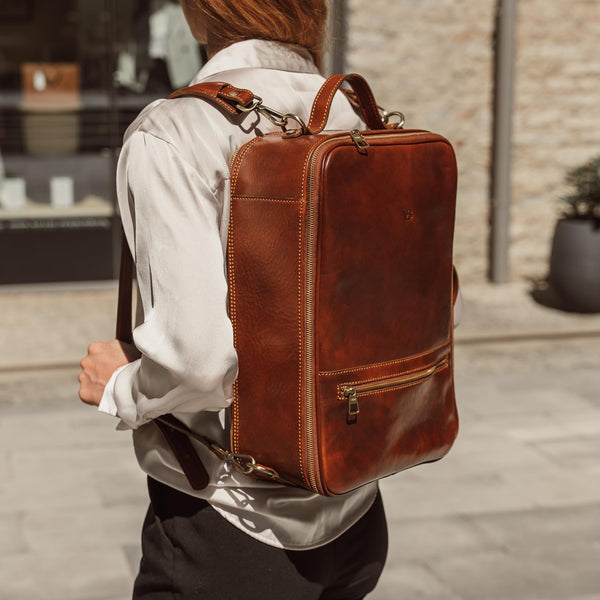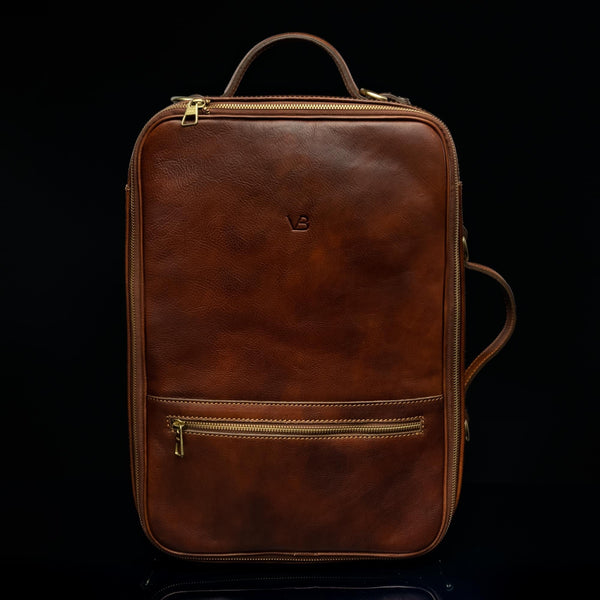 Solid Brown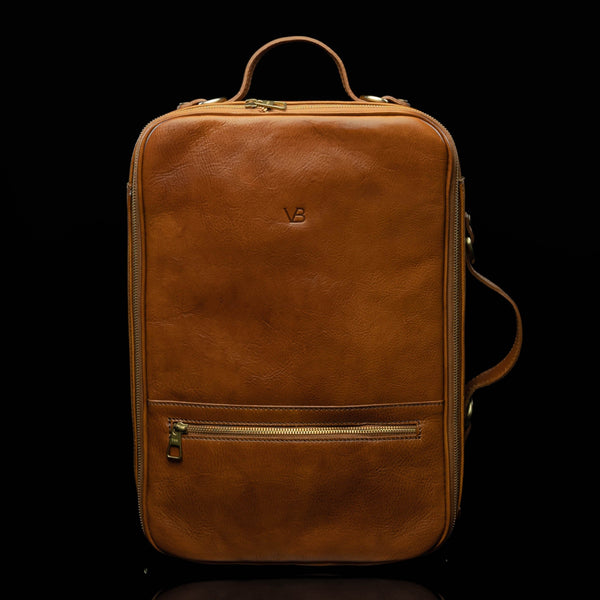 Classic Tan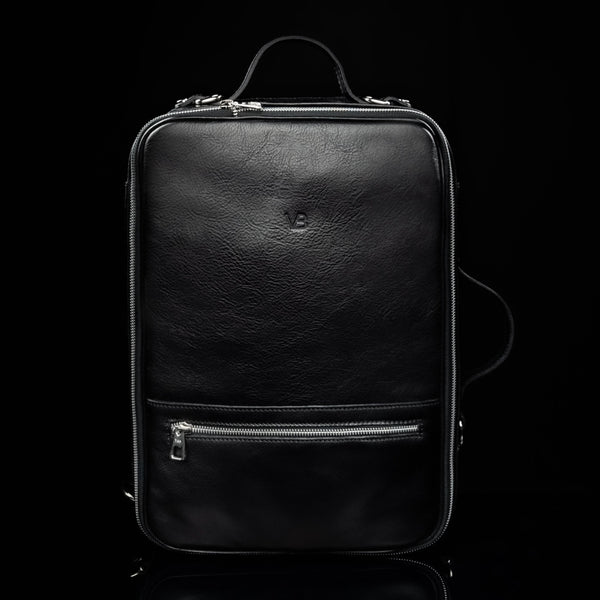 Elegant Black
What makes a Von Baer women's leather briefcase so special?
Handmade women's leather briefcases
Von Baer leather briefcases are expertly handcrafted by vastly experienced craftsmen in family-owned studios in Florence, Italy. This ensures every briefcase meets the demands of your contemporary life without compromising on quality.

Highest quality full grain leather
We only use the finest full grain leather for our Italian leather briefcases, which is the best that money can buy. You can tell when it's high-quality genuine leather, by the look and feel of the product, as well as how long it lasts. The Von Baer leather is vegetable tanned, handmade in small batches by artisan craftsmen in Florence, Italy.
Durable construction
Zips and metal on women's briefcases are common stress points, which is why the hardware Von Baer use is high-quality metals with YKK zippers, to ensure very durable moving parts. The bag lining is made from premium durable cotton, ensuring a soft yet strong inner to your briefcase, able to handle the day-to-day of a busy commute.
Colors without compromise
Von Baer women's briefcases come in 4 stylish leather colors, including black, brown, dark brown, or tan. These are all made from natural full grain leather, which ages nicely with leather patina. We also use solid brass hardware on all of our women's briefcases.
Dedicated laptop compartment
All Von Baer briefcases come with a dedicated compartment for your laptop or tablet. Our range includes 13-inch, 15-inch, and 17-inch compartments, so choose one that fits the tech you own.
Shoulder straps included
All Von Baer briefcases also come with a removable shoulder strap, helping you turn them into a shoulder/messenger style bag. They are ideal for the daily commute to and from the office while keeping your hands free. Our briefcases also come with exterior handles, usually two top handles.
Personalized with a laser engraving
Instead of monogramming, we use a high-quality laser engraving to personalize your women's briefcase, ideal for your own bag or when buying as a gift.
Benefits
Women's leather briefcases give you the perfect blend of form and function, making day-to-day organization stylish and sophisticated.
Let's take a look at some of the key benefits:
Better organization
These briefcases give you plenty of space for your daily essentials, offering compartments for things like documents, smartphones, tablets, and laptops so they're neatly organized and easy to access.
Professional aesthetic
A well-crafted women's leather briefcase can add an extra touch of sophistication and class to any outfit. They are great for interviews, business meetings, and office life.
Durability
If a bag is made from high-quality leather, it can withstand the rigors of daily use and travel, serving you well for years to come.
Easier transportation
Many models have comfortable handles and detachable shoulder straps which are also adjustable.
Compatibility
These bags tend to pair well with all kinds of garments and accessories. They can normally fit most laptops and brands.
Make a great style statement
There are many designs, colors, and finishes to choose from. This is why a leather briefcase enables you to express your personal style and maintain an impressive appearance.
Better efficiency
Well-structured compartments help with time management, ensuring you can easily access all important items when you need them.
How To Choose
Let's take a look at some of the most important things you need to think about when you're shopping for women's leather briefcases.
Material quality
Premium leather is a good sign you're looking at a fantastic professional bag. You don't need to opt for the most expensive, but a bag made from genuine, high-grade leather can support you for many years.
Quality materials can give you a longer-lasting, more robust briefcase, ensuring your investment pays off over time.
Leather is one of the most beautiful and durable materials around, but you do need to maintain it properly to keep it looking its best.
Many briefcases come complete with care instructions and care kits that help you protect your investment.
Choose full grain leather for the best bag possible.
Size and capacity
You also need to think about the size of the briefcase and how much it can hold. You may need a larger bag if you have documents, a laptop and other essentials to carry.
However, smaller, more compact briefcases can be ideal for lighter travelers.
Design and style
There are so many options available to you when it comes to style and design. These include modern designs and traditional styles. Opt for a style that will complement your professional image whilst aligning with your personal tastes.
Color
Black and brown remain popular traditional options. However, other hues are available. Bold colors help you make a statement, whilst neutral colors work with most outfits. Von Baer offer briefcases in brown, black, red, and tan leather.

Interior organization
Make sure that the internal organization of your bag meets your specific needs. Some bags have pockets for documents, laptop compartments, and slots for your pens or your business cards. Look for a design that works well with your routine to keep daily stress to a minimum.
Hardware
The durability of your laptop will depend on the strength of your hardware as well as the leather quality. Make sure any clasps, buckles or zippers are tough and well-constructed. Quality hardware can mean delaying any repairs that you might need in the future.
Handle and strap design
Detachable shoulder straps are great for hands-free carrying, whilst sturdy handles make things much easier when you need to get moving at short notice. Seek out adjustable straps that will cater to your height and typical carrying style.
Versatility
If versatility is important to you, look for a convertible briefcase that can quickly turn into a crossbody bag or a backpack so you can easily adapt to various situations and requirements.
Brand reputation
Look for a bag that's synonymous with quality craftsmanship as well as great customer service. Although this can mean paying more, you can expect a much greater standard of longevity.
Budget
Work out how much you have available to spend. Try to find the best quality available to you at this price point.
Sustainability
If sustainability is important to you, look for a brand that's known for engaging in sustainable and ethical practices. This enables you to feel good about your investment and promote environmentally friendly processes.
Types
Let's take a look at some of the most important things you need to think about when you're shopping for women's leather briefcases.
Traditional leather briefcase
A traditional leather briefcase is a classic choice. These briefcases are normally rectangle-shaped and are manufactured from premium quality leather.
They tend to have a rigid structure and are great for consultants, lawyers, and other professionals. They typically give you sufficient space for documents, laptops, and personal goods. They can keep documents safe, secure, and free from creases.
Convertible leather briefcase
These briefcases are highly versatile and can be used as shoulder bags, briefcases, and even backpacks. This is due to their detachable, adjustable straps.
They have become particularly popular with graphic designers who commute via their bikes.
Rolling leather briefcases
These briefcases come complete with integrated wheels and telescopic handles, making transportation a breeze.
They are often seen at railway stations and airports. They normally come with multiple compartments to keep everything nicely organized and accessible.
The rolling briefcase was heavily influenced by the rolling suitcase, which first emerged in the early 1970s.
Slim leather briefcases
These briefcases are sleek, compact, and lightweight. They give you a great deal of space for laptops, notebooks, and a few personal items.
If you prefer the minimal look and wish to avoid carrying unnecessary weight, this could be the option for you. They can help you maintain a clean, minimal workspace and became popular when laptops were becoming prevalent.
Expandable leather briefcases
Expandable briefcases give you flexible storage. You can extend them to achieve more space when you need to, which makes them perfect for women who carry varying amounts of material day-to-day.
For example, a professor's briefcase could be light when they are only carrying marking, but it can be ideal for carrying textbooks when they're needed for lectures.
Alternatives
If the advantages of women's leather briefcases appeal to you, but you think you may be better served by an alternative, you may be interested in some of the following options.
Professional use
If you need an alternative to a women's leather briefcase for a less formal environment or require more capacity, you could consider purchasing a laptop bag or a more traditional work bag.
Travel
If you travel frequently and are seeking an alternative to a women's leather briefcase, think about opting for a cabin suitcase or a leather duffel bag. These can give you more storage space and better portability, especially when you're embarking on lengthier trips.
Casual use
Leather totes and crossbody bags can give you a casual, hands-free carrying experience whilst helping you retain a sense of elegance and sophistication.
Education
Leather briefcases give you plenty of space for textbooks, notebooks, and gadgets, but leather backpacks may provide more flexibility and comfort, especially if you have large campuses to travel through or heavy books to carry.
Networking events and conferences
Sleek briefcases are great for networking events and conferences, but a leather clutch or smaller handbag may be more convenient when you want to travel light. It can help you maintain an elegant look and give you just enough capacity for your essentials.
Creative or artistic environments
Leather briefcases can work very well in creative or artistic settings, but it's certainly worth considering alternatives like messenger bags and leather satchels too if you want something that offers a highly distinctive and artistic sense of charm.
Post Purchase Considerations
Post Purchase Considerations
There are a number of things you may need to think about once your purchase is made. Let's take a look at some of the most important considerations right now.
Size and space
You may be wondering whether a briefcase will have enough space for your daily essentials like your makeup kit, notebook, and laptop.
This is why it's so important to take measurements before making your purchase if you can and comparing them to the measurements listed in the product description.
However, you may be able to return your bag if you do find you don't have enough space.
Leather quality and care
If you are worried about maintaining the quality of your bag over time, you can purchase a good leather conditioner and apply it every few months or so to keep the material flexible and protect its resistance to water damage.
Style suitability
If you're worried about whether a briefcase will be a good match for your personal style and the environment you're working in, remember that options to meet all needs are available.
Online style guides can help you make the right purchase for your needs. Again, a return might be possible if you're not happy once you have received your bag.
Cost and value
Although you might have concerns about cost, paying a little more can benefit you remarkably in the long run. A bag with a slightly higher price tag is more likely to withstand daily wear and tear and can also age amazingly, with its aesthetic value rising over time.
Color choices
You may be worried about choosing the right color. It's best to seek out a color that works with the dominant colors in your wardrobe as well as the image you want to create. Online style guides are great choices for style tips.
Delivery and shipping
A quality supplier will deliver your bag in secure packaging, so it reaches you in pristine condition.
Post-purchase service
Buy your product from a manufacturer that's renowned for the quality of its customer service and offers great aftercare. They'll tell you how to care and maintain for your briefcase and address any other concerns that you might have.
FAQs
What kinds of leather are used to make these briefcases?
All Von Baer bags are made from full grain vegetable tanned leather. This is the highest quality you can buy.

How are these briefcases made? Are they sustainable?
Von Baer briefcases are handmade by master craftsmen in Florence, Italy. They are manufactured using sustainable practices, such as non-toxic vegetable tanning methods.

How can I care for a leather briefcase?
Taking good care of your briefcase can extend its lifespan. Protect your briefcase from extreme weather, clean it regularly and moisturize with leather conditioner it to keep it looking its best.
Are these briefcases suitable for laptops and similar devices?
Many briefcases come complete with specifically designed compartments for laptops and other electronic devices.
If you're not sure a briefcase you're interested in has these, check the product description. This will also tell you which laptop size or sizes it can accommodate.
What are the customization options?
Depending on which briefcase you're purchasing, you may be able to customize the color, the hardware finish and have it monogrammed.
Can briefcases be ordered as gifts?
Yes our leather briefcases make great gifts, particularly as they can be personalized with a custom laser engraving.