Luxurious briefcase messenger bags for men, handmade from full grain leather in Florence, Italy.
Professional and stylish shoulder bag briefcases for the office commute and high-power business meetings.
Dedicated laptop compartments and detachable shoulder straps. Can be personalized too.

City
Leather Laptop Bag
$995
Solid Brown
Elegant Black
Deep Red
Exquisite
Slim Leather Laptop Briefcase
$1,095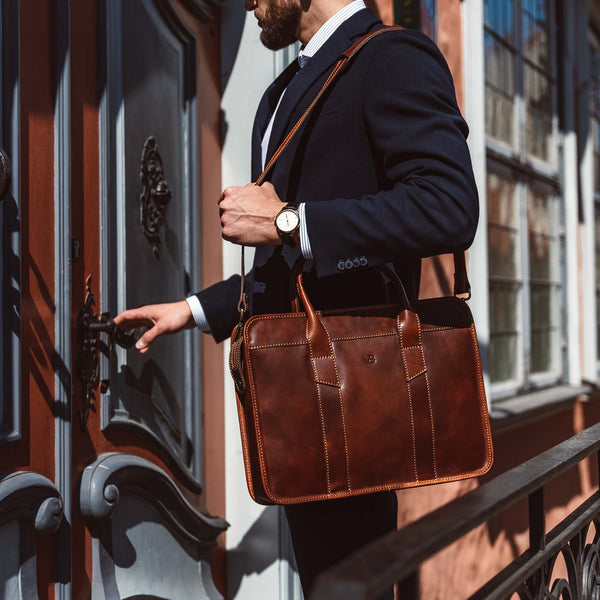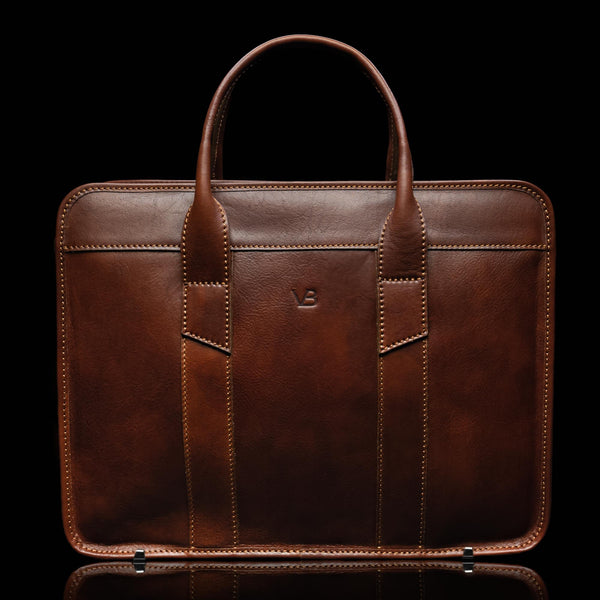 Solid Brown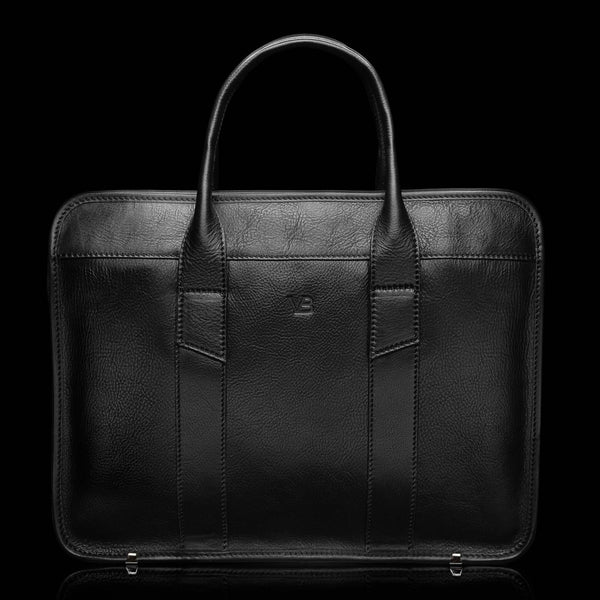 Elegant Black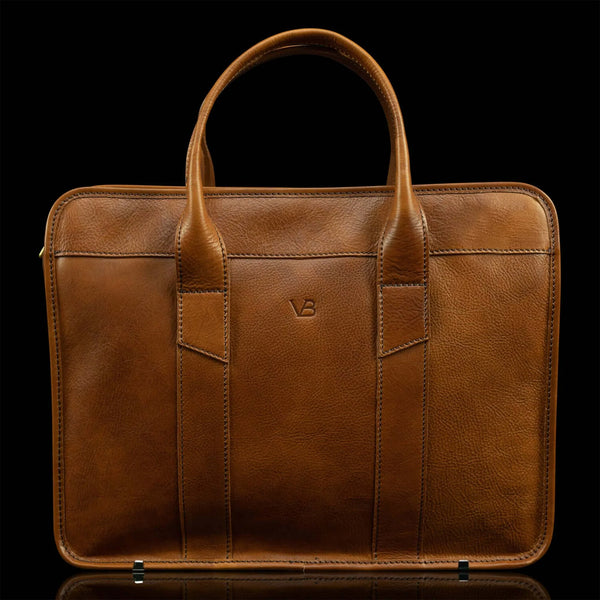 Classic Tan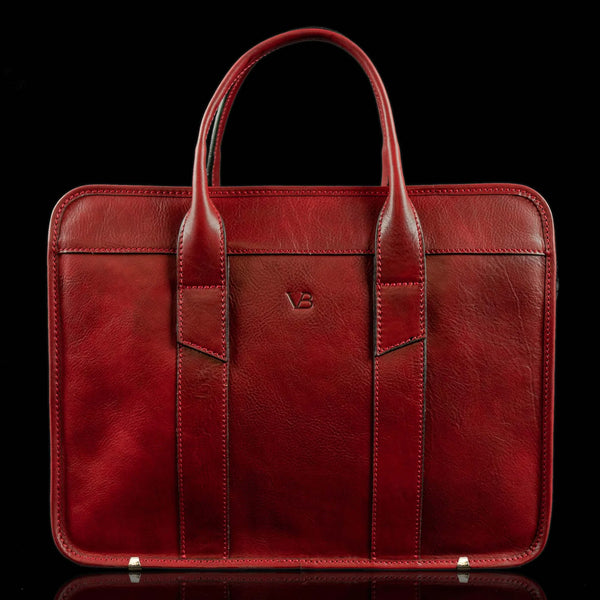 Deep Red
Elegant
Slim Leather Laptop Bag
$895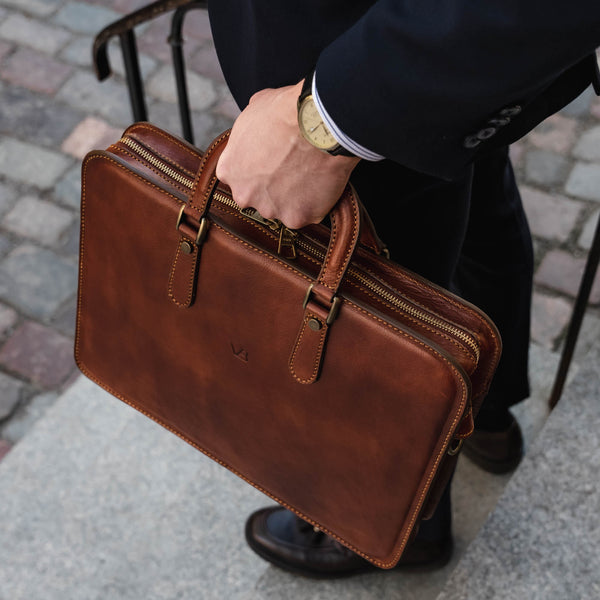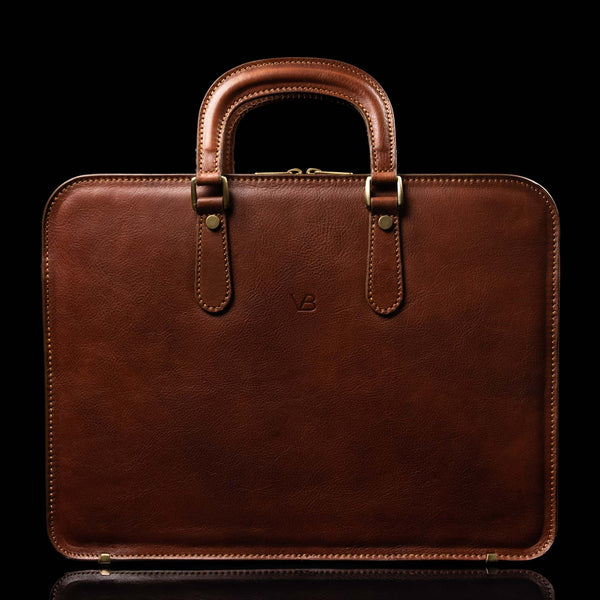 Solid Brown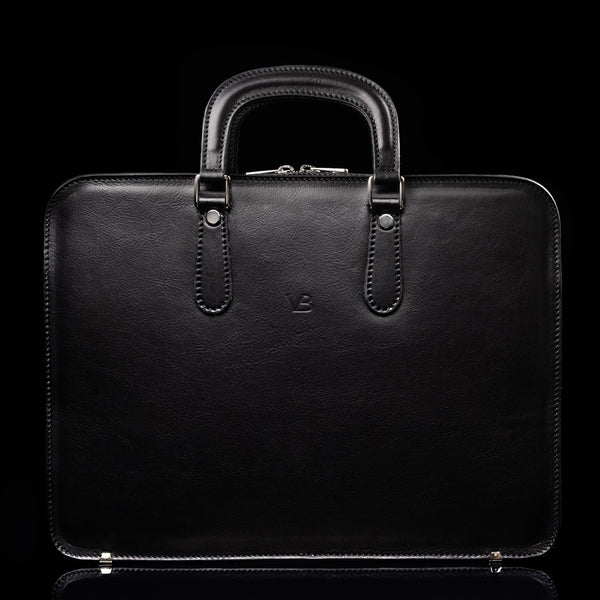 Elegant Black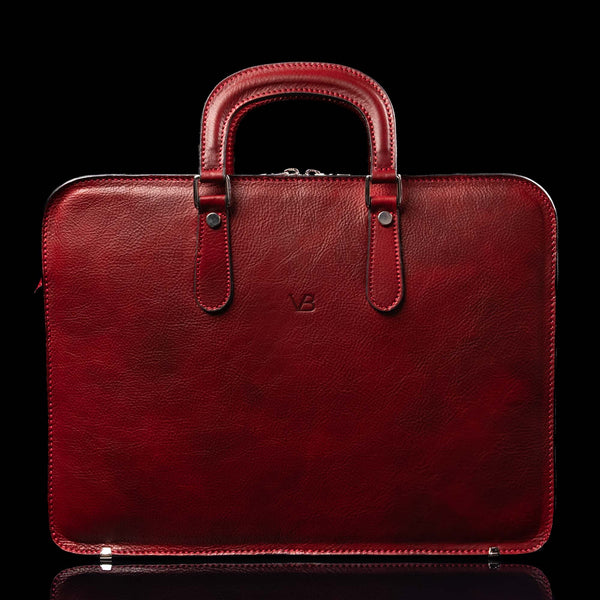 Deep Red
City Large
Leather Laptop Bag
$1,395
Solid Brown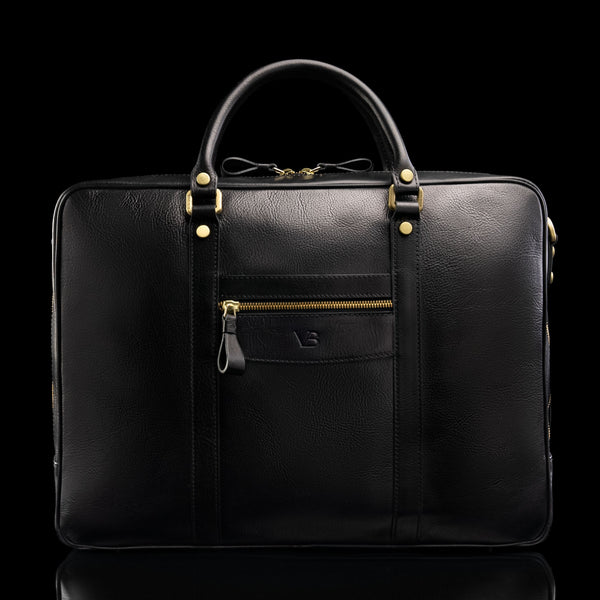 Elegant Black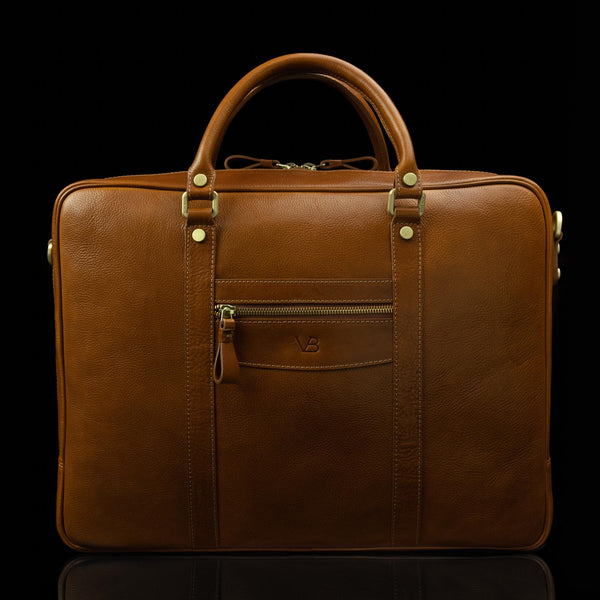 Classic Tan
Deep Red
Grand
Leather Garment Bag
$1,195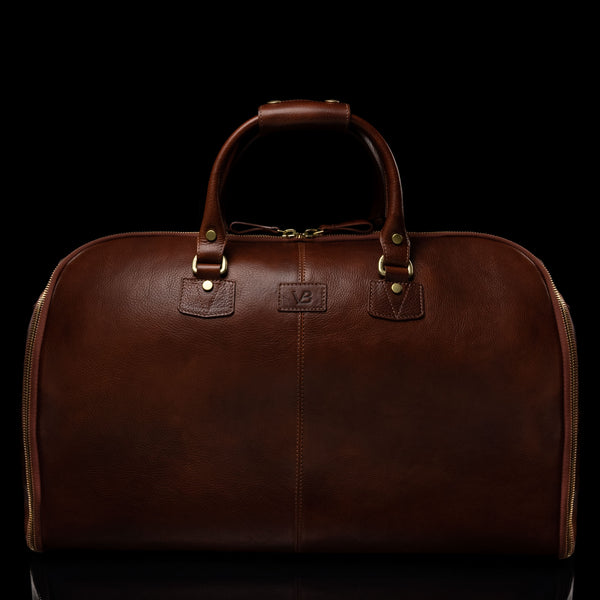 Solid Brown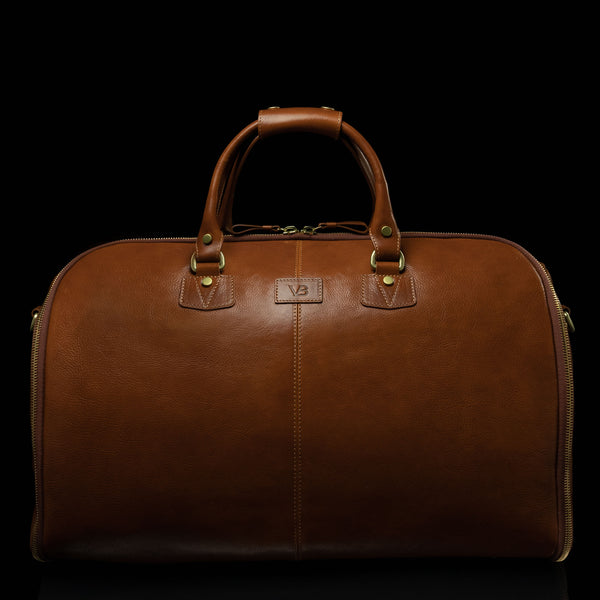 Classic Tan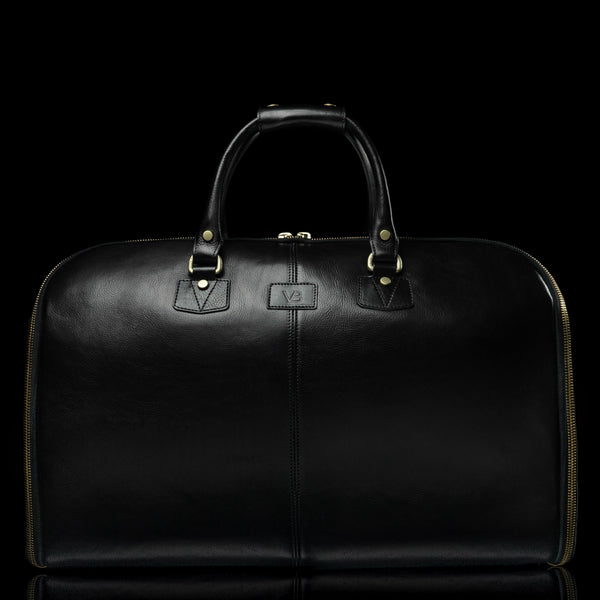 Elegant Black
No.1
Men's Leather Briefcase
$1,295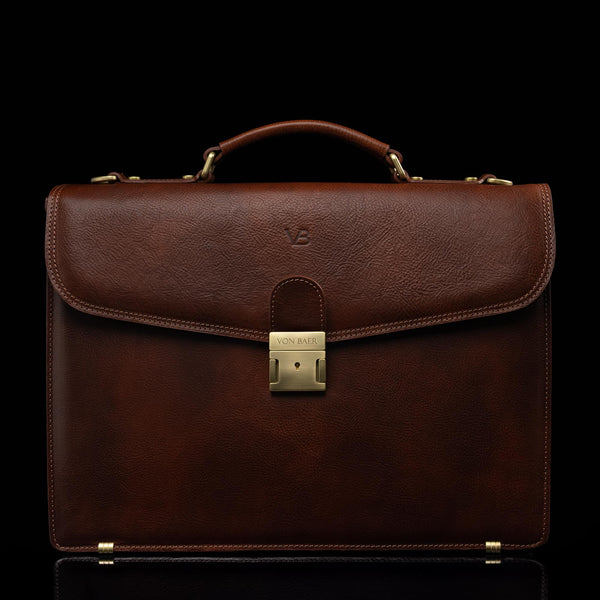 Solid Brown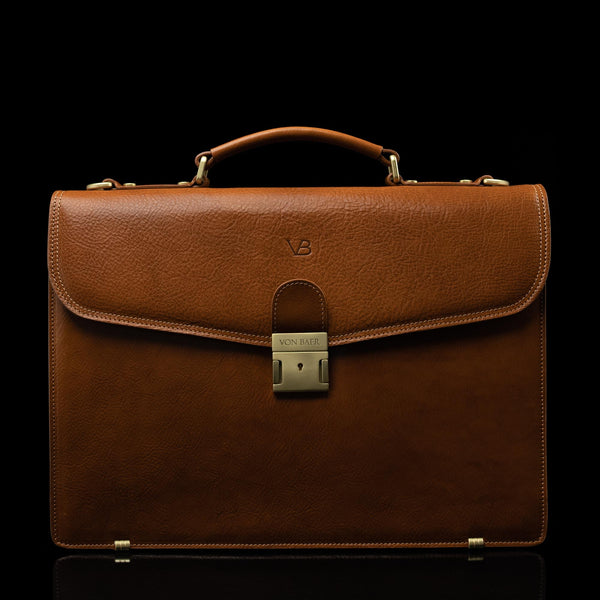 Classic Tan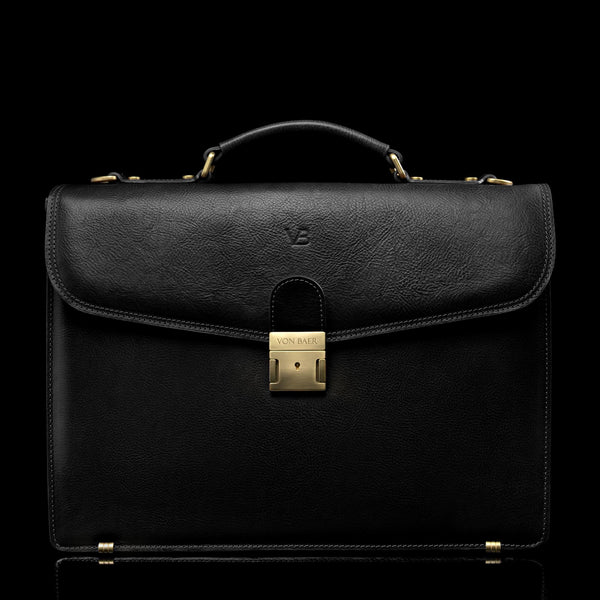 Elegant Black
Essential
Modern Briefcase
$875
Solid Brown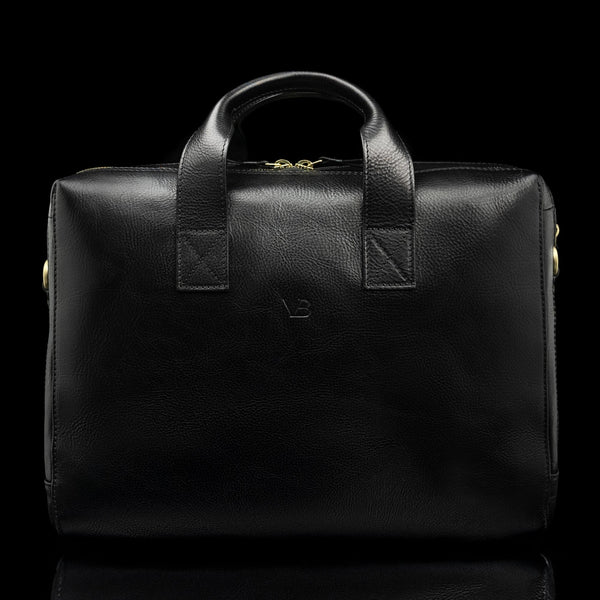 Elegant Black
Deep Red
Weekender
Men's Leather Weekend Bag
$1,095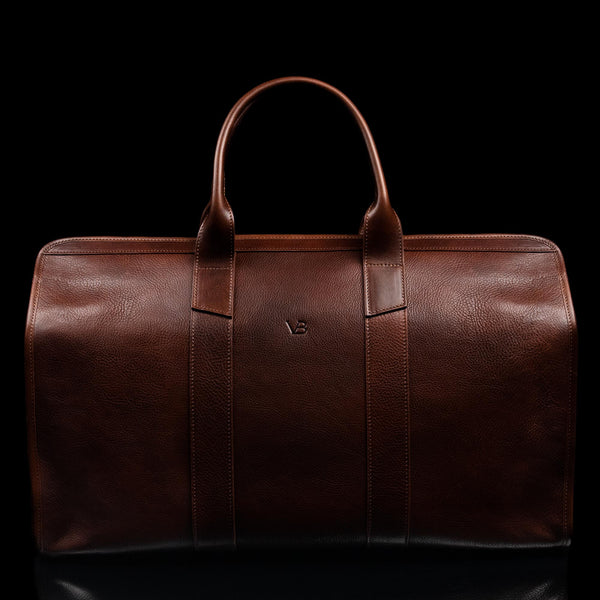 Solid Brown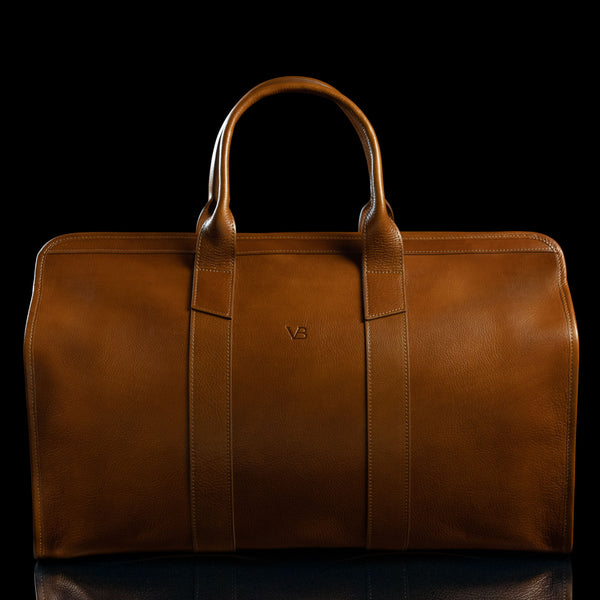 Classic Tan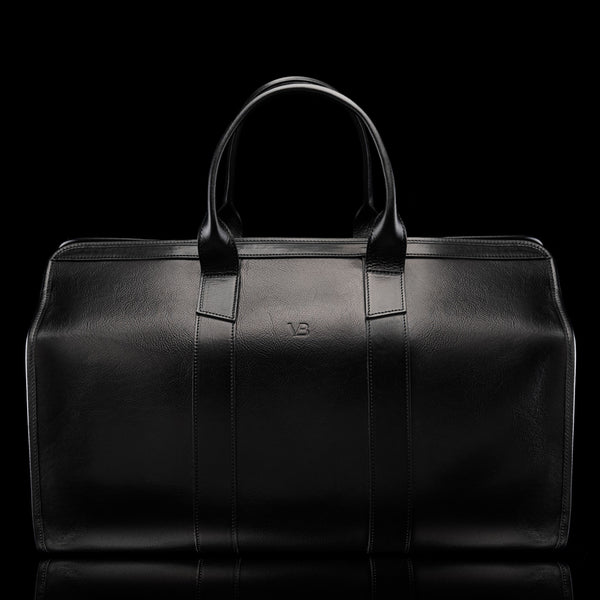 Elegant Black
10X
Leather Laptop Travel Bag
$1,295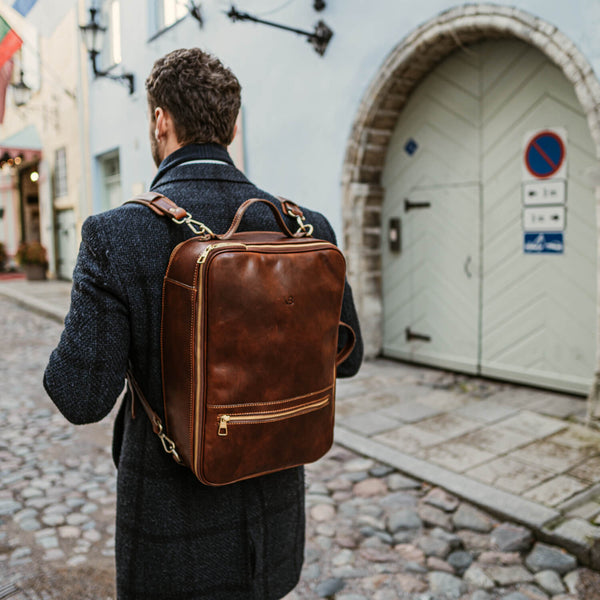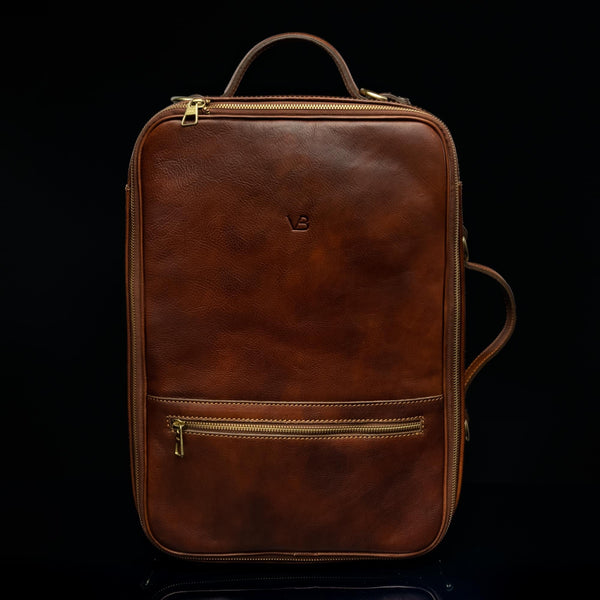 Solid Brown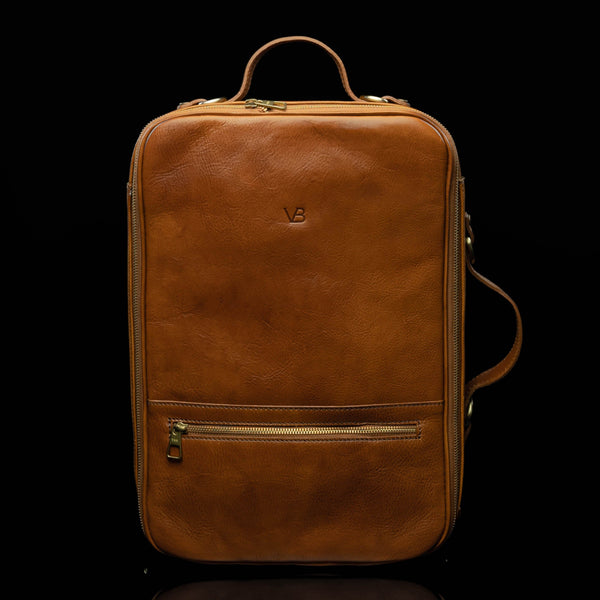 Classic Tan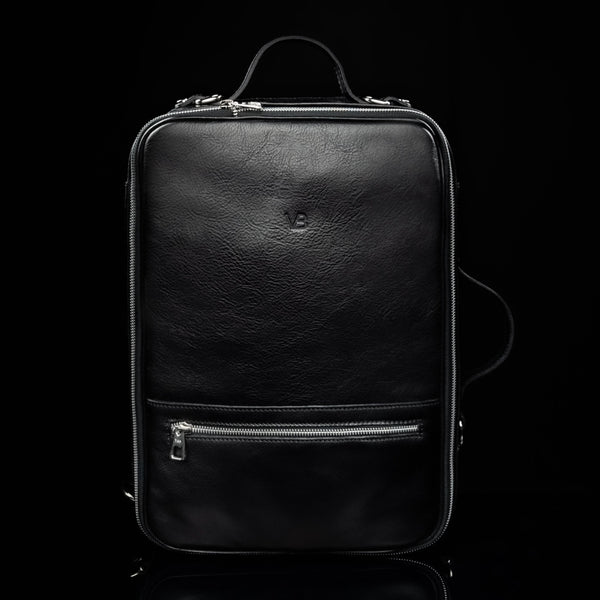 Elegant Black
No.2
Leather Messenger Briefcase
$1,495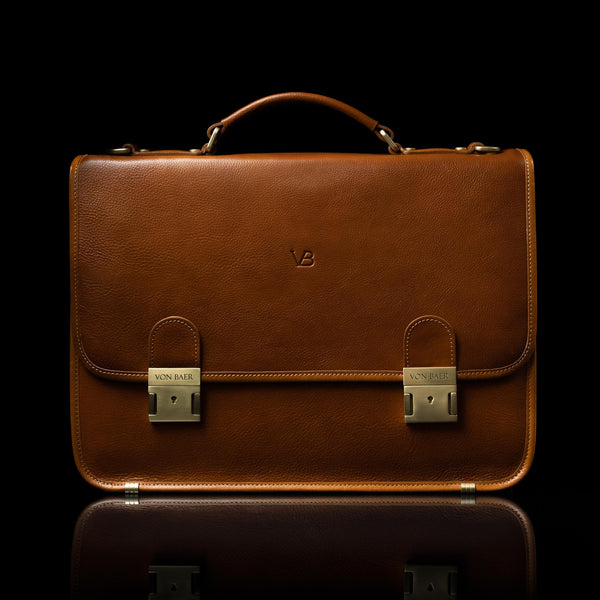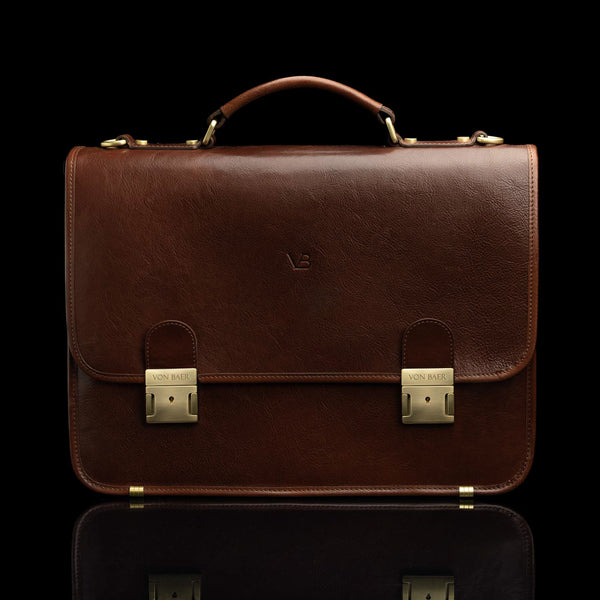 Solid Brown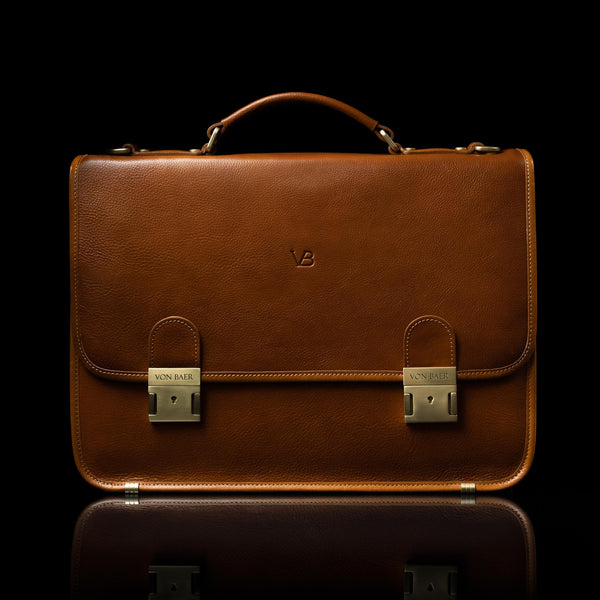 Classic Tan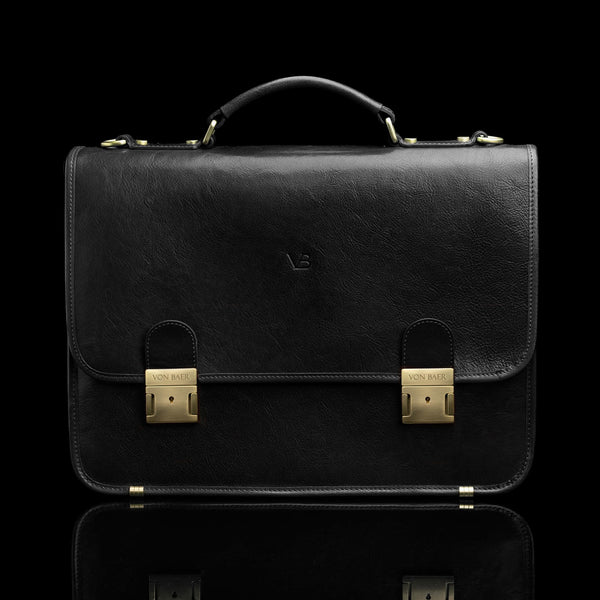 Elegant Black
No.3
Leather Messenger Briefcase
$895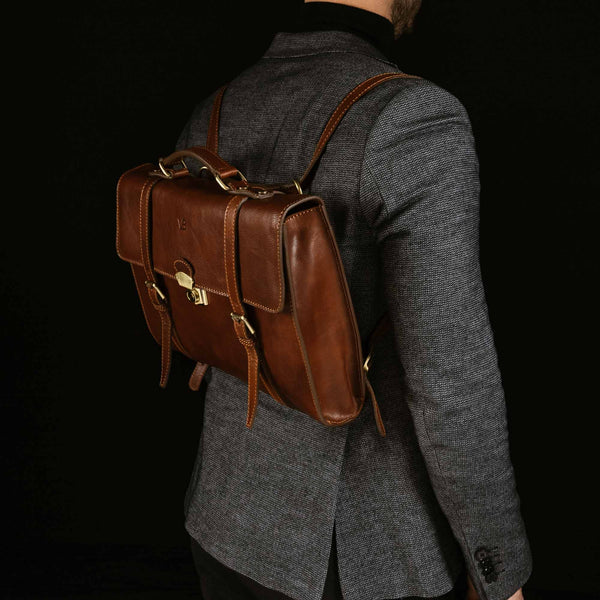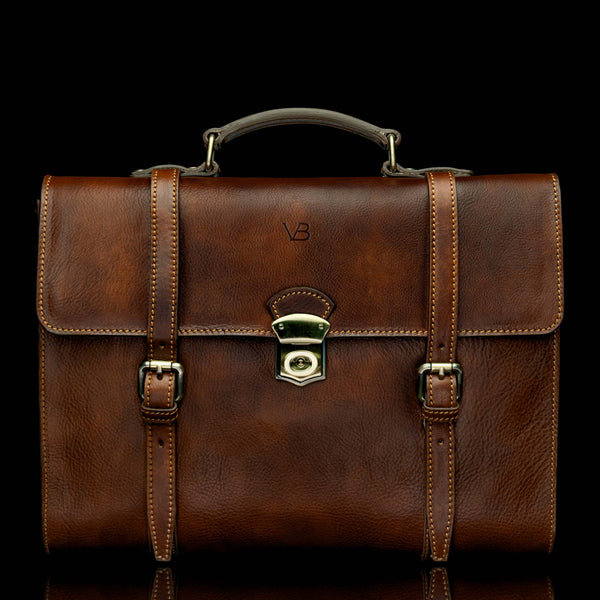 Solid Brown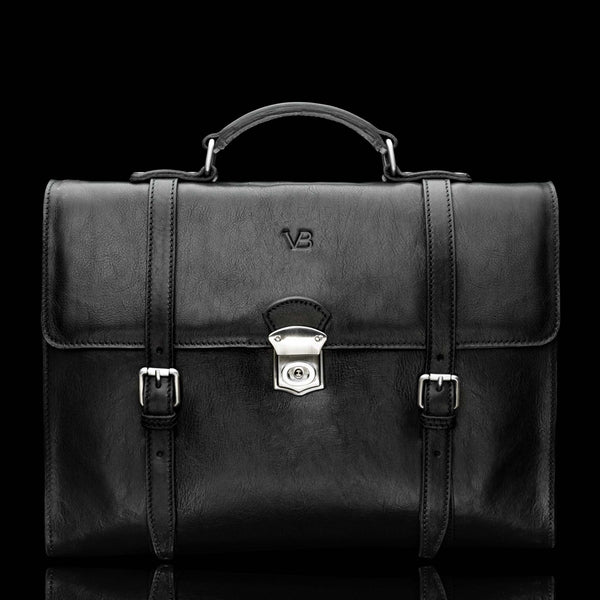 Elegant Black
Classic Tan
Well-Organized
Leather Laptop / Macbook Case
$695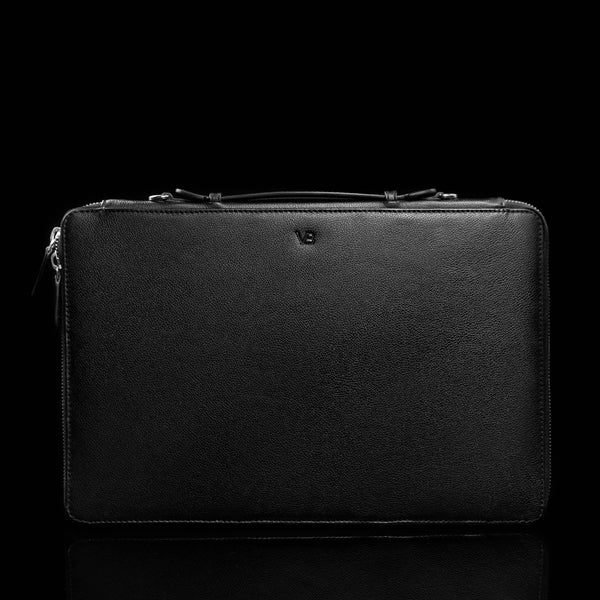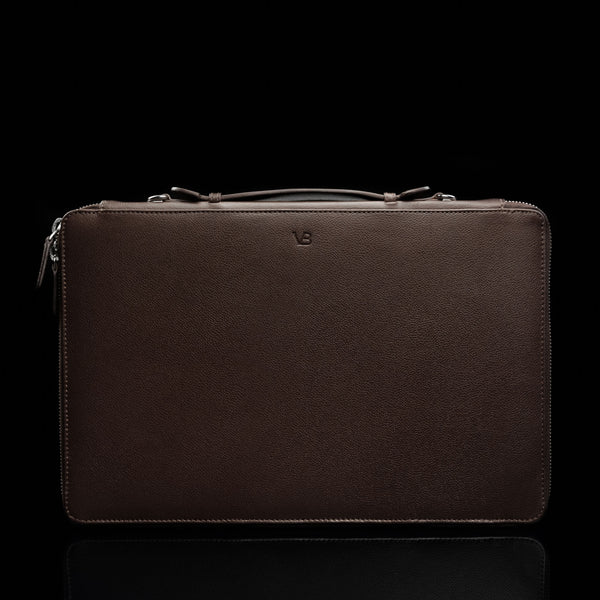 Dark Brown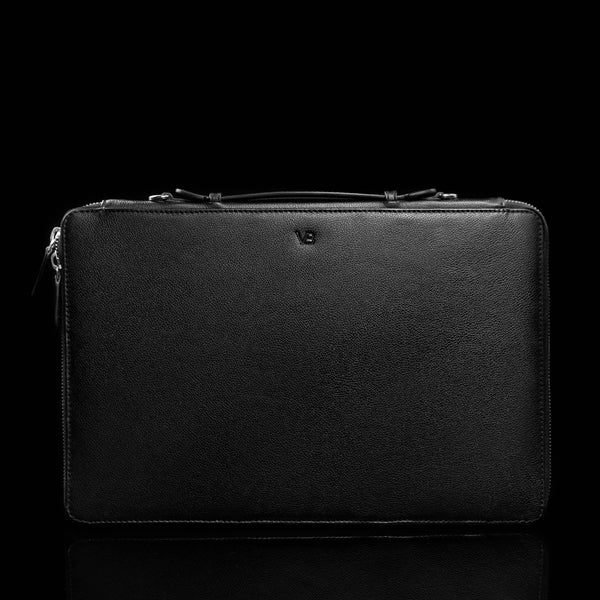 Elegant Black
What makes a Von Baer messenger bag briefcase so special?
Handmade briefcase messenger bags
Von Baer briefcase messenger bags are expertly handcrafted by vastly experienced craftsmen in family-owned studios in Florence, Italy. This ensures every bag meets the demands of your contemporary life without compromising on quality.

Highest quality full grain leather
We only use the finest full grain leather for our Italian leather messenger bag briefcases, which is the best that money can buy. You can tell when it's high-quality genuine leather, by the look and feel of the product, as well as how long it lasts. The Von Baer leather is vegetable tanned, handmade in small batches by artisan craftsmen in Florence, Italy.
Durable briefcase construction
Zips and metal on bags are common stress points, which is why the hardware Von Baer use is high-quality metals with YKK zippers, to ensure very durable moving parts. The messenger bag lining is made from premium durable cotton, ensuring a soft yet strong inner to your bag, able to handle the day-to-day of a busy commute.
Colors without compromise
Von Baer shoulder bags come in 4 stylish leather colors, including black, brown, dark brown, or tan. These are all made from natural full grain leather, which ages nicely with leather patina. We also use solid brass hardware on all of our briefcase messenger bags.
Dedicated laptop compartment
All Von Baer messenger bag briefcases come with a dedicated compartment for your laptop or tablet. Our range includes 13-inch, 15-inch, and 17-inch compartments, so choose one that fits the tech you own.
Shoulder straps included
All Von Baer briefcase bags also come with a removable shoulder strap, helping you turn them into a shoulder/messenger style bag. They are ideal for the daily commute to and from the office while keeping your hands free. Our briefcase messenger bags also come with exterior handles, usually two top handles.
Personalized with a laser engraving
Instead of monogramming, we use a high-quality laser engraving to personalize your bag, ideal for your own bag or when buying as a gift.
Messenger Bag Briefcase Benefits
For professionals who do more than sit behind a desk, the leather briefcase messenger bag might be the key to blending professionalism with the practical needs of business on the go. Combining practicality and style, this product meets the needs of everyday life and business.
Versatile Utility
These bags easily accommodate laptops, tablets, documents, and all of the daily essentials your business may demand. It works great for travel too, providing an easy way to carry essentials, quick access for security checks, and all with professional style.
Statement Piece
A well-crafted leather briefcase messenger bag adds credibility to your business skill by displaying tasteful style and sophistication alongside practical features. It can move from formal to more casual situations without being out of place and can even serve as a great bag for days out.
Durability
One of the features that make these bags so popular is their durability. With proper care, a high-quality leather briefcase messenger bag can last for years – or even decades- while looking great and functioning as it did the first day you received it.
Convenience and Comfort
Due to the adjustable straps and variety of pockets, and internal organization, these bags offer a personalized carrying fit as well as an internal logic that suits your particular needs in business.
Unisex Appeal
Another great feature of these bags is that they are not geared toward one gender or the other. Their practical, stylish looks suit the full range of users.
How to Choose Your Messenger Bag Briefcase

Choosing the best leather briefcase messenger bag for you and your needs deserves a little time and consideration. Not to worry though, we have you covered with a list of factors to consider to ensure that the bag you get, suits the purpose you have for it, as well as your personal style, ethos, and desires.
Material Quality
Not all leather is the same, mainly due to the raw ingredients and the process choice used for preparing it. Full grain leather is generally considered the best choice, as it is durable, looks great, and actually improves in appearance over time.
The natural grain means that your item will be unique, too, which is a highly desirable feature among leather enthusiasts and those who want a special, personal aspect to their bag.
Vegetable tanning is considered the best processing technique, as it results in a beautiful, durable item, and is more sustainable and friendlier to the environment.
Stitching and Hardware
Consider the stitching of the bag too. Double stitching is a great feature for bags that need to carry heavy loads, but it is also a mark of added durability and care of construction.
Hardware should be made of brass or nickel for the best strength and durability.
Bag Size
Consider what you need to carry daily, as well as what you may need to carry once in a while, and choose a bag that suits that amount of load.
Don't get the largest bag available unless you need it, because too large a bag, or an empty bag, may be ungainly and uncomfortable to carry. Choose the size you need, with perhaps a little extra just-in-case space, and you'll be happiest.
Internal Organization
Consider each item you'll want to carry – laptop, tablet, cables, documents, stationary, business cards, personal items, etc. – and choose a bag with sufficient size and number of pockets to suit these items.
Consider accessibility too, choosing a bag with the most accessible pockets, in the right sizes, for the items you need to get at most.
Closure Type
Magnetic closures are quick and easy, but not the best for holding a bag closed with heavy items inside. Buckles and zippers are better for that, and may provide better security from theft and from the elements.
Strap Comfort and Adjustability
If you are likely to carry heavy items, especially for extended periods of time (such as a commute), then an adjustable strap is a must.
Padding is also great to have, as a bag that is comfortable when you first put it on can grow uncomfortable over time if the pressure on your shoulder is too concentrated.
Style and Design
Messenger bags come in a wide range of designs to suit your personal tastes and the vibe of your workspace.
Consider vintage, modern, formal and casual designs. The bag should not only suit your workplace, but your personal style and wardrobe too.
Color
Most people choose a traditional brown or black for more formal workplaces, but other colors are available and may be suitable, depending on your workplace and the expectations of your employer and/or industry.
A dark blue, for example, can still be formal while it stands out as a style choice.
Durability (Reiterated)
Since the quality and workmanship of a leather briefcase messenger bag usually demand a significant investment, why not stretch that investment over as long a time as possible, gaining more value from your bag year by year.
Choose a bag that has all the hallmarks of high quality and take good care of it – it may well be serving you faithfully for years, or even decades after purchase.
Bag Maintenance and Care
Since leather is a natural material, it requires some care to maintain (and increase) its beauty, and to keep it strong and functioning for an extended period of time. This needn't be a big deal.
Occasional conditioning and cleaning are all that is required for most bags, and the result will look great, making it a real pleasure to look after your new bag.
Brand Reputation
Some non-brand or lesser-known brand items are of high quality, but it can be difficult to tell this if you are not an expert.
Brand reputation is important to those who have spent years building brand recognition, so these companies are more likely to provide consistent, high-quality materials and construction.
Since they have invested so much in their reputations, they are also more likely to work hard to ensure that you are happy with your purchase, and, therefore more likely to speak positively about your purchase to others.
Budget
For some, money is no barrier, but most people give themselves a budget when it comes to making purchases.
When deciding on your budget for a high-quality bag, consider not just the initial purchase price, but the object's durability. A more expensive purchase may last two, three, or more times longer than a cheaper one, making it a much better value in the long term.
Ethical Leather Sourcing
Many brands ensure, and therefore highlight, ethical considerations when sourcing and manufacturing materials and products.
Since this often means more effort on their part, and sometimes more cost, they usually make their efforts known in the bag's documentation, or with a tag stating that it is ethically sourced and/or sustainably produced.
Warranty
You may never need a warranty, but a good one sends a message that the manufacturer or seller has confidence in the quality of the item you buy. If they back up their claim to quality with a great warranty, then chances are you will receive a high-quality, trouble-free bag.
Messenger Briefcase Types
Traditional Messenger Briefcase
Traditional leather briefcase messenger bags are timeless classics, with unrivaled practicality without the sacrifice of style or professionalism.
With the traditional rectangular body and versatile shoulder strap for more comfortable carrying, it is an excellent choice for many users.
Crossbody Messenger Briefcase
The crossbody briefcase includes an additional long strap that allows it to be worn, as the name suggests, across the body for comfortable, hands-free commuting and convenience.
Satchel Style Briefcase Shoulder Bag
The flap that folds over the main compartment can identify these bags easily, protecting the items inside from theft, weather, and accidental dropping.
Usually equipped with clasps or buckles, these bags look great and maintain modern practicality with vintage style.
Laptop Messenger Bag
If you are tech-savvy, you'll want a bag designed to keep your laptop and gadgets safe and protected.
With dedicated pockets for devices, peripheral components, and cables, these bags are a great way to maintain a classic look with ultra-modern practicality.
Convertible Briefcase Messenger Bag
Combining the carrying styles of the traditional briefcase, the messenger briefcase, and the backpack, these bags can adapt to whichever carrying mode best suits each situation.
For those working in a variety of settings and often moving about from day to day, these are a practical and stylish choice.
Compact Leather Crossbody Bag
If your laptop is small, or you use a tablet instead, these compact messenger bags allow you to minimize the load without leaving behind anything you might need.
A small laptop or tablet, a notebook and pen, and maybe a few personal items – everything you need without anything you don't need. That's the beauty of this minimalist option.
Alternatives

A briefcase messenger bag can come in a wide range of styles and purposes, but there are some cases in which another type of bag better suit your needs.
Here are a few examples of situations in which a different type of bag might be a better choice.
Professional Use

If your professional situation is a very formal one, then a traditional, hard-shell briefcase might be a more appropriate choice. Going the most traditional route might send the best message for some lawyers, corporate executives, and similar professionals.
If you want to carry your suit to the office, then consider the Grand leather suit bag, which has enough room for all of your office essentials and laptop, as well as carrying your suit without creasing it.
These messenger bags make excellent men's leather business bags, as the detachable strap makes them comfortable on your commute, and allows it to turn into a business briefcase when you reach the office.
Business Travel Luggage

If your work requires you to travel frequently, choose a backpack for your primary bag. These can carry more items and can do so in a more comfortable manner. Some suitcases even offer hard-shell protection for electronic contents.
Bags for an Educational Setting

Another situation in which a backpack might be ideal is a more casual educational setting.
For students, this is a given, and a very popular choice, but some teachers and professors also choose to go this route, opting for convenience and comfort above traditional style or elegance.
Casual Bags
For carrying around essential items in a casual environment, a tote bag or crossbody bag can be great choices. They offer easy access to contents, come in a wide range of styles and sizes, and can set off an outfit with a bold color or hardware style.
Work Bags for Creative Professionals
For those needing to keep several, more fragile items, safe during work and travel, a specialized bag or case is often the best option.
Photographers, for example, with their multiple lenses, cameras, and other fragile items, often choose specialized camera bags to keep their prized equipment safe. You may also be best with a backpack.

Post Purchase
A Perfect Fit
To get the best experience when using your bag on a daily basis, it is important to choose one that is the correct size.
Consider the size of the contents, but don't fall into the trap of thinking that bigger is always better "just in case." An over-sized bag, especially if you are a smaller person, can be ungainly and uncomfortable.
Once you know the general size of the bag you want, then take into account the measurements of the laptop, accessories, and other items you want to carry around with you.
Adapting to Leather
If you are new to owning high-quality leather goods, there are a few things you should be aware of. The leather will initially be quite stiff.
This is normal. It will soften up with time and use, getting more supple and beautiful, with proper care, for as long as you own it. Conditioning the leather will also help to speed this process.
Leather Care
This is simpler than you might think. Simply wipe the dust from the bag regularly and condition the leather two to four times a year. If your bag gets wet, wipe it gently with a soft dry cloth and then let it air dry away from direct sunlight or heat sources. That's it – and the result will be a treasured item that can last a lifetime.
Style Adaptation
One of the most important traits of a quality leather messenger bag, especially in a natural color, is that it can blend in almost any style you choose.
Whether bringing sophistication to jeans and a shirt or augmenting the professional style of a formal suit, a leather messenger bag does all of the practical things you'd expect it to – and it does them in style.
In short, it's tough to make a bad style choice with a good bag.
Delivery Expectations
Once you have placed your order, we get it to you as soon as possible. We will provide a tracking number in your confirmation email, so you can keep track of progress from start to finish.
If at any point you have any concerns, just contact our customer support team, and they will help you out.
Satisfaction Guarantee
Our products are of very high quality, and to show you that we stand behind them, we offer an excellent return policy. You can return a bag within a certain period of time, for a full refund or exchange. See the policy for any conditions and details.
Bag FAQs
What is the durability of these messenger bags?
If properly cared for, our briefcase-style messenger bags can last many years, even decades. This is due to the premium quality leather and high-quality construction.
How should I care for my bag to ensure it lasts long?
Proper care for your bag is simple. Condition with a leather conditioner by wiping the conditioner into the leather and gently rubbing it in.
This can be repeated two to four times a year for best results. If necessary, clean with a damp cloth and a mild leather cleaner.
Are these bags suitable for laptops and other electronics?
Many of our designs are specifically intended for keeping your laptop or tablet safe and secure. Some designs even include padded pockets for added protection.
How much weight can these bags carry?
This varies, depending on the bag's design, but all of them can easily carry the normal essentials, such as a laptop or tablet, documents, a small water bottle, and a few essential items.
It is best to avoid overloading your bag, as this can deform the shape or cause early wear, so if you have a very heavy load to carry, make sure you choose a bag that is made to withstand it.
Are these messenger bags waterproof?
Properly treated leather can be water-resistant against light rain or moisture but not fully waterproof. If your bag gets wet, you will need to gently wipe off any excess water and allow it to dry naturally, away from high heat sources or direct sunshine.
Is the strap adjustable and/or removable?
Most of our bags include adjustable straps, and many of these are removable, so check to ensure that the bag you choose has removable straps if this is important to you.
What's the return policy for your messenger bags?
All of our products come with a thirty-day return policy. Items must be returned in their original condition, within this time period.
Do these leather bags come in different colors?
We offer a range of colors and finishes on our bags' leather and hardware. From classic black or brown to tan and other contemporary shades, we are confident that we have a color that will suit your tastes and style.
What kind of leather is used in your bags?
Our collection uses full-grain, top-grain, and pebbled leather. We choose high-quality raw materials and processes for each type to achieve the best results possible.
Each type has its own positives and limitations, so if you are unsure which best suits you, look through the collection or contact our customer service team.
Are these bags suitable for professional settings?
Yes, our bags are designed for a range of professional settings, from creative and casual to formal and traditional – and everything in between.
They are designed to suit the style and professional requirements of a range of workplaces and industries.