Stylish laptop bags for women, made from high quality full grain leather, handmade in Florence, Italy.
Ideal as a professional and functional work bag. Personalizable with a custom engraving.
Browse laptop briefcases, totes, crossbody bags, and backpacks.
Elegance
Leather Tote Bag
$795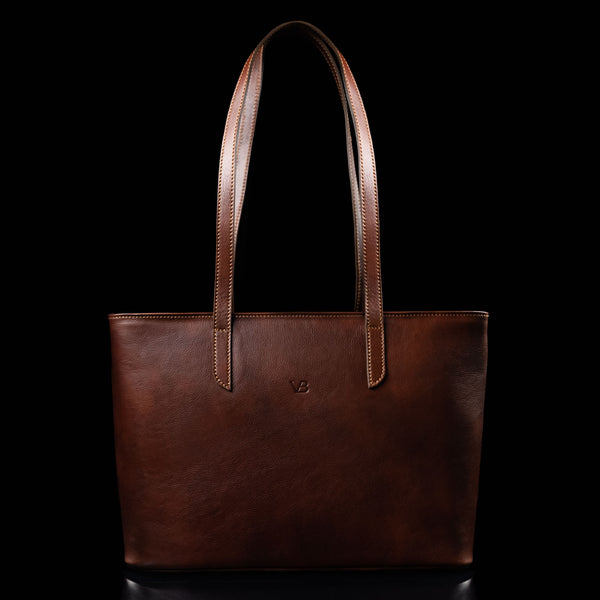 Solid Brown
Classic Tan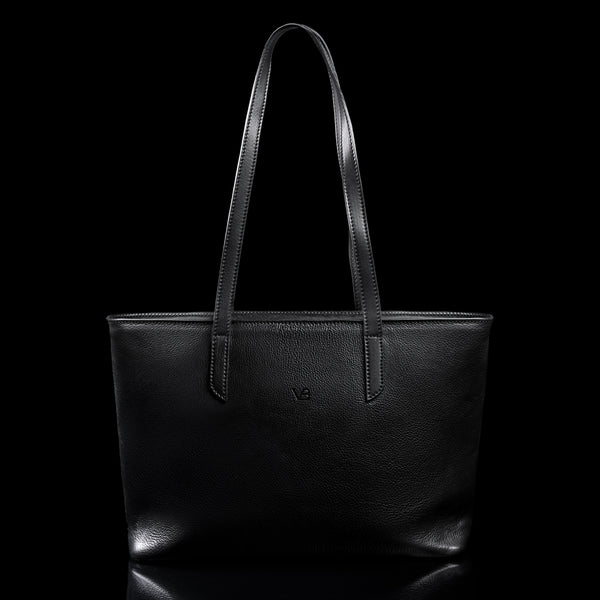 Elegant Black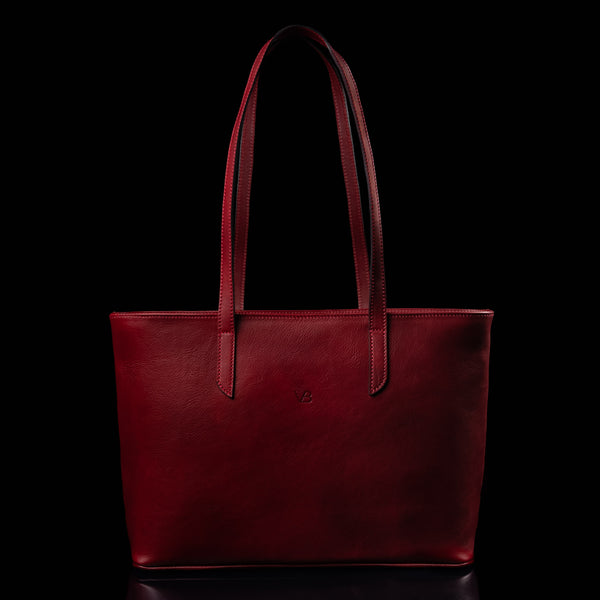 Deep Red
City
Women's Laptop Bag
$995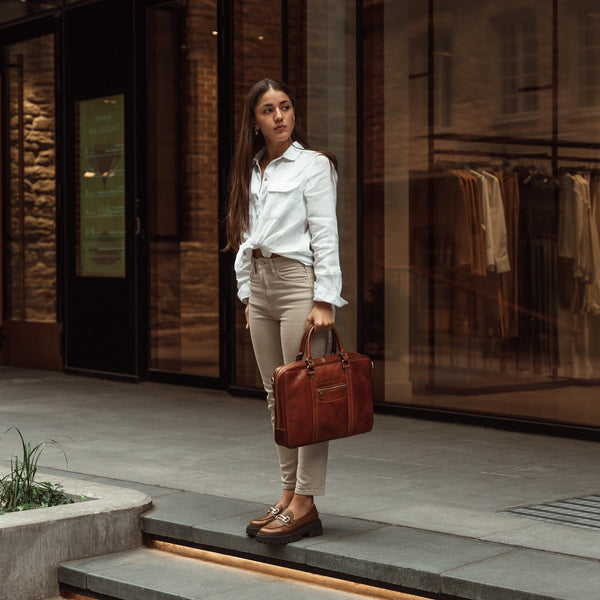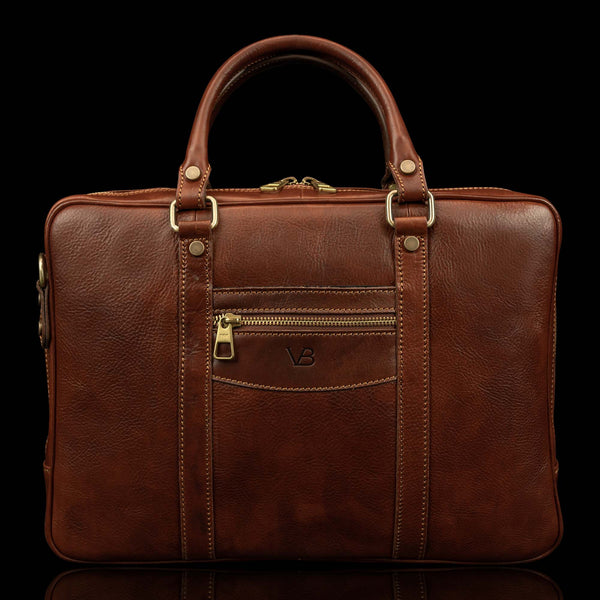 Solid Brown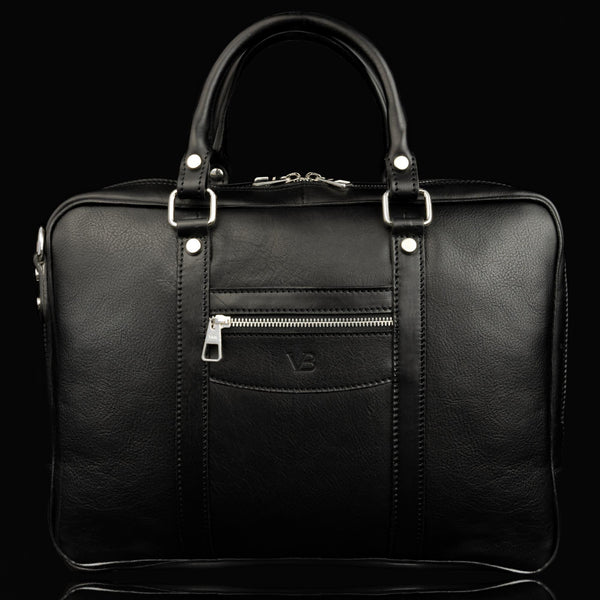 Elegant Black
Deep Red
Prime
Women's Leather Backpack
$795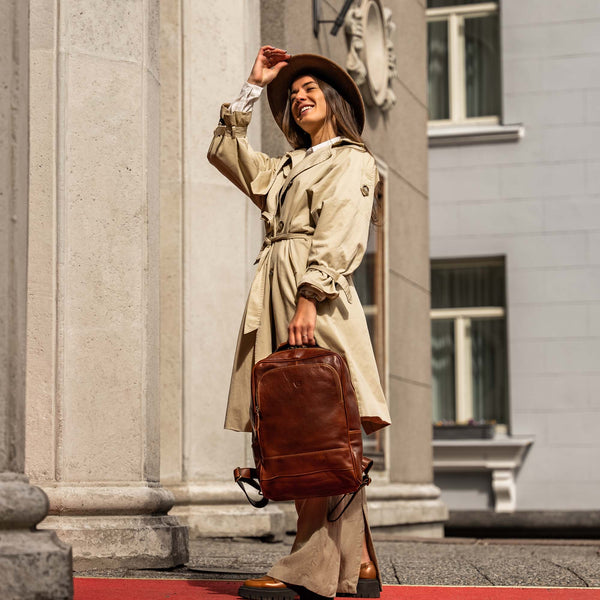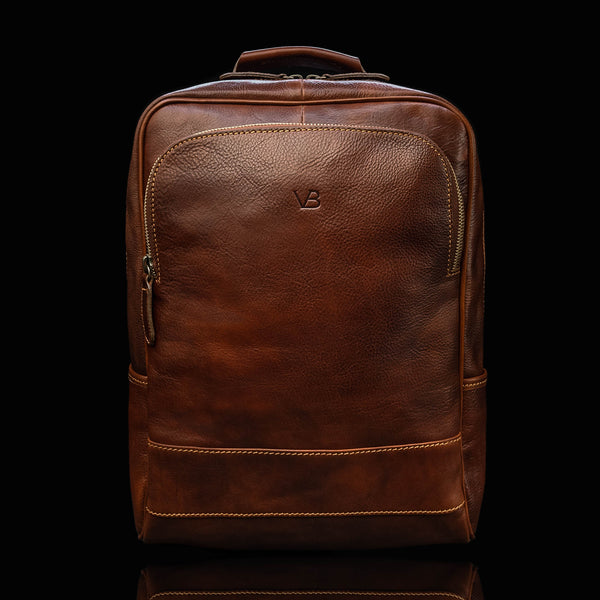 Solid Brown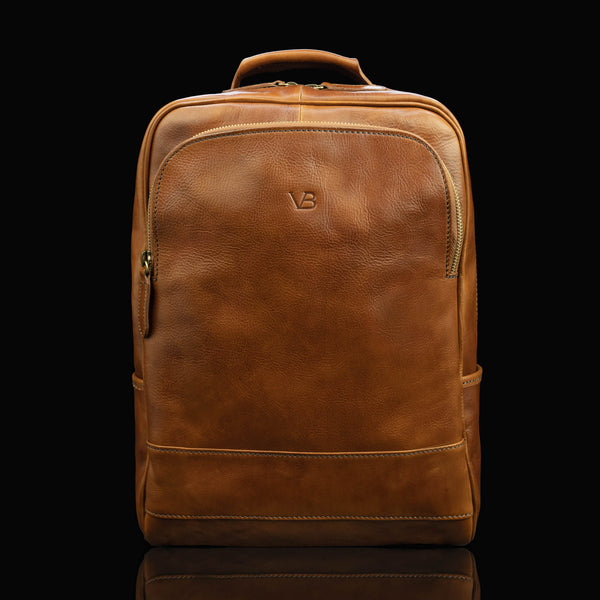 Classic Tan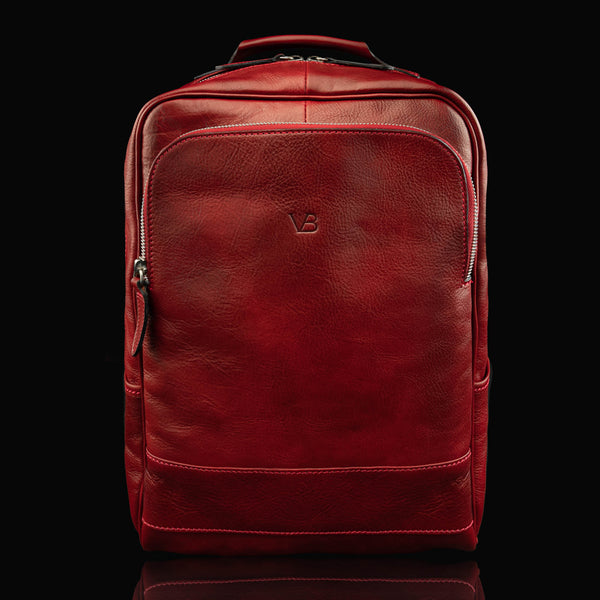 Deep Red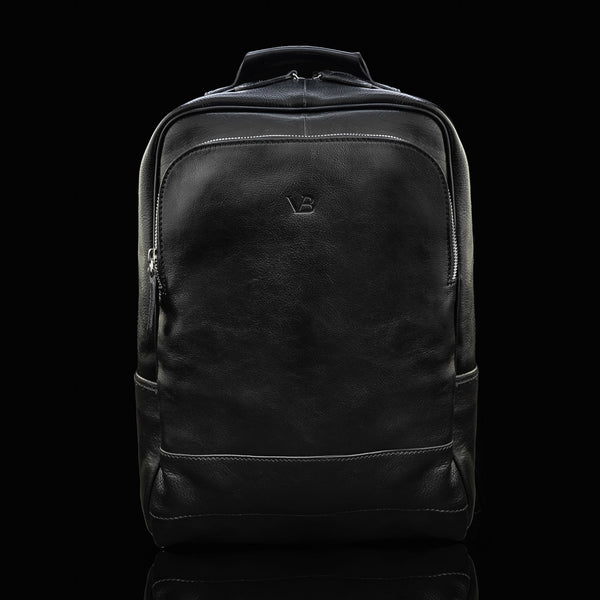 Elegant Black
Well-Organized
Leather Laptop / Macbook Case
$695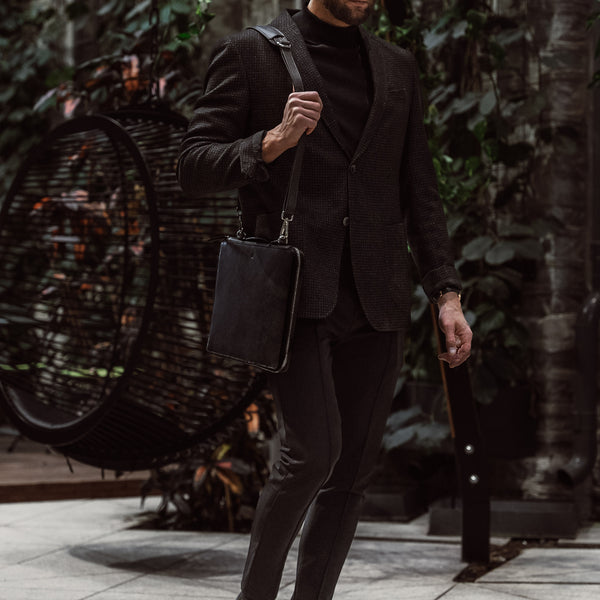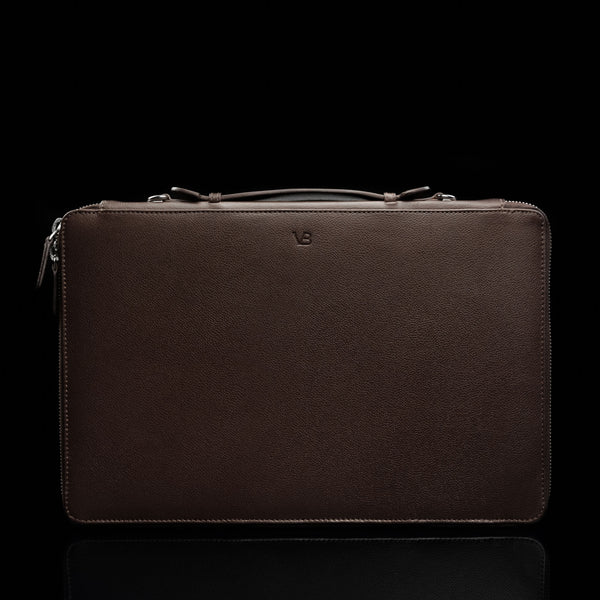 Dark Brown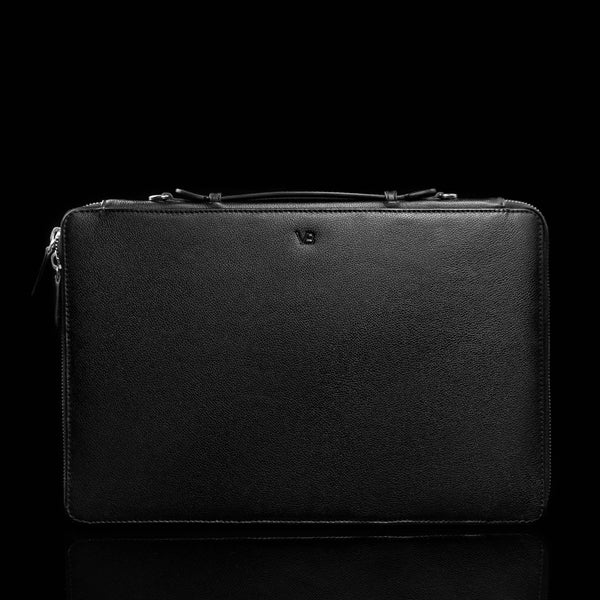 Elegant Black
Exquisite
Women's Laptop Bag
$1,095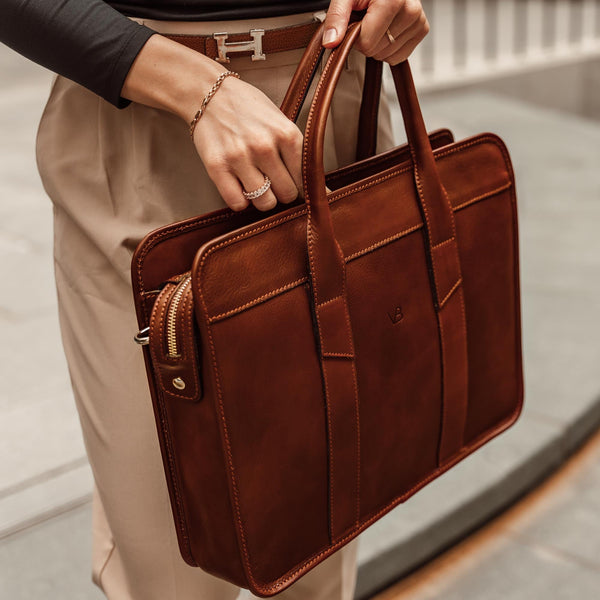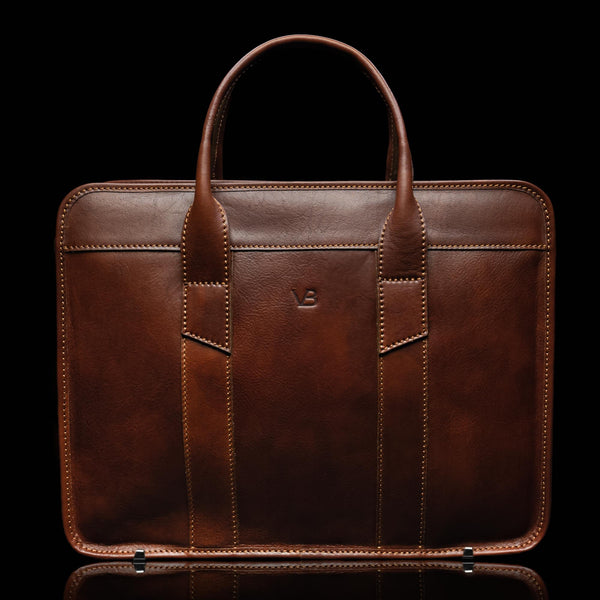 Solid Brown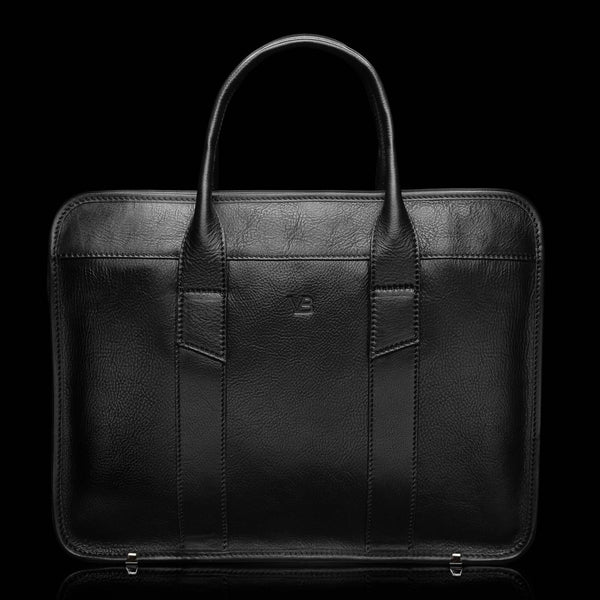 Elegant Black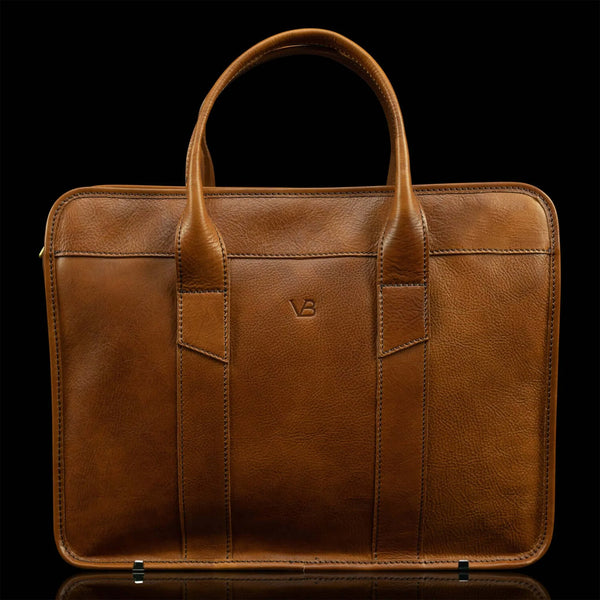 Classic Tan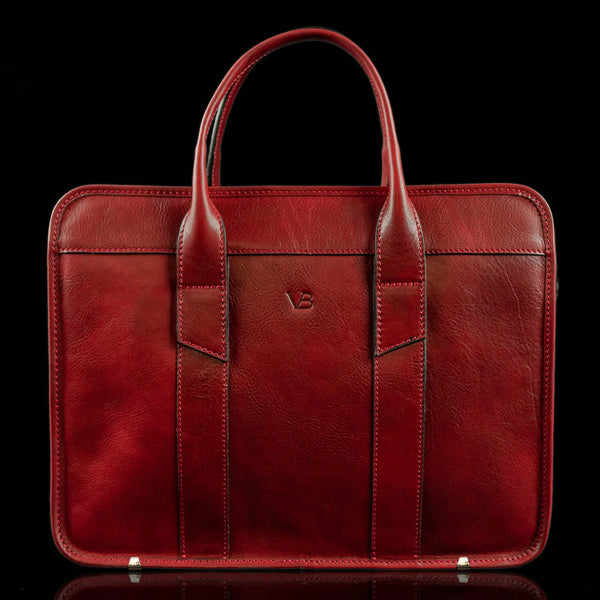 Deep Red
10X
Women's Leather Laptop Travel Bag
$1,295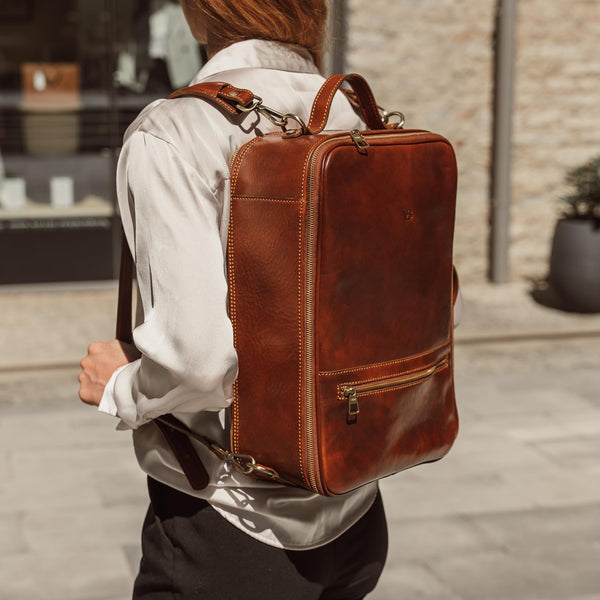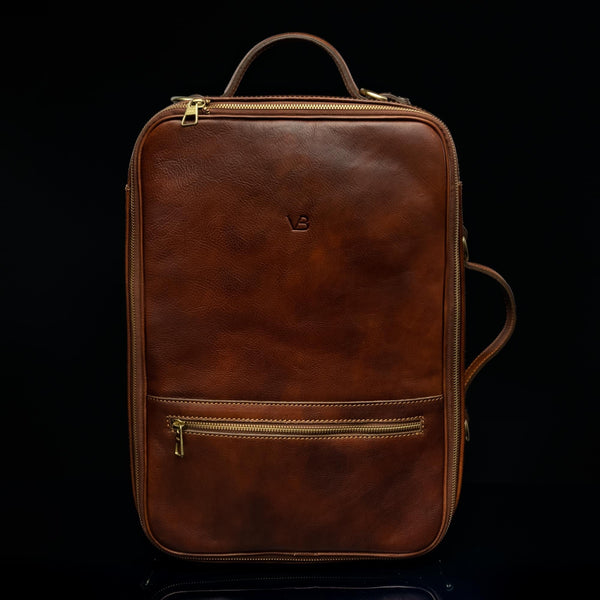 Solid Brown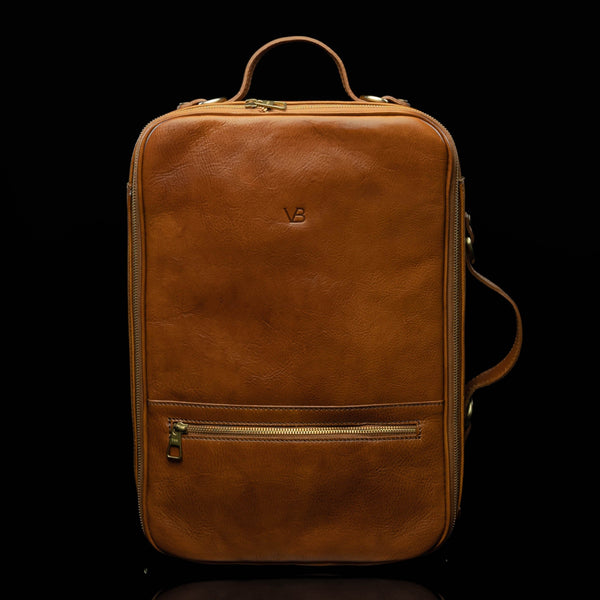 Classic Tan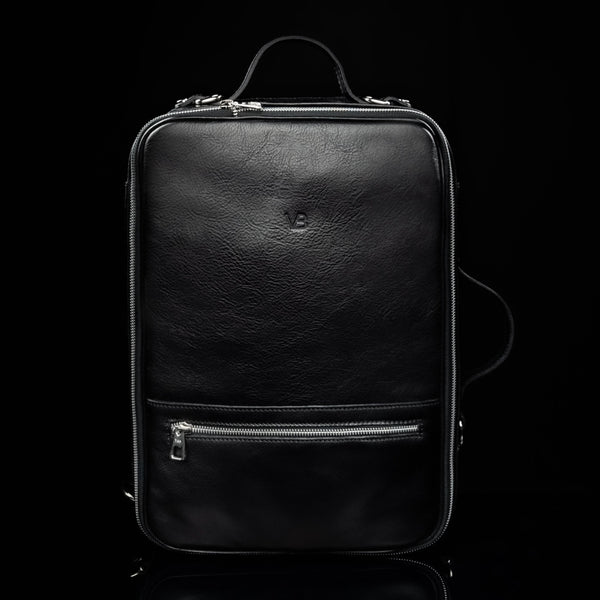 Elegant Black
Elegant
Women's Laptop Briefcase
$895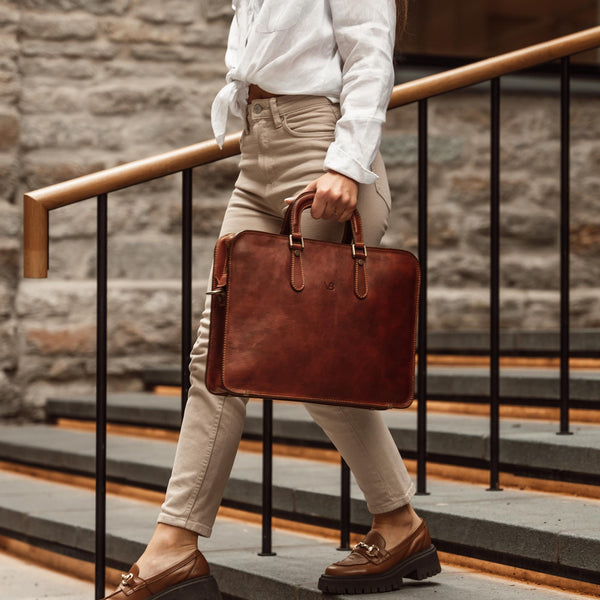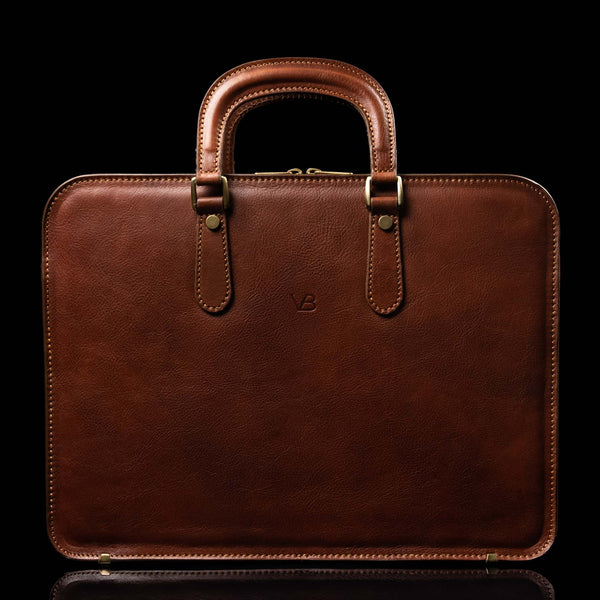 Solid Brown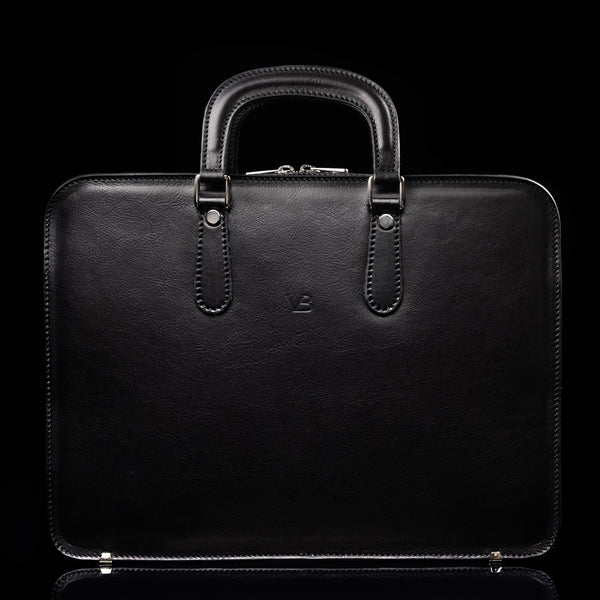 Elegant Black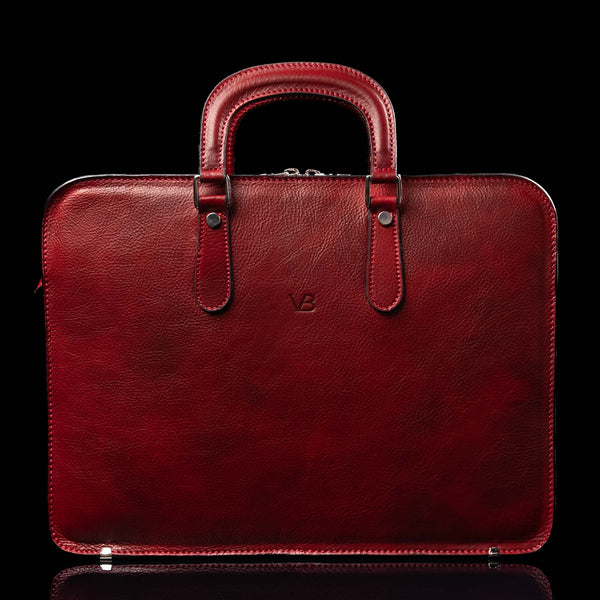 Deep Red
City Large
Leather Laptop Bag
$1,395
Solid Brown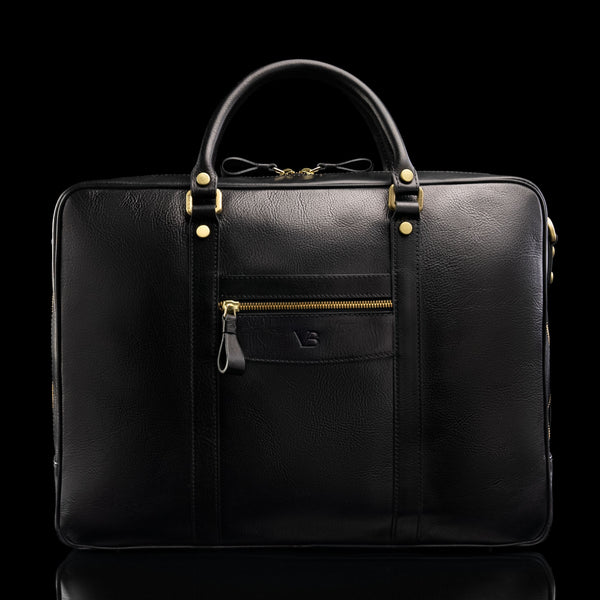 Elegant Black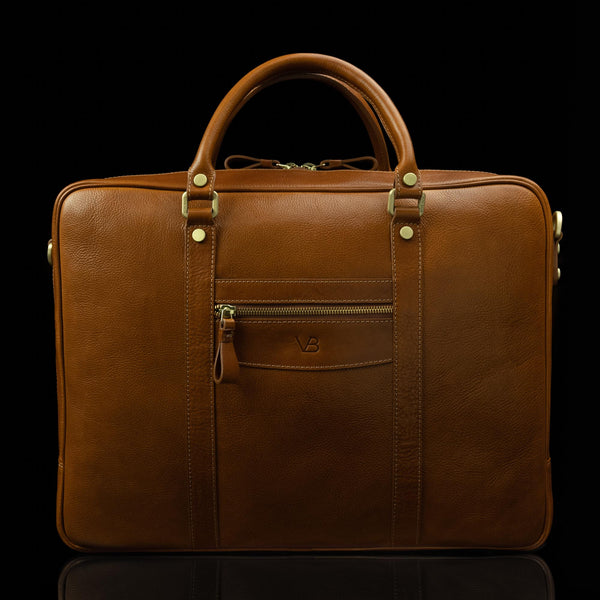 Classic Tan
Deep Red
Liberty
Women's Leather Backpack
$795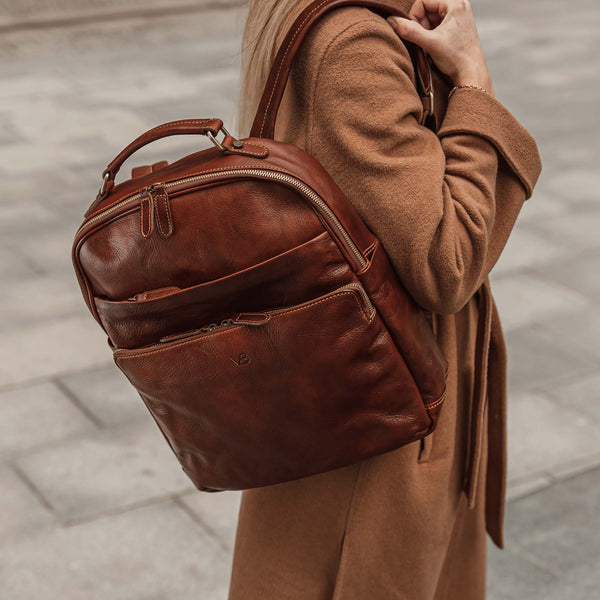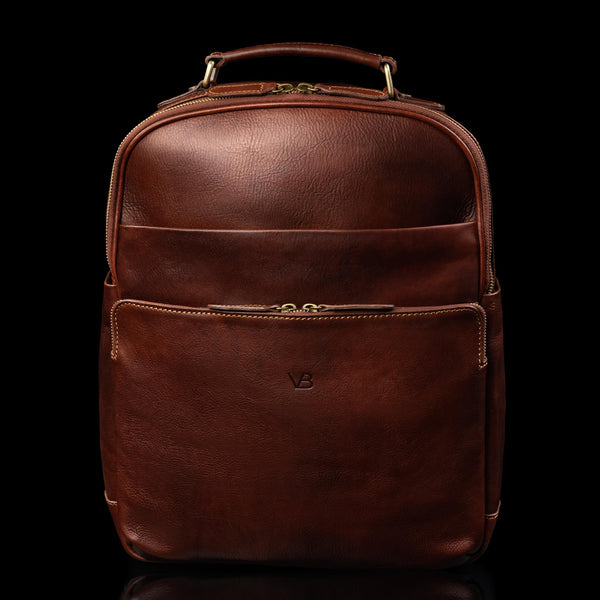 Solid Brown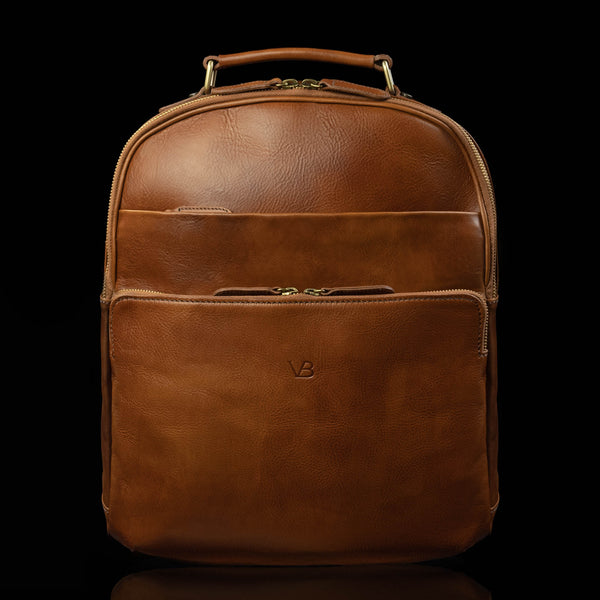 Classic Tan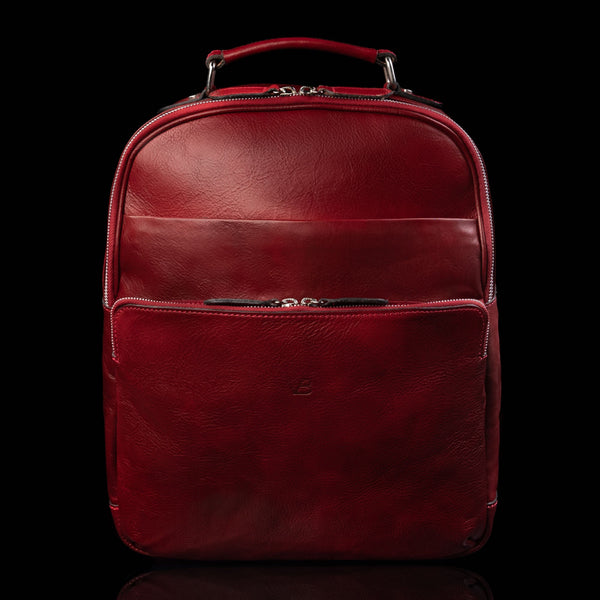 Deep Red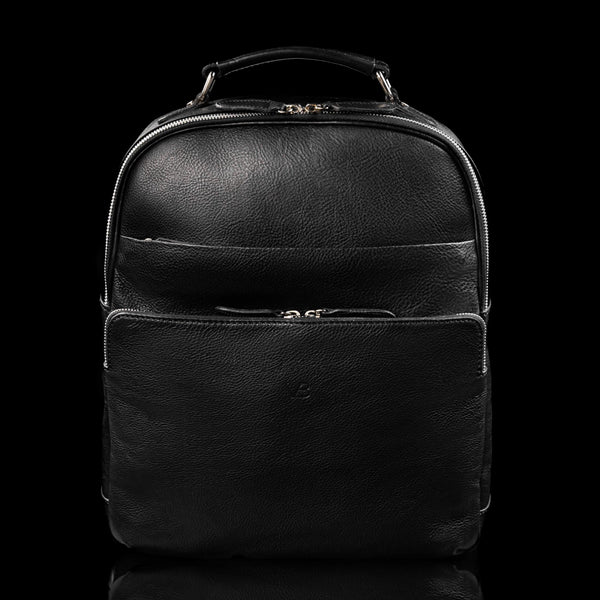 Elegant Black
What makes a Von Baer laptop bag so special?
Handmade leather laptop bags
Von Baer laptop bags are expertly handcrafted by vastly experienced craftsmen in family-owned studios in Florence, Italy. This ensures every laptop bag meets the demands of your contemporary life without compromising on quality.

Highest quality full grain leather
We only use the finest full grain leather for our Italian leather laptop bags, which is the best that money can buy. You can tell when it's high-quality genuine leather, by the look and feel of the product, as well as how long it lasts. The Von Baer leather is vegetable tanned, handmade in small batches by artisan craftsmen in Florence, Italy.
Durable construction
Zips and metal on laptop bags are common stress points, which is why the hardware Von Baer use is high-quality metals with YKK zippers, to ensure very durable moving parts. The bag lining is made from premium durable cotton, ensuring a soft yet strong inner to your bag, able to handle the day-to-day of a busy commute.
Colors without compromise
Von Baer laptop bags come in 4 stylish leather colors, including black, brown, dark brown, or tan. These are all made from natural full grain leather, which ages nicely with leather patina. We also use solid brass hardware on all of our laptop bags.
Dedicated laptop compartment
All Von Baer laptop bags come with a dedicated compartment for your laptop or tablet. Our range includes 13-inch, 15-inch, and 17-inch compartments, so choose one that fits the tech you own.
Shoulder straps included
All Von Baer leather laptop bags also come with a removable shoulder strap, helping you turn them into a shoulder/messenger style bag. They are ideal for the daily commute to and from the office while keeping your hands free. Our laptop bags also come with exterior handles, usually two top handles.
Personalized with a laser engraving
Instead of monogramming, we use a high-quality laser engraving to personalize your laptop bag, ideal for your own bag or when buying as a gift.
Benefits
Elegant style and professional appearance: this kind of bag can enhance any ensemble. It's ideal for casual meetups as well as the office, always adding a dash of sophistication to your outfit.
Durable construction
Bags made from high-quality leather are noted for their tough construction. They can withstand daily wear and tear whilst protecting your electronics and delivering incredible longevity.
Versatility
These bags can be great not only for storing tablets and notebooks but your everyday essentials too. A bag with multiple compartments makes organization and access simple.
Personal and professional compatibility
These bags can be ideal for various scenarios, including traveling, days out, and business meetings.
Fantastic portability
Designed with modern women in mind, these bags offer a comfortable carrying experience whether you're transporting them by hand or over the shoulder. Ergonomic design keeps strain to a minimum.
Universal compatibility
These bags are compatible with various laptop brands and sizes. You should be able to protect your goods and create a snug fit regardless of which manufacturer built your machine.
Safety for electronics
Interiors are often padded, giving you an additional layer of protection from scratches and impacts.
Adaptability
Suitable for all seasons, leather performs fantastically all year round. When leather has a neutral tone, it can complement all sorts of outfits.
Sustainability
Leather is famously timeless. When you invest in a durable leather bag, you're opting for style and longevity at the same time.
Customization
The Von Baer leather bags come complete with customization options. These can include monogramming, which enables you to tailor the look of your bag towards your specific preferences.
How To Choose
Size and fit
Make sure the bag meets your laptop dimensions. Our laptop bags are designed for 13, 15, and 17-inch laptops depending on the model. If you have documents, accessories, or personal items to transport, look for a product that comes with extra compartments and pockets.
Material and durability
Genuine leather is known for its luxury look as well as its durability. It ages wonderfully with time. Full-grain leather is generally regarded as the best. Faux leather is vegan-friendly and most affordable. However real leather is the most stylish.
Functionality and features
Padded compartments are great for protecting your laptop from drops and bumps. Adjustable straps give you extra comfort and a customizable fit.
External pockets give you easy access to essentials like phones and keys. You may wish to seek out a bag that has separate compartments or pockets for items like notebooks and pens.
Design and aesthetics
If you'll be using your bag in a business environment, it may be best to look for one with a streamlined, minimal design.
Maybe you're a student or need a bag for everyday use? If so, a casual design could be ideal.
Brown and black are highly versatile, but patterns and bold colors can be perfect for those who want to make a powerful statement.
Closure mechanism
A zipper gives you valuable security and stops things from falling out. Magnetic straps give you easy access but may not be so secure.
A buckle or a clasp can be stylish and secure whilst adding a touch of tradition to your bag.
Comfort
Look for padded shoulder straps if you'll be carrying your bag for long periods of time. Crossbody options distribute weight evenly and give you hands-free convenience. Handles are great for when you wish to carry your bag by hand.
Maintenance and care
Some leather bags have protective coatings which offer protection from light rain. It's important to remember that factors like the finish can determine how difficult a bag is to clean and maintain.
Sustainability and ethics
If you have sustainability in mind, look for a brand that's committed to eco-friendliness. Pick a brand that sources leather responsibly or is known for its cruelty-free products.
Budget and value
If you have more to spend, it could be beneficial to invest in something more expensive. Costlier items can give you extra longevity, timeless style, and better craftsmanship.
However, there are many quality options available designed for those on a budget. Try to strike a good balance between quality and value if you are on a tight budget.
Brand and reviews
An established brand might give you better quality and warranty options. It's also a good idea to check out reviews from genuine customers to get a deeper insight into the quality offered by the bag.
Tanning process
Vegetable tanning: This is achieved by using tannins from plant matter. It can provide a natural, earthy finish and creates a unique patina over time. It's also good for the environment.
Chrome tanning: Chrome tanning uses chemicals to deliver a soft texture. A key benefit of chrome tanning is that it requires less maintenance and offers good flexibility.
Stitch quality
Look closely at the stitch spacing and thread thickness. Uniform stitching suggests good craftsmanship, which can mean fantastic longevity.
Inner lining materials
High-quality bags often have linings made from suede, silk, and cotton. Quality lining gives you extra protection for your laptop, preventing internal wear and tear.
Hardware quality
Check the quality of buckles, clasps, and zippers. The presence of brass and YKK zippers normally means you can expect great quality overall. Quality hardware makes your bag easier to use and prolongs its life.
Compartment design
Multiple pockets are great for organization but also help your bag to distribute weight more evenly. This can keep you comfortable during lengthy commutes whilst protecting your laptop from other items.
Bag feet
Some market-leading bags have small metal feet at the bottom. They slightly elevate the bag and defend the leather from direct contact with surfaces whilst enhancing longevity.
Protection mechanisms
Padded and reinforced corners can protect your laptop and other tech from impacts. It's inevitable that accidental drops and bumps will happen at some point. However, these safeguards can give you valuable peace of mind.
Types
Tote leather bags
These bags aren't dissimilar to classic totes. However, they are designed to securely accommodate your laptop. They have a wide, open-top design which will make it easy to access your goods. They normally have a central compartment for your laptop and various pockets for accessories.
This bag may be ideal for your needs if you need a great fusion of function and fashion. The history of tote bags stretches back to the 17th century, but these bags only became popular with women in the 20th century.
Messenger laptop bags
These bags have a crossbody strap, which ensures weight distribution across your body. They have a rectangular shape and flap-over design. They often have magnetic or buckle closures. They take their name from the way they were originally used by postal workers. Today, they are very popular with freelancers and journalists, to give just two examples.
Backpack laptop bags
These bags enable women to carry their laptops on both shoulders, which has great ergonomic benefits.
The bags tend to have a laptop sleeve plus multiple compartments for books, gadgets, and personal items. Backpacks have evolved considerably over recent years, with their design having been adapted to meet modern tech requirements.
Satchel laptop bags
These bags are popular due to the way that they blend the elegance of handbags with the functionality of laptop bags.
They tend to come with short handles as well as detachable shoulder straps. Popular with consultants and lawyers, they were inspired by the bags carried by Roman soldiers.
Rolling laptop bags
These bags come with wheels and are ideal for those who wish to avoid the strain of carrying a heavy load. They have extendable handles and wheels and can make it much easier to travel through long corridors and airports.
They are ideal for frequent travelers.
Alternatives
If you need an alternative to a women's leather laptop bag for a professional setting, a briefcase or attaché case could be ideal. They can help you carry your laptop, documents, and other business essentials without compromising on elegance.
Backpacks with laptop compartments have also become popular over recent years. They can be highly ergonomic and deliver great comfort and weight distribution. A rolling laptop bag can be a good match when you don't wish to carry vast weights on your back or shoulders whilst you travel.
Maybe you need an alternative to a leather laptop bag for casual outings? If so, consider a laptop sleeve or canvas laptop bag. You can simply throw a laptop sleeve inside any bag, whilst a canvas laptop bag can also be ideal for relaxed scenarios.
If you're attending a seminar or conference and need easy access to your goods, a messenger bag can give you great accessibility and style. Perhaps you want to make a powerful fashion statement? If so, you could consider opting for a designer tote that comes with a designated compartment for your laptop.
Post Purchase Considerations
Post Purchase Considerations
Fit and size
If you're worried about whether a laptop will snugly fit inside your bag without moving around too much, measure your laptop and compare its dimensions with those of the bag you want to purchase.
Leather quality and care
If you have concerns about leather quality or how to maintain the appearance of your bag, you can gently buff light scratches with a soft cloth. A leather conditioner can also help you prolong the life of your bag.
Weight and portability
If you're worried about the bag being too heavy to carry around, think about how much your essentials weigh as well as the weight of the bag. An adjustable strap can help with weight distribution.
Interior organization
If you want to keep items including chargers, tablets, and notebooks separate, seek out a bag that comes with good interior features. These will help you keep everything neatly organized. Try to strike a good balance between style and functionality.
Style and appearance
There are many bags that are built with timelessness and versatility in mind. Think about seeking out a bag that will work well with both professional attire as well as casual wear if you want to use it in various scenarios. Makes sure the color and finish match your stylistic preferences.
Longevity and durability
Taking good care of your bag can ensure it lasts longer. Try to avoid overloading your bag and follow the instructions to ensure your bag serves you well for years to come.
FAQs
What size of laptops can these bags accommodate?
Von Baer laptop bags include compartment sizes from 11-inch up to 17-inches, so you can find one to fit your tech easily.

How can I care for a real leather bag?
You can use a damp cloth for basic cleaning. If you need a deeper clean, seek out a leather-specific cleaner or conditioner. We have a good guide on how to clean leather.

Do these bags have any compartments or pockets?
Yesm all of our leather laptop bags have multiple compartments for storing things like notebooks, pens, and chargers.
Are the bags water-resistant?
Leather is naturally water-repellent, but it isn't waterproof. This is why it's important to prevent direct water exposure when using your leather bag.
How are laptop bags secured? Are lockable options available?
Features can vary, but our bags do come with things like buckles, zippers, and magnetic closures.

Are interiors padded to protect laptops?
Yes, our bags have padded compartments designed to keep laptops safe.
How heavy are these bags when they are empty?
Weight can vary depending on factors like design and size. Our bags have been specifically designed to be as lightweight as possible.