City
Leather Laptop Bag
$995
Solid Brown
Elegant Black
Deep Red
No.1
Men's Leather Briefcase
$1,295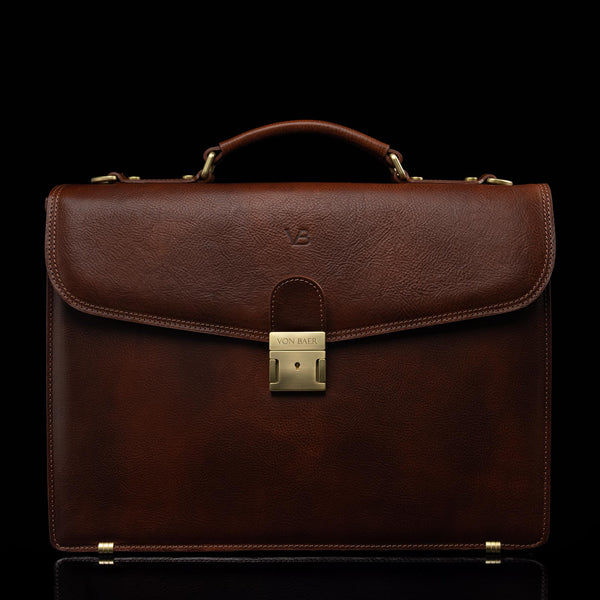 Solid Brown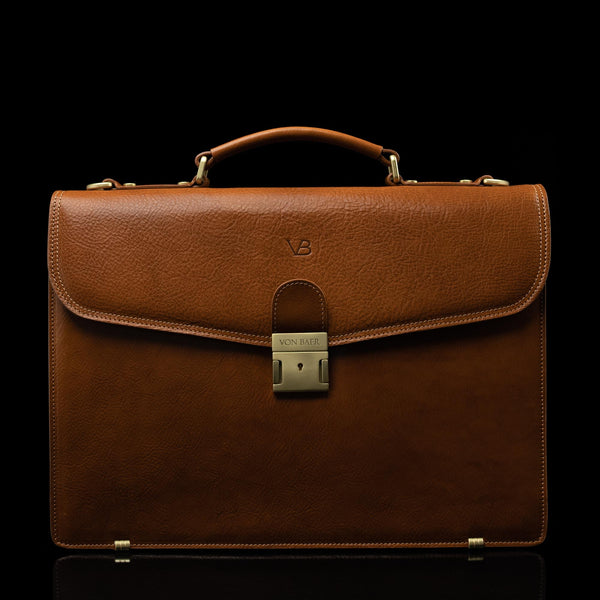 Classic Tan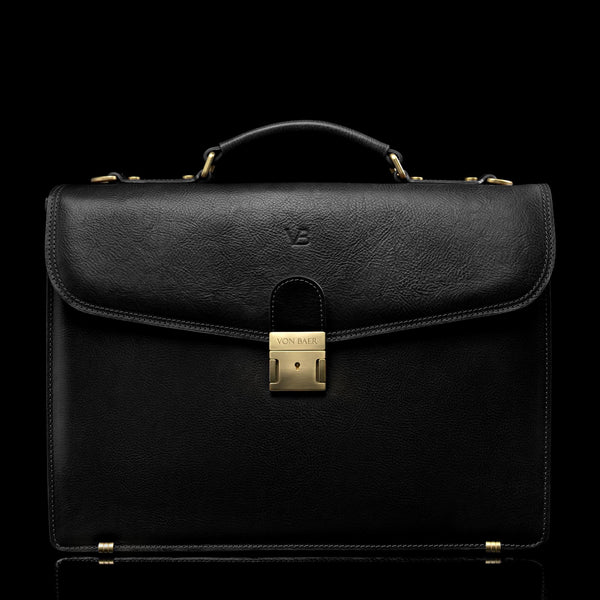 Elegant Black
Essential
Modern Briefcase
$875
Solid Brown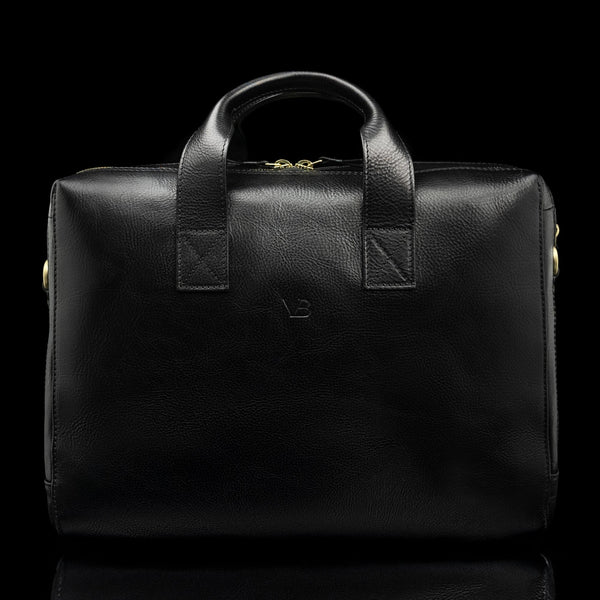 Elegant Black
Deep Red
Elegant
Slim Leather Laptop Bag
$895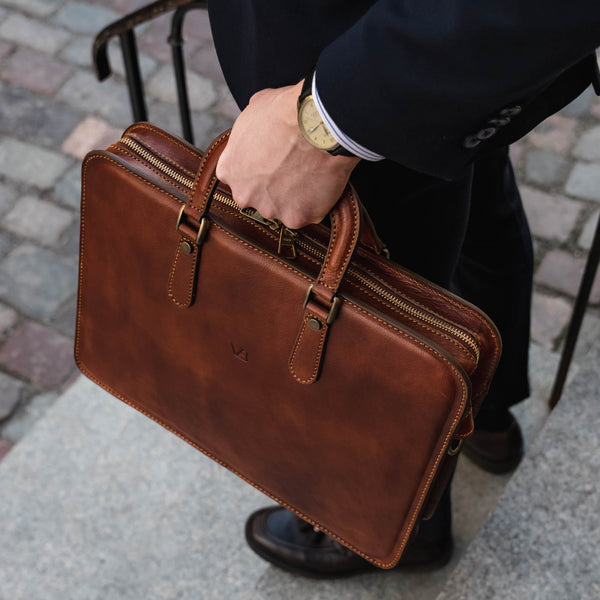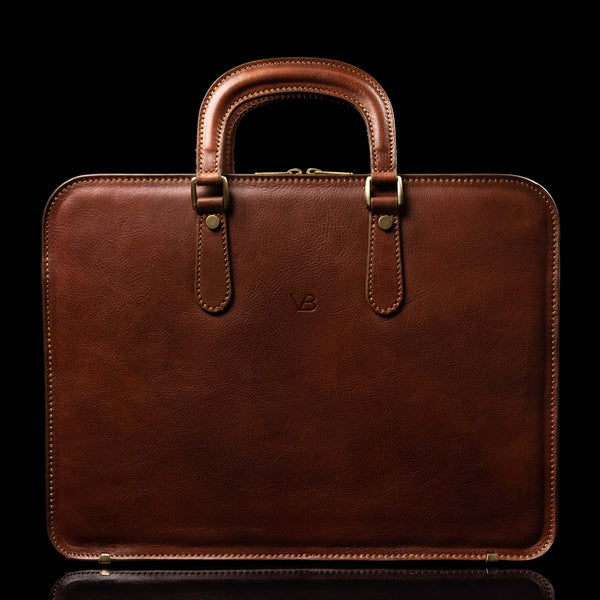 Solid Brown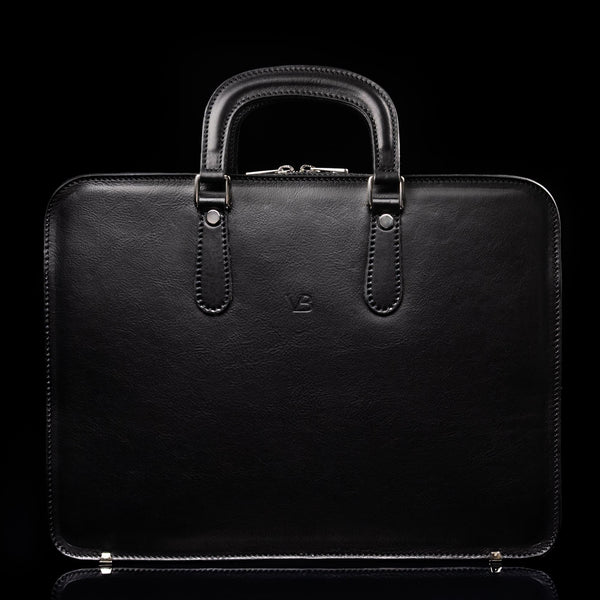 Elegant Black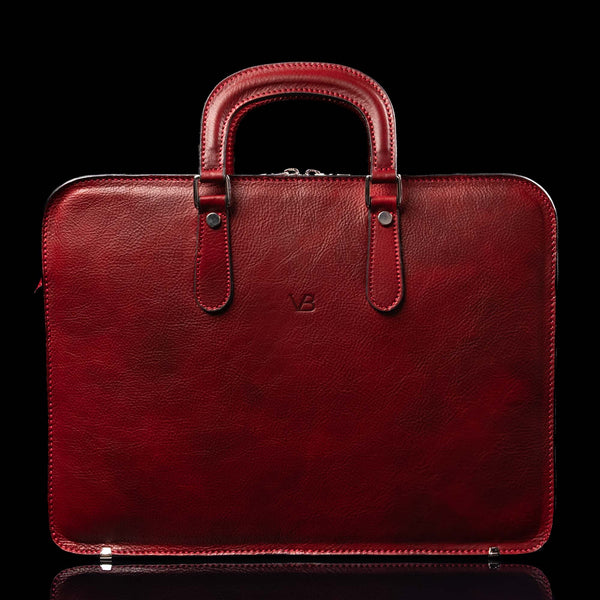 Deep Red
Weekender
Men's Leather Weekend Bag
$1,095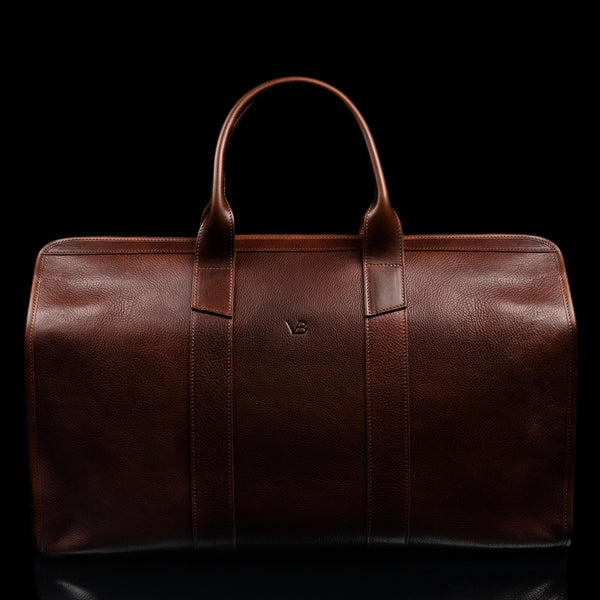 Solid Brown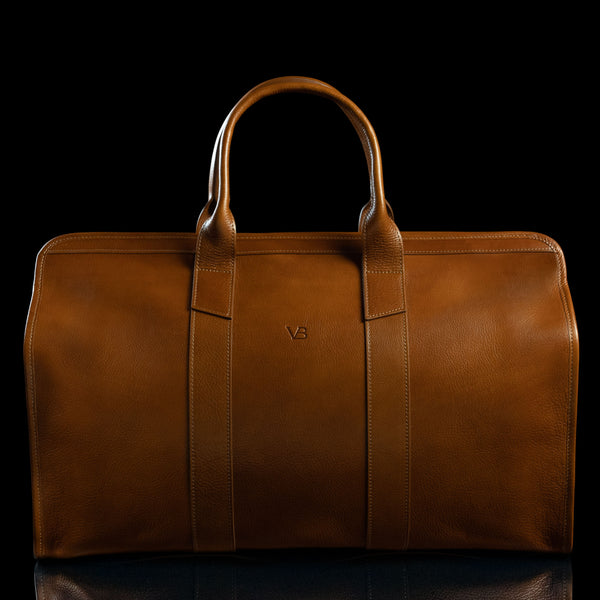 Classic Tan
Elegant Black
10X
Leather Laptop Travel Bag
$1,295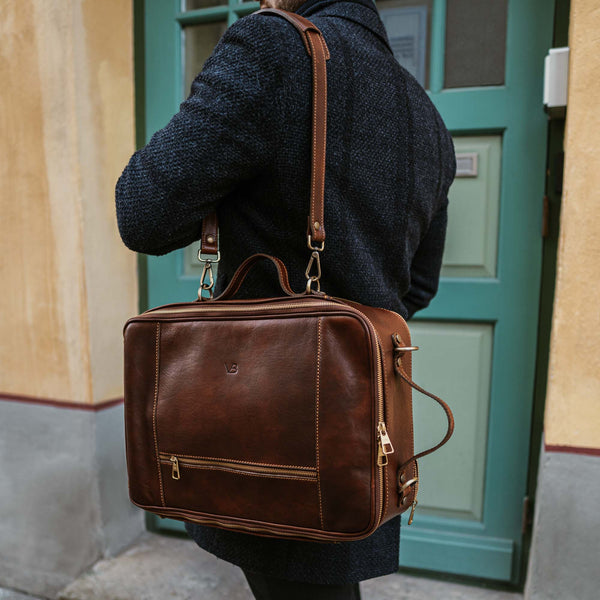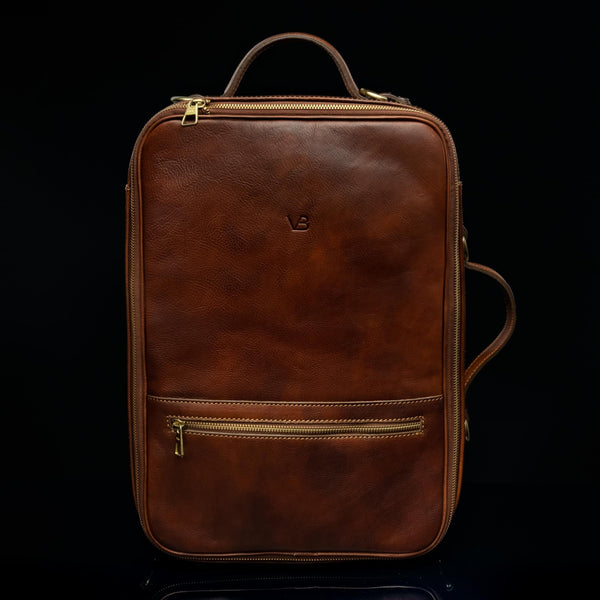 Solid Brown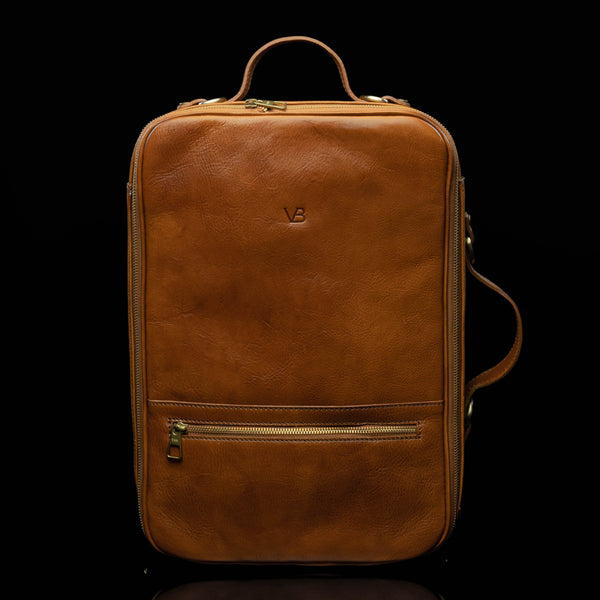 Classic Tan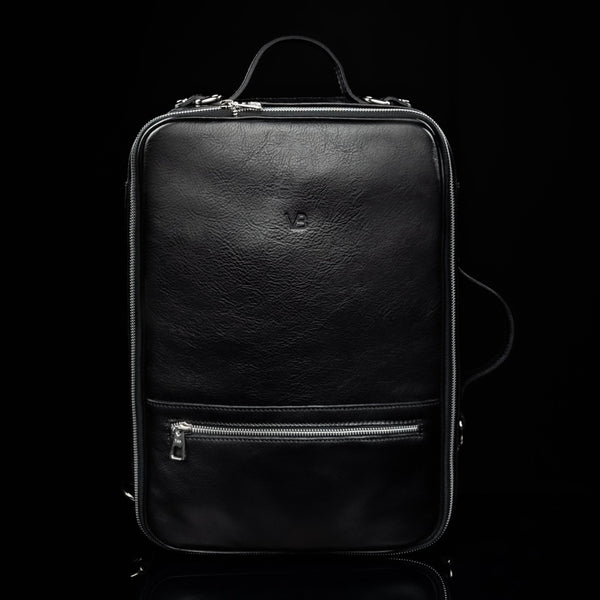 Elegant Black
City Large
Leather Laptop Bag
$1,395
Solid Brown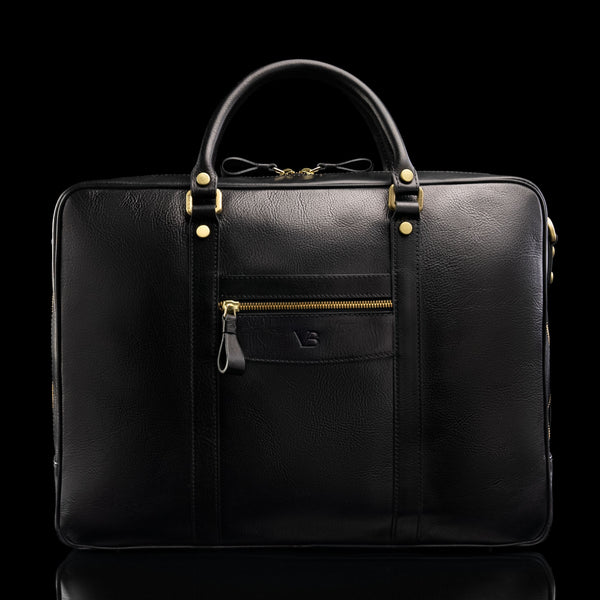 Elegant Black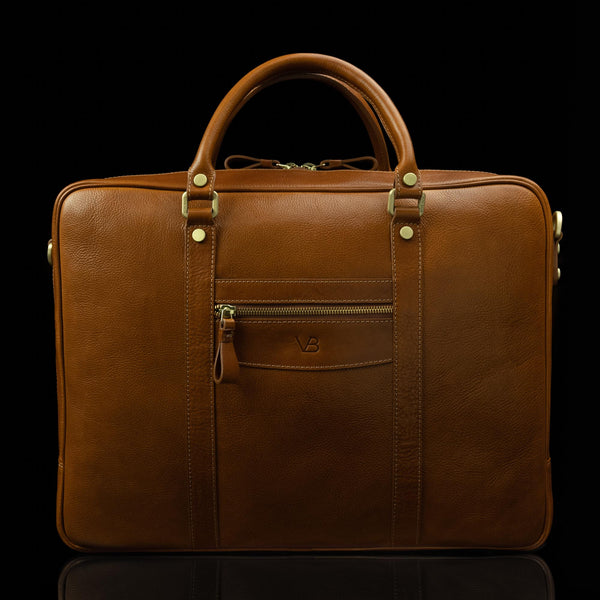 Classic Tan
Deep Red
No.2
Leather Messenger Briefcase
$1,495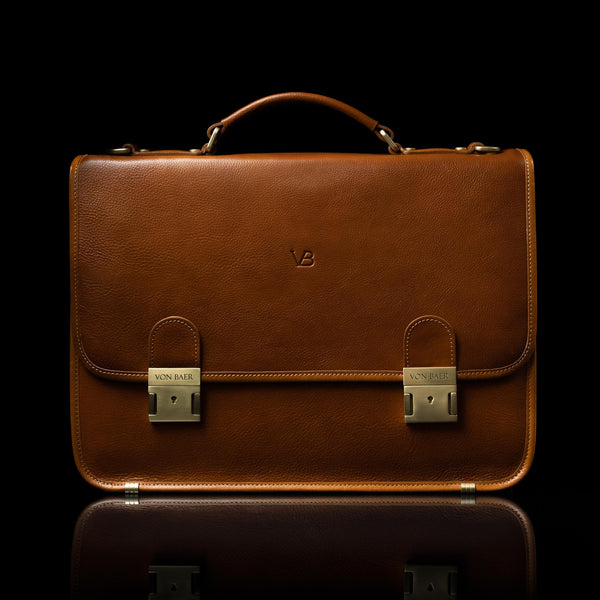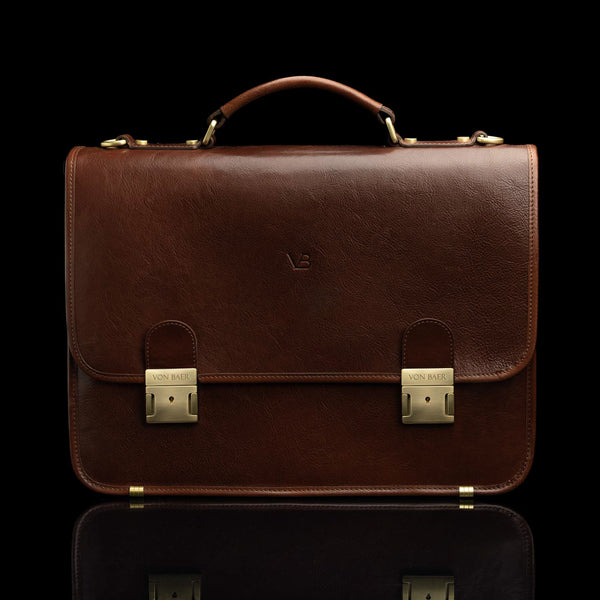 Solid Brown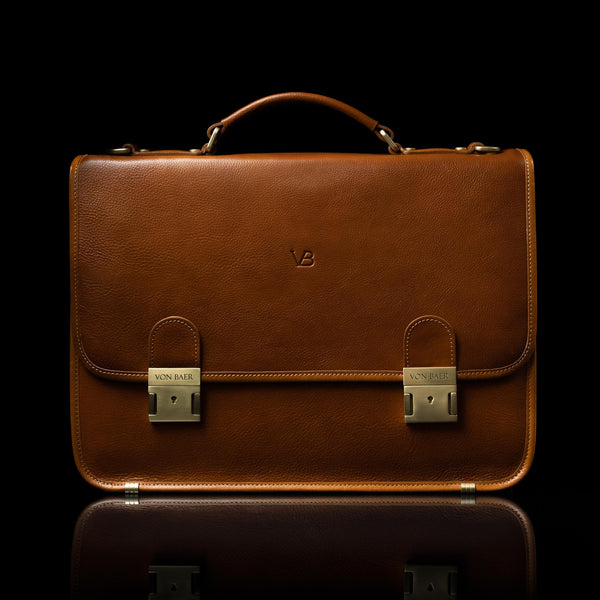 Classic Tan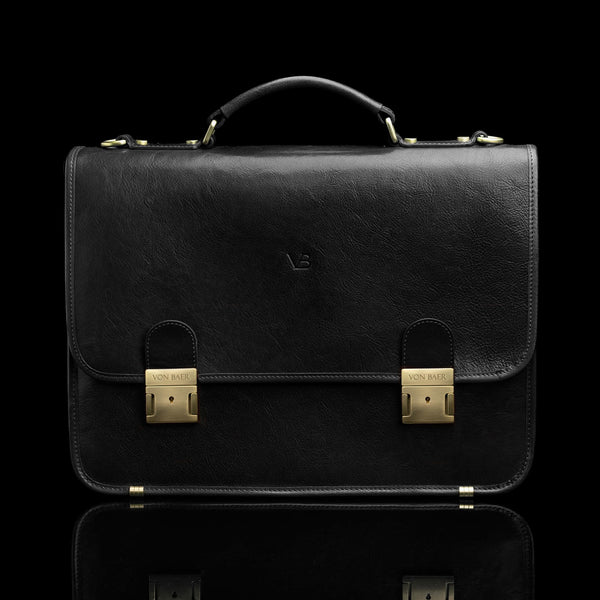 Elegant Black
Grand
Leather Garment Bag
$1,195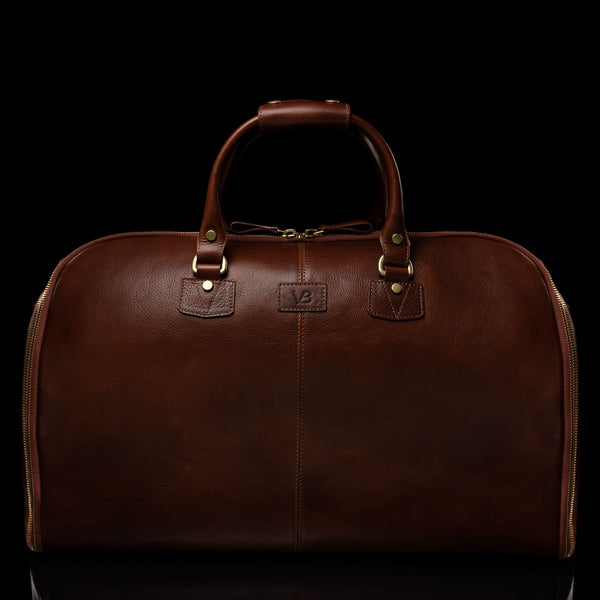 Solid Brown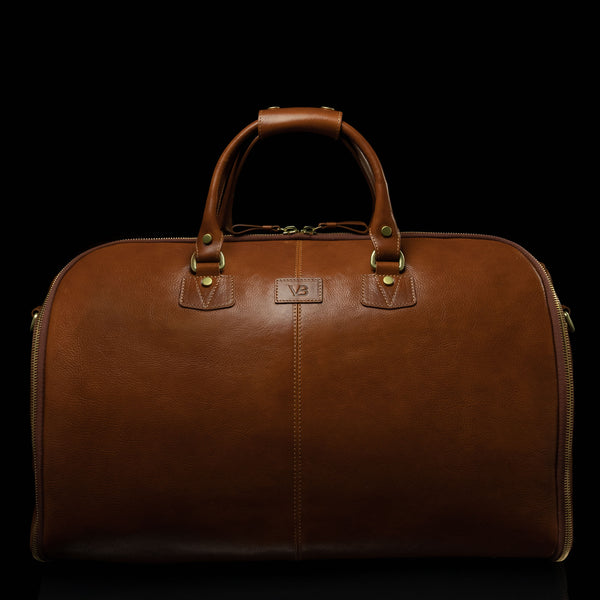 Classic Tan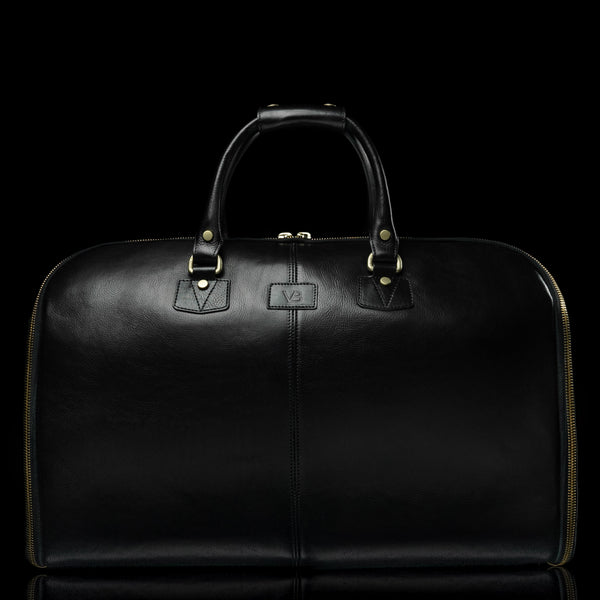 Elegant Black
No.3
Leather Messenger Briefcase
$895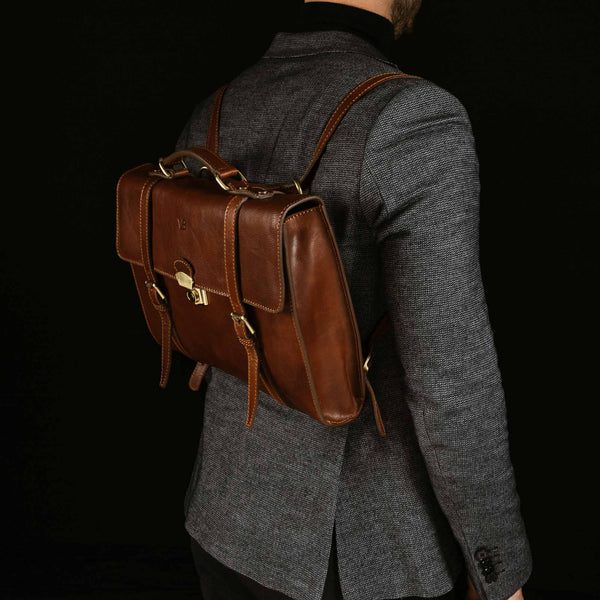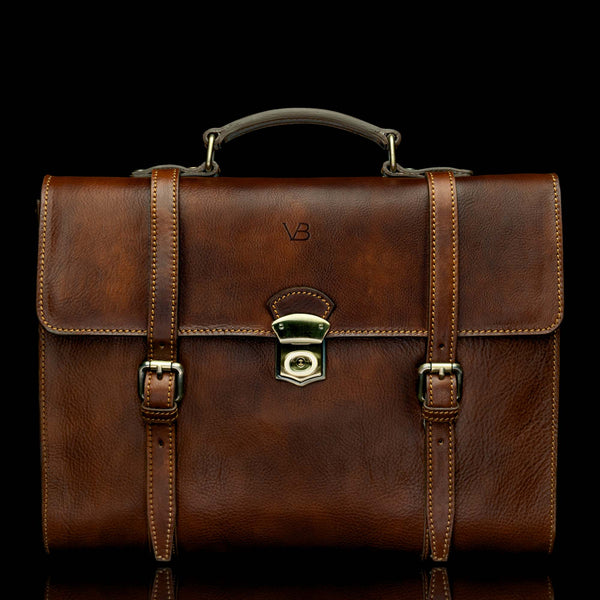 Solid Brown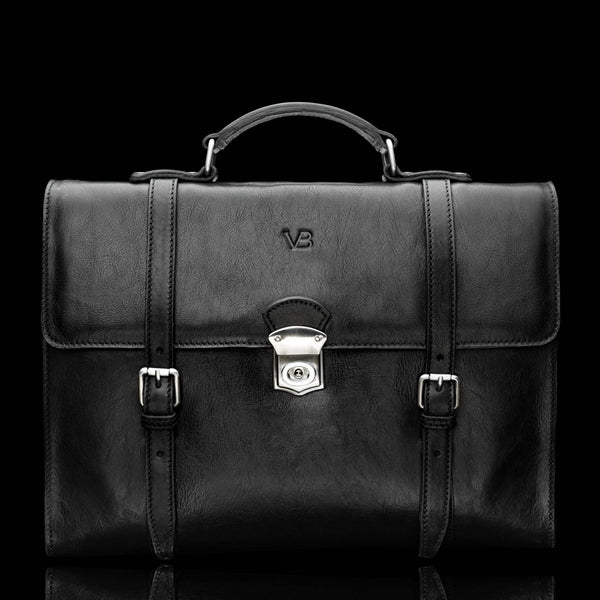 Elegant Black
Classic Tan
Exquisite
Slim Leather Laptop Briefcase
$1,095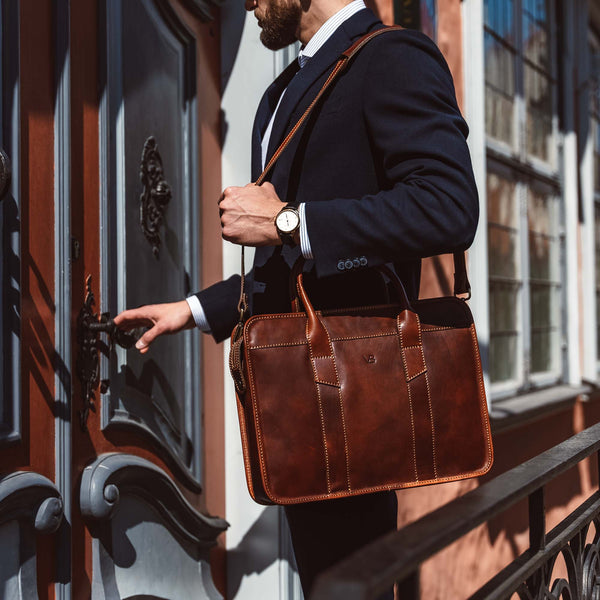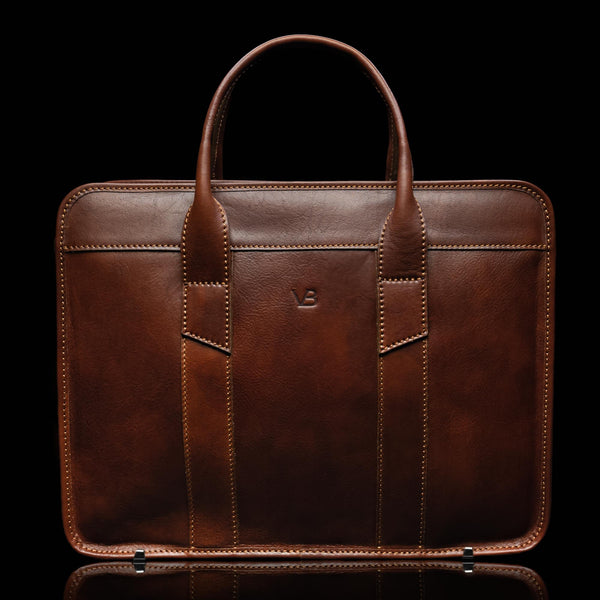 Solid Brown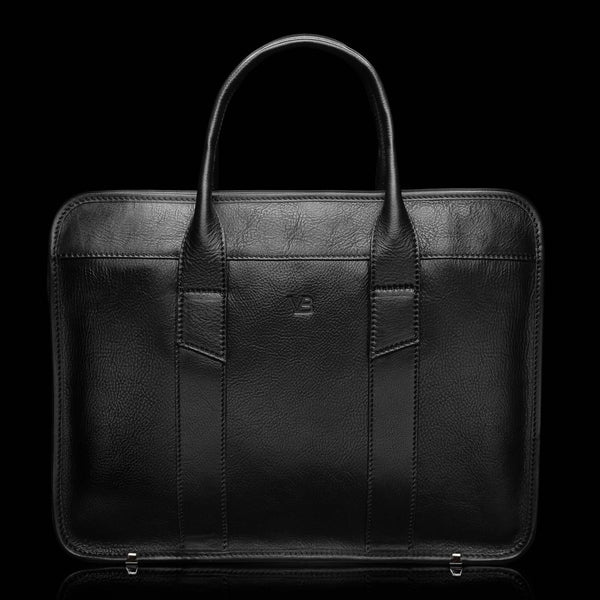 Elegant Black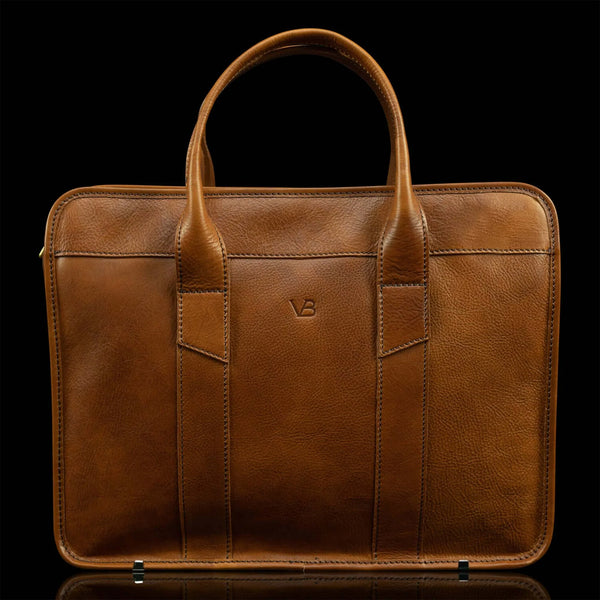 Classic Tan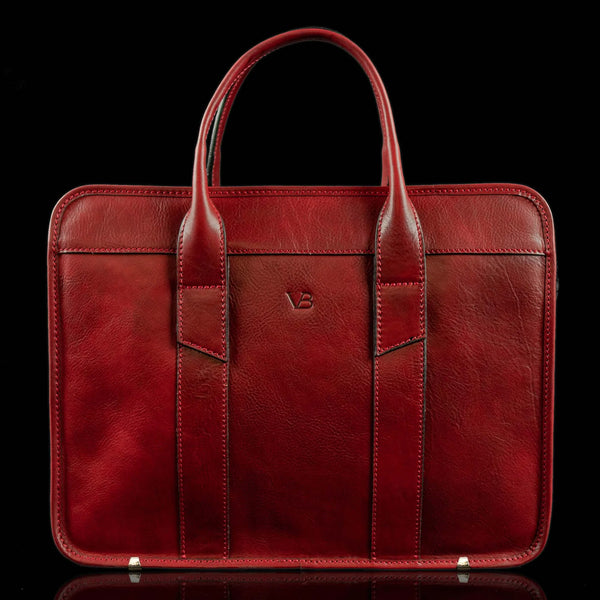 Deep Red
Majestic
Leather Valet Tray
$115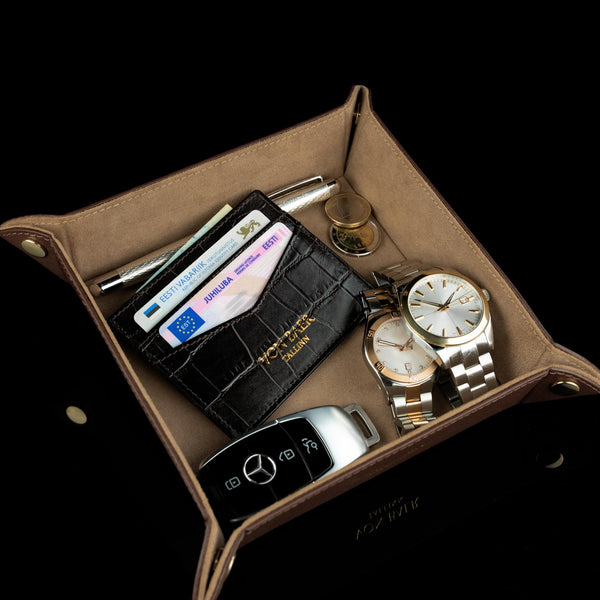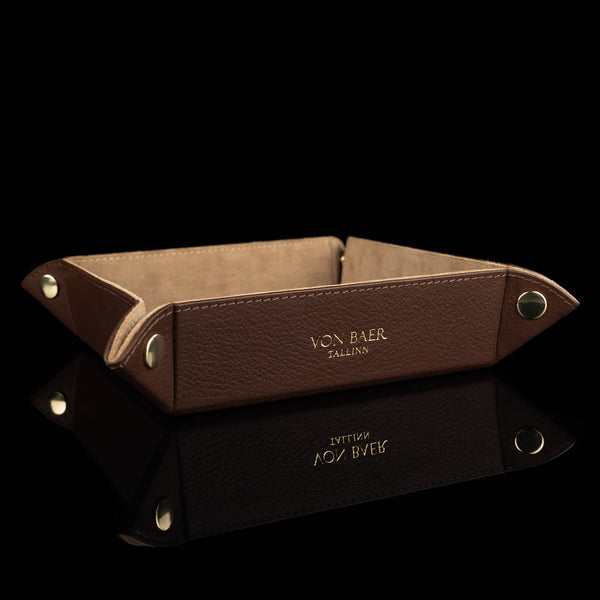 Solid Brown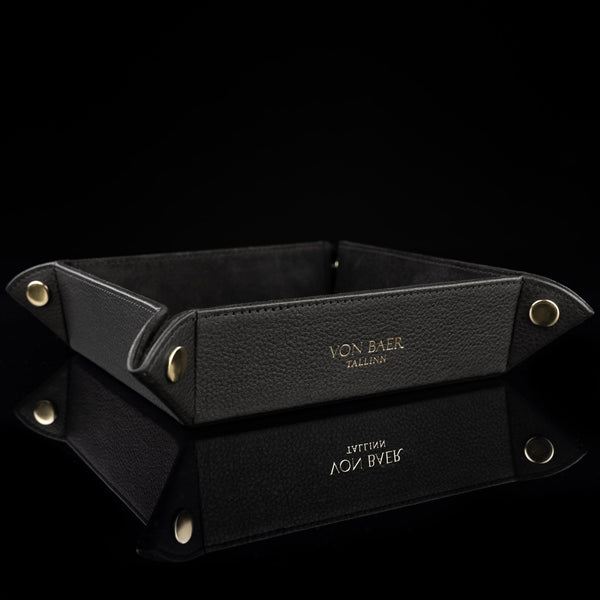 Elegant Black
Classic Tan
What makes a Von Baer leather messenger bag so special?
Handmade leather messenger bags
Von Baer messenger bags are expertly handcrafted by vastly experienced craftsmen in family-owned studios in Florence, Italy. This ensures every messenger bag meets the demands of your contemporary life without compromising on quality.

Highest quality full grain leather
We only use the finest full grain leather for our Italian leather messenger bags, which is the best that money can buy. You can tell when it's high-quality genuine leather, by the look and feel of the product, as well as how long it lasts. The Von Baer leather is vegetable tanned, handmade in small batches by artisan craftsmen in Florence, Italy.
Durable construction
Zips and metal on messenger bags are common stress points, which is why the hardware Von Baer use is high-quality metals with YKK zippers, to ensure very durable moving parts. The bag lining is made from premium durable cotton, ensuring a soft yet strong inner to your bag, able to handle the day-to-day of a busy commute.
Colors without compromise
Von Baer messenger bags come in 4 stylish leather colors: black, brown, dark brown, or tan. These are all made from natural full grain leather, which ages nicely with leather patina. We also use solid brass hardware on all of our messenger bags.
Dedicated laptop compartment
All Von Baer messenger bags come with a dedicated compartment for your laptop or tablet. Our range includes 13-inch, 15-inch, and 17-inch compartments, so choose one that fits the tech you own.
Shoulder straps included
All Von Baer leather messenger bags also come with a removable shoulder strap, helping you turn them into a shoulder/messenger style bag. They are ideal for the daily commute to and from the office while keeping your hands free. Our messenger bags also come with exterior handles, usually two top handles.
Personalized with a laser engraving
Instead of monogramming, we use a high-quality laser engraving to personalize your messenger bag, which is ideal for your bag or when buying it as a gift.
Benefits
Leather messenger bags blend form and functionality to fantastic effect. They offer many benefits and can improve your day-to-day life in various ways. Let's look at some of the key benefits of the leather messenger bag right now.
Versatility
These stylish bags can be used for a host of occasions. These include travel, casual outings, and work meetings. They can complement various outfits and are suitable for professional and casual situations.
Space and organization
These bags give you plenty of space for your day-to-day essentials. They come with multiple compartments that make it easy to organize items, including notebooks, laptops, keys, wallets, and mobile phones. It should only take a moment or two to access these goods when needed.
Longevity and durability
Some messenger bags are made from high-quality leather, which means they can last for years before they need to be replaced. They can retain their attractive appearance for many years and are highly resistant to wear and tear.
Traditional style
These bags have a timeless appeal and can add an immediate touch of class to any outfit. They never go out of style, so you don't have to worry about them looking dated after a few years.
Comfortable carrying
The bags normally come with adjustable straps, which can be set according to your needs. This ensures it's easy for you to carry them for long periods.
Compatibility
Another great reason for buying these bags is their compatibility with various styles and brands. They can work well with everything from casual jeans to tailored suits.
How To Choose
You should consider several factors when you're seeking the ideal messenger bag for your requirements.
Leather quality
Genuine leather delivers superior aging, wear, and durability than synthetic and low-quality leather. It also develops a patina over time which adds to its charm.
Size
Consider what you'll be using the bag for when considering the size. Compact bags can be great for carrying smaller essentials such as your wallet, keys, and phone. Larger bags can be better for carrying goods like laptops and documents. The bag should be proportionate to your body size, so comfort is optimized.
Small Messenger Bags | Slim Messenger Bags
Compartments and organization
Bags with multiple compartments make separating and accessing your items easier. Many bags have special pockets for laptops, phones, and pens.
15 Inch Messenger Bags | MacBook Messenger Bags | Surface Pro Messenger Bags
Closure type
Options available to you include magnetic snaps, buckles, and zippers. If you want a more vintage look, you can opt for buckles. However, these do need more effort to open and close. Magnetic snaps and zippers will deliver quick access.
Strap length and width
Adjustable straps offer flexibility and allow you to adjust the bag's length according to height. Wider straps can distribute weight more evenly, heightening comfort while you're carrying a heavy load.
Design and style
Consider whether you need a timeless, traditional design bag or a more modern, sleek appearance. Your preferences and how you want to use the bag should help you decide.
Monogrammed Messenger Bags | Custom Leather Briefcases
Brand and price
High-end brands often give you quality and durability but can be expensive. If you are on a budget, try to find the ideal compromise between quality and affordability.
Strap attachment
The point where straps attach to bags can influence the balance of the bag and how comfortably it sits on the body. Bags that have straps on the back panel can offer more even weight distribution and give you extra carrying comfort.
If you transport heavy items like textbooks and laptops, a bag with back panel strap attachments can remove the stress and strain from your commute.
The orientation of the bag
While some bags are designed vertically, others are horizontally. Vertical bags can be great for carrying magazines and documents, and horizontal bags can be better for housing wide laptops.
Lining material
The interior fabric lining of your bag can influence its durability. If your bag has a strong, water-resistant lining such as nylon, this can give you an extra layer of protection for your goods against rain and spillages.
Colorfastness
The color of a quality leather bag shouldn't rub off on your clothes easily. This is particularly important when you're wearing light-colored clothing or reside in a hot, humid climate in which you're likely to sweat.
Black Messenger Bags | Brown Messenger Bags | Tan Messenger Bags
Replacement parts
Some brands offer replacement parts, including straps and buckles. This can help you prolong the life of your bag and can be incredibly useful if you use your bag a lot and parts have started to wear out.
Types
Messenger bags are available in various styles. Each is designed to meet different requirements and preferences. Let's look at some of the most popular styles right now.
Business messenger bag
These bags are noted for their sleek, minimalist design and are ideal for professionals who have documents, laptops, and other essentials to transport.
They come with separate compartments to make organization easier, with their sophisticated design helping maintain a professional look. These bags are popular with professionals, including lawyers carrying laptops and legal documents for court appearances.
Leather Briefcase Messenger Bags | Mens Shoulder Bags | Designer Leather Messenger Bags

Casual messenger bag
These bags are known for their relaxed, laidback style and are great for day-to-day usage. They tend to be more lightweight and are ideal for carrying smaller items, including tablets, personal belongings, and books.
College students can benefit from these bags as they make carrying their notebooks and other study resources easy.
Messenger Bags for School | Messenger Bags for College

Travel messenger bag
These bags are normally larger and come with more pockets. This makes organization a breeze and ensures the bag is a great companion when moving.
Some of these bags even have security features like lockable zippers, making travel safer. Travelers can use these bags to carry items like cameras, passports, snacks, and guidebooks.
Camera messenger bag
This kind of bag is designed with photographers in mind. They come with padded compartments, making it easy to store items like camera bodies, lenses, and other types of photography equipment.
If you're a professional photographer, you could use this bag to keep your equipment safe as you travel. It will also ensure it's easy to access during photo shoots.
Cycling messenger bags
These bags were first used by bicycle couriers and come complete with a cross-body design that keeps your bag in place while you cycle.
They tend to be constructed in a weather-resistant manner that will protect your goods from snow and rain. If you cycle in an urban environment, you should find this bag practical when commuting or traveling through the city.
Alternatives
Leather messenger bags are highly versatile. They are ideal for various types of scenarios. Nonetheless, here are some other options if you are looking for an alternative to a leather messenger bag.
Business and practical use
When you're working in a business setting and have substantial items like stacks of paperwork, a briefcase could better match your needs. These bags tend to have a more structured design and protect your goods while helping you maintain a more professional and formal image.
For casual day-to-day use
A leather backpack could be ideal if you want an alternative to a leather messenger bag. This bag will distribute weight across the shoulders evenly, which can be ideal when you have heavy items to carry over long distances. They tend to appeal to students who have several textbooks to transport.
For travel
Messenger bags are ideal for transporting essentials on the move. Still, duffle bags and travel totes can give you more space for clothes, toiletries, and other large items, especially when embarking on a holiday or an extended business trip.
For photography
Camera backpacks come with several padded compartments and can deliver excellent protection for your equipment while enabling hands-free carrying. This can be ideal if you need an alternative to a messenger-type camera bag and are shooting in outdoor environments.
For cycling
Messenger bags were initially designed with bicycle couriers in mind but cycling backpacks have become very popular with today's cyclists. These bags often come with features specifically aimed at cyclists, such as weather-resistant materials, reflective elements, and aerodynamic design.
Post-Purchase Considerations
Post-Purchase Considerations
There are several things you'll need to think about after you have made your purchase. Let's take a look at some of the most important considerations right now.
Breaking in
Your bag may feel stiff at first. There is no need to worry. Genuine leather can take a while to break in. The leather will become softer once you have been using your bag for a while. It will also develop a special patina. The bag should quickly adapt to your typical load and usage style.
Maintenance and cleaning
You can take several steps to keep your bag looking its best. Don't use harsh cleaning products, as these may damage your leather. You should instead wipe the bag with a dry cloth regularly as it will remove any dust on your bag. Stains can be attacked with a damp cloth and mild soap. You may wish to use a leather conditioner occasionally, as this can stop cracks from appearing and keep your leather supple.
Storing
When you're not using your leather bag, you should store it correctly, as this will help you retain its quality and shape. You can fill the bag with bubble wrap or soft cloth. Don't store the bag in a damp environment or an overly dry place, as this can cause damage to your leather.
Color transfer
If you have concerns about color transferring from dark leather onto light clothes, you can give your new bag a little wipe-down with a slightly damp cloth before you use it for the first time. The purpose of this is to remove any excess dye sitting on your leather's surface.
Smell
Genuine leather has a distinctive smell. Some people regard this as overpowering. However, you can expect this to disappear over time. One way to speed up the process is to air the bag out in a ventilated area.
FAQs
What are the best ways to care for my bag?
By taking good care of your bag, you can maintain its appearance and prolong its life. Be sure to follow the manufacturer's instructions that come with the bag to care for it effectively.
How can I tell if a bag is manufactured from genuine leather?
Genuine leather has a specific smell and texture. It also develops a unique patina over time.
Can these bags be used in all weather conditions?
Leather is water-resistant but not waterproof. This is why keeping your leather bag away from extreme weather is so important if you can. You need to protect it from torrential downpours and particularly hot climates.
How can I restore a bag that's showing signs of wear?
You can buy new hardware, including buckles and handles for your bag if these need to be replaced. You can also get help from a specialist if the leather has become damaged.
Can these bags accommodate laptops?
Check the dimensions of the bag you want to buy and those of your laptop to ensure a good fit for your system.
How should these bags be stored when they're not in use?
You can store your bag in an environment that's neither too dry nor damp when you're not using it.