Personalized leather briefcases, perfect as a gift for him, or a unique bag for yourself.
We only use the finest full grain leather, and our custom briefcases are handmade in Florence, Italy.
You can customize the leather bag on the product page, or learn more about our engraving process here.
No.1
Men's Leather Briefcase
$1,295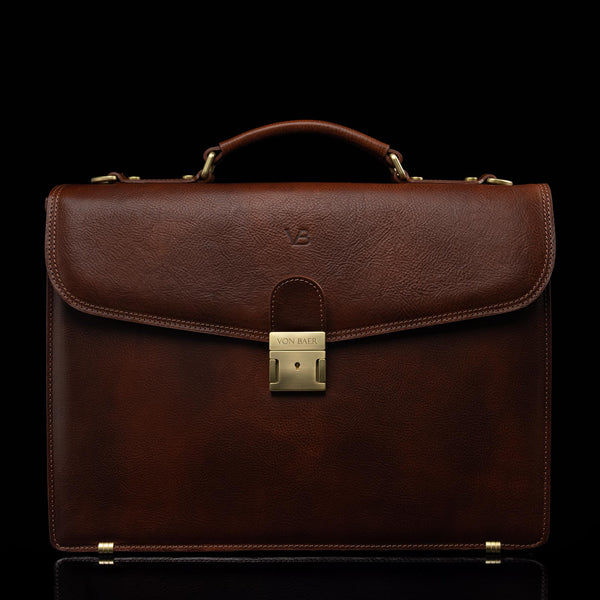 Solid Brown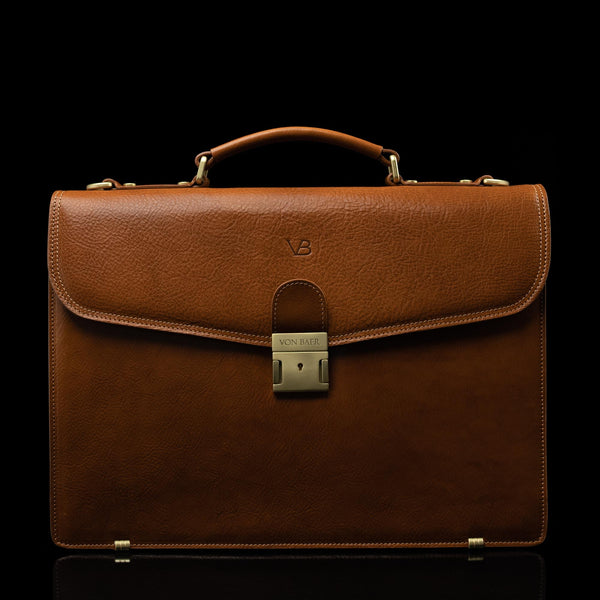 Classic Tan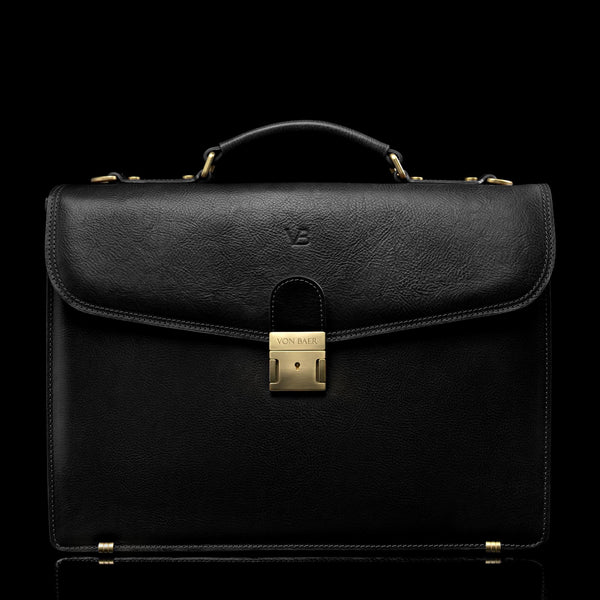 Elegant Black
City
Leather Laptop Bag
$995
Solid Brown
Elegant Black
Deep Red
Essential
Modern Briefcase
$875
Solid Brown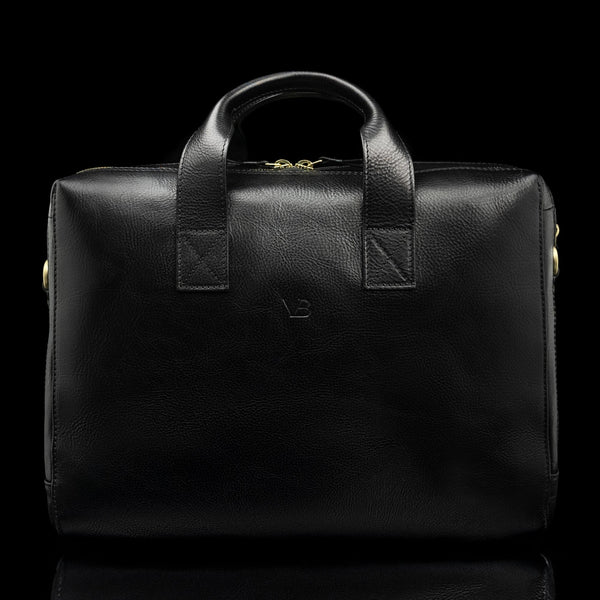 Elegant Black
Deep Red
City Large
Leather Laptop Bag
$1,395
Solid Brown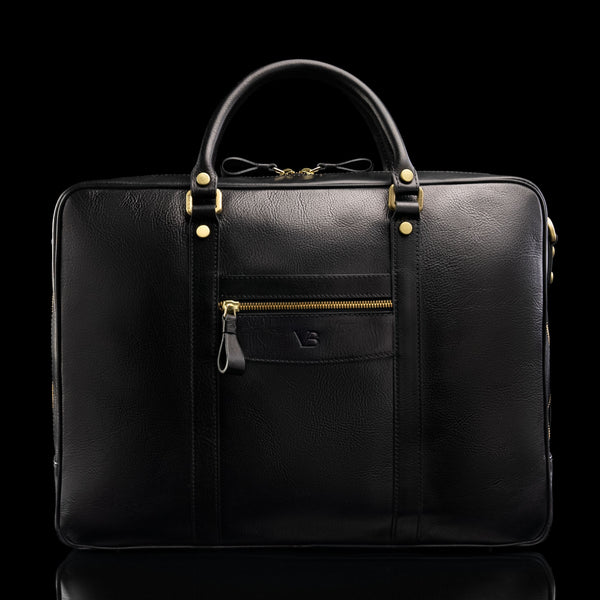 Elegant Black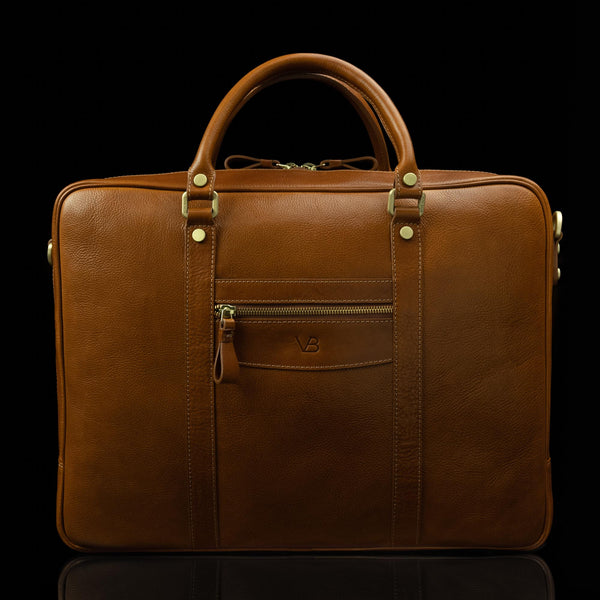 Classic Tan
Deep Red
Elegant
Slim Leather Laptop Bag
$895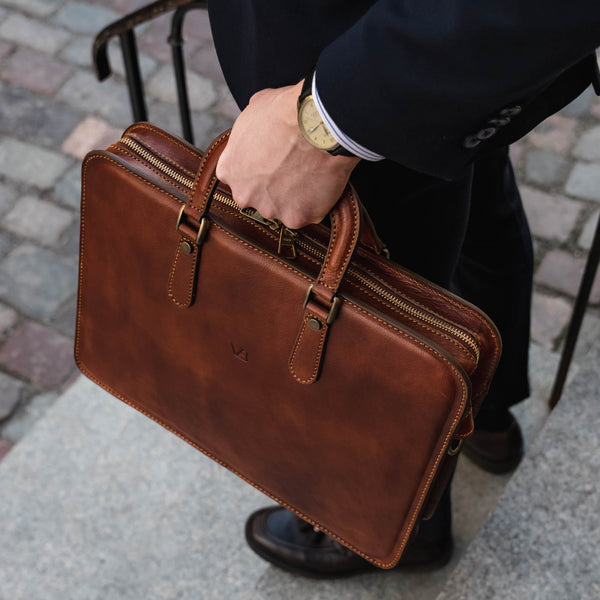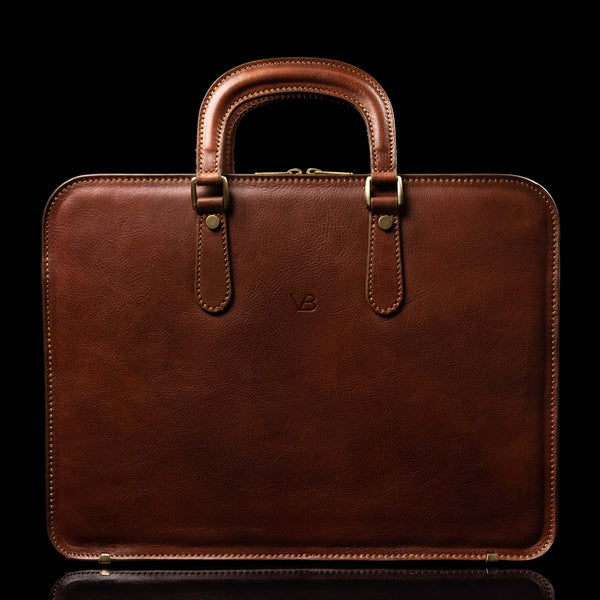 Solid Brown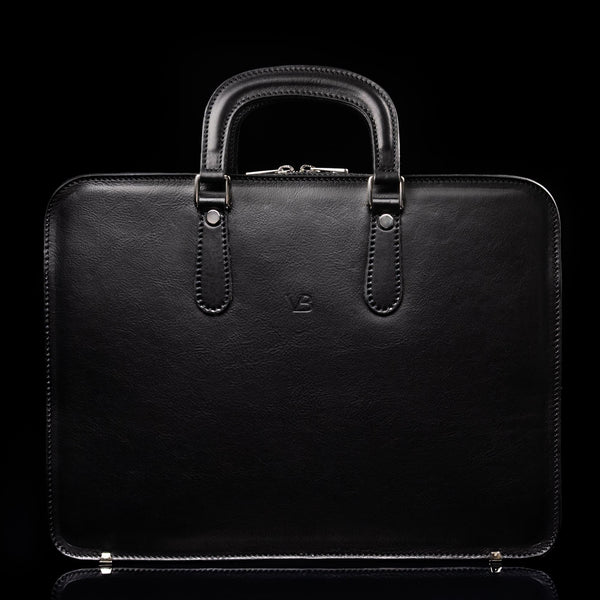 Elegant Black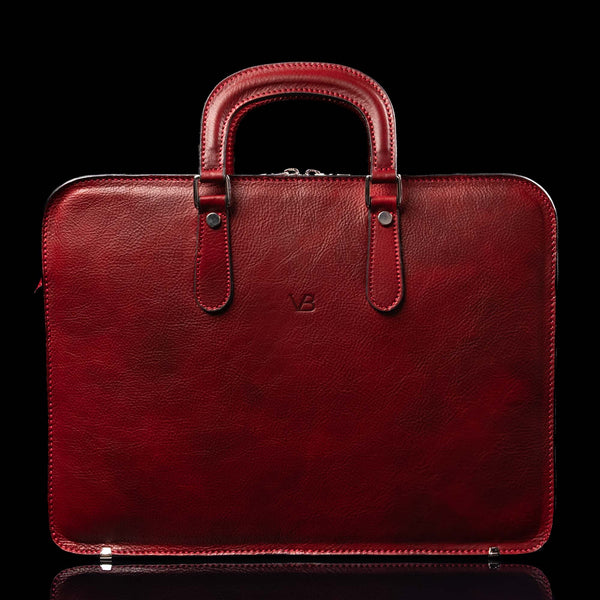 Deep Red
Exquisite
Slim Leather Laptop Briefcase
$1,095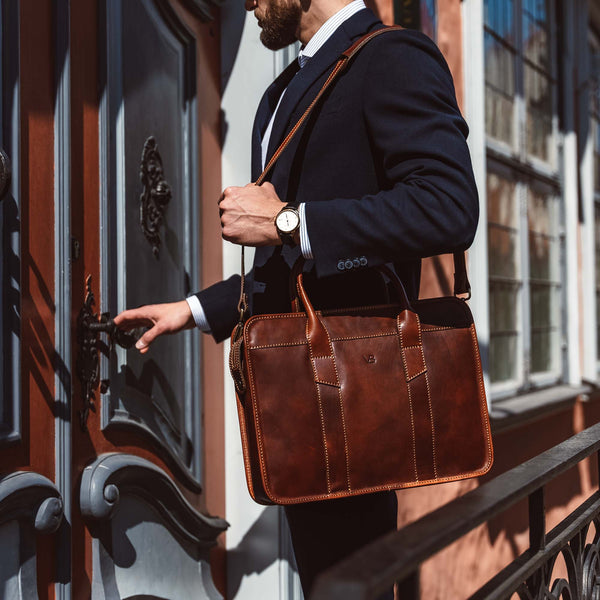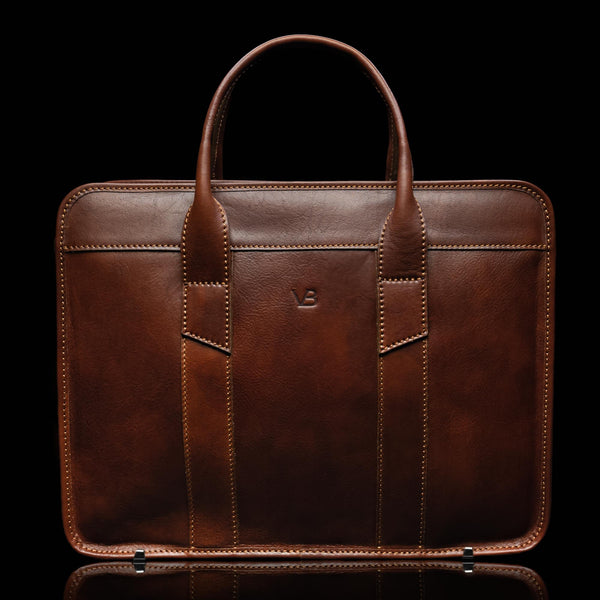 Solid Brown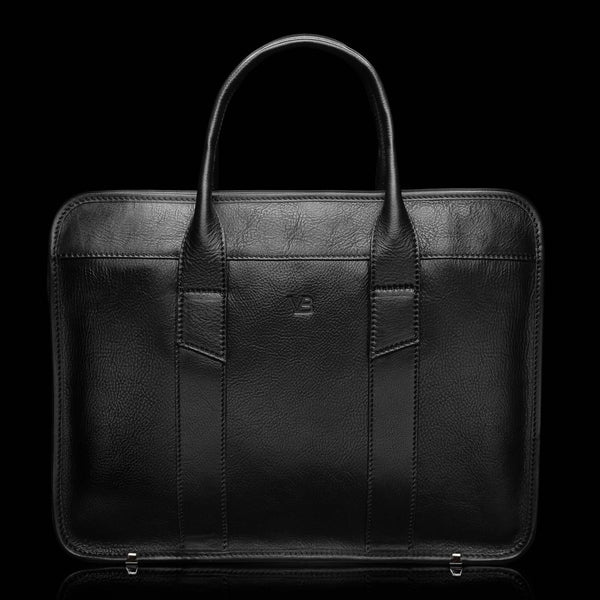 Elegant Black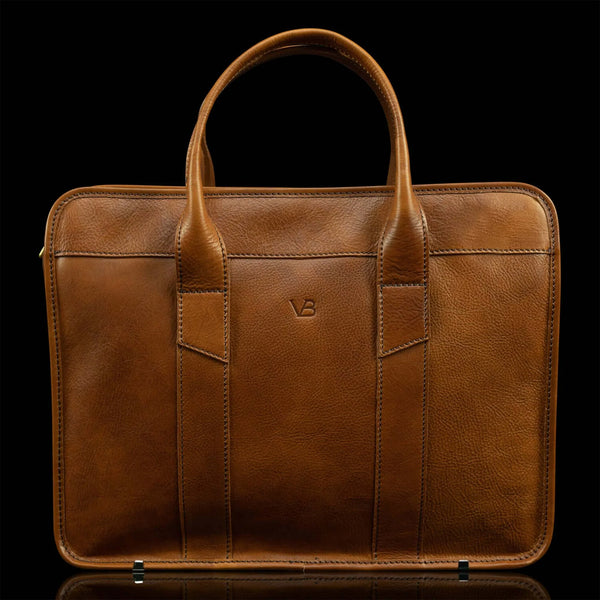 Classic Tan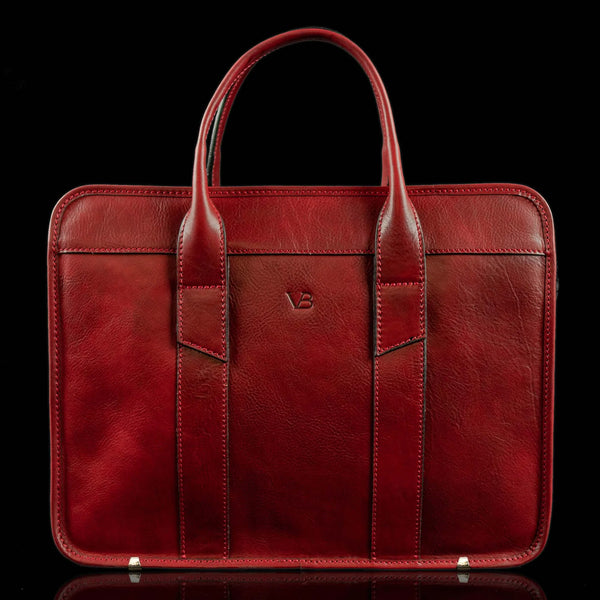 Deep Red
No.2
Leather Messenger Briefcase
$1,495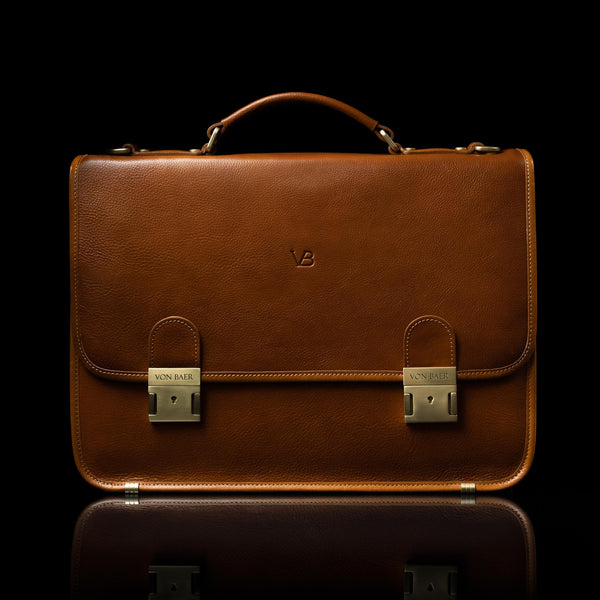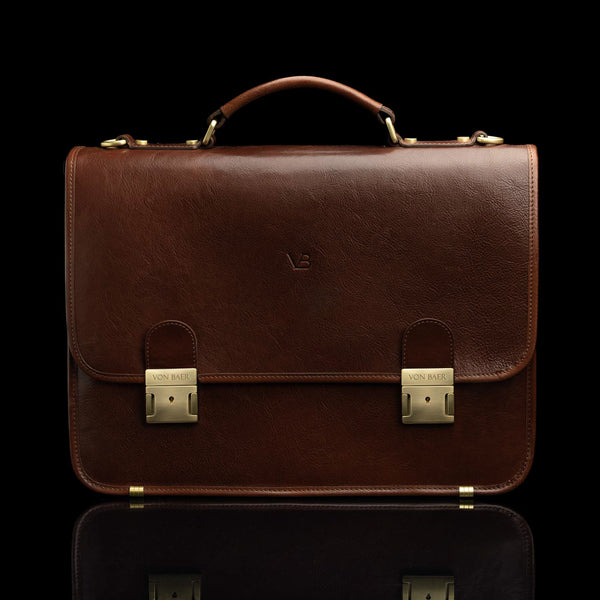 Solid Brown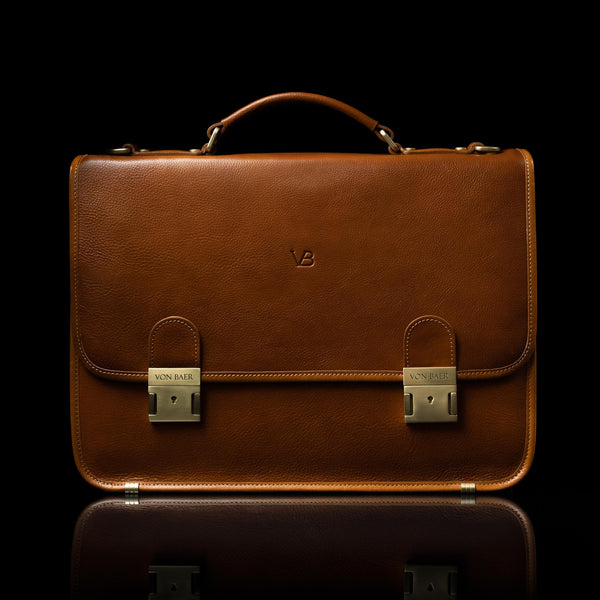 Classic Tan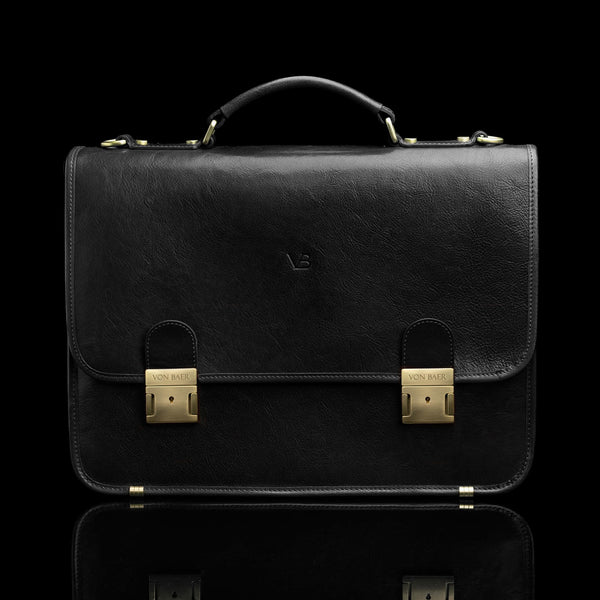 Elegant Black
No.3
Leather Messenger Briefcase
$895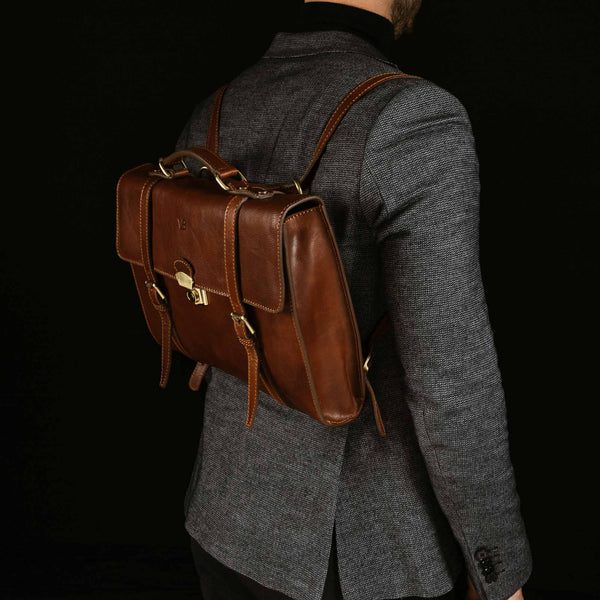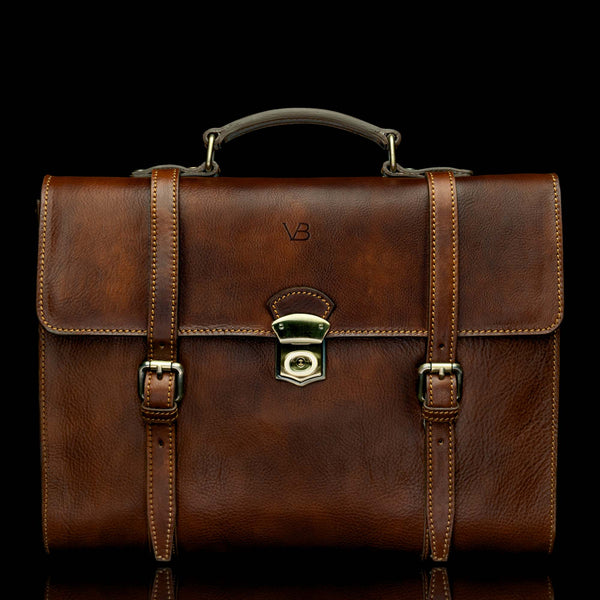 Solid Brown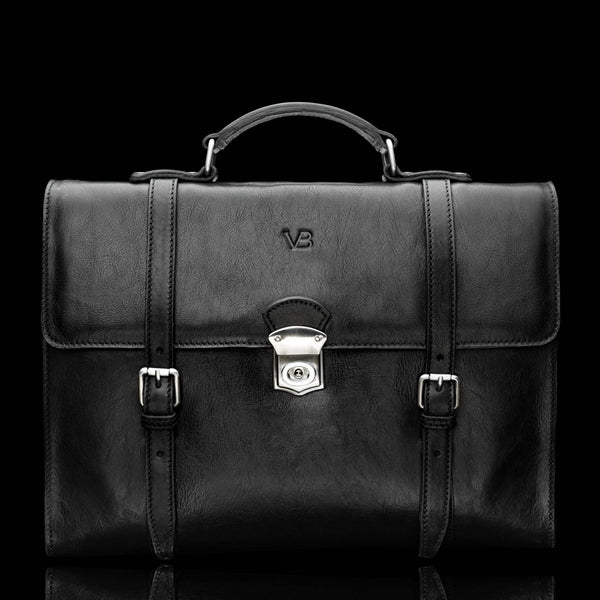 Elegant Black
Classic Tan
Well-Organized
Leather Laptop / Macbook Case
$695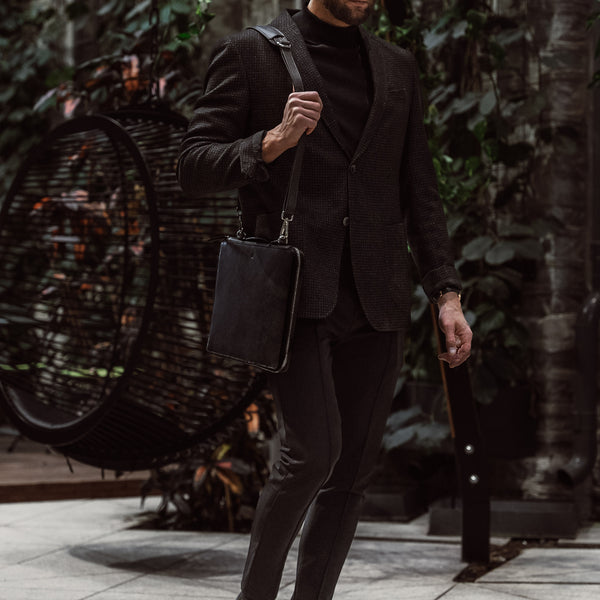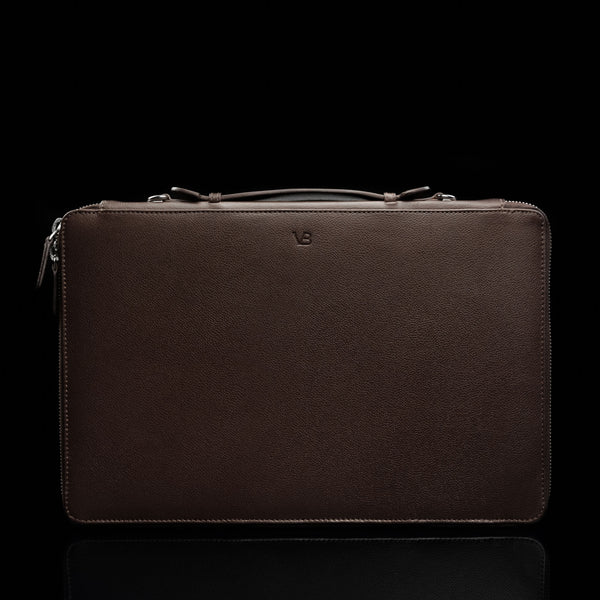 Dark Brown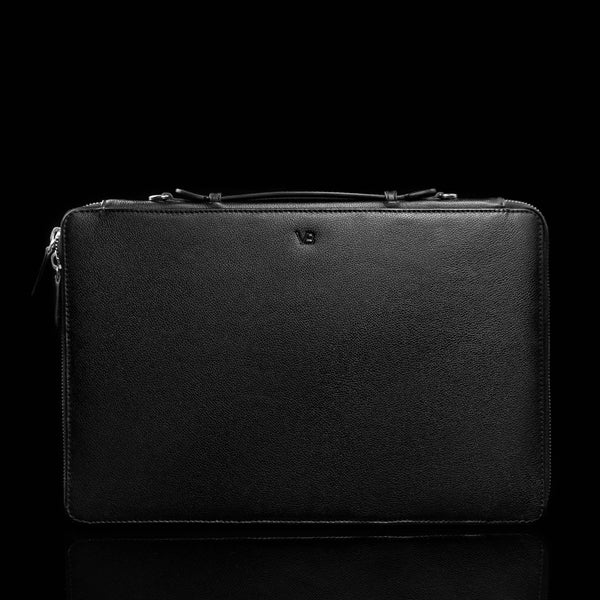 Elegant Black
10X
Leather Laptop Travel Bag
$1,295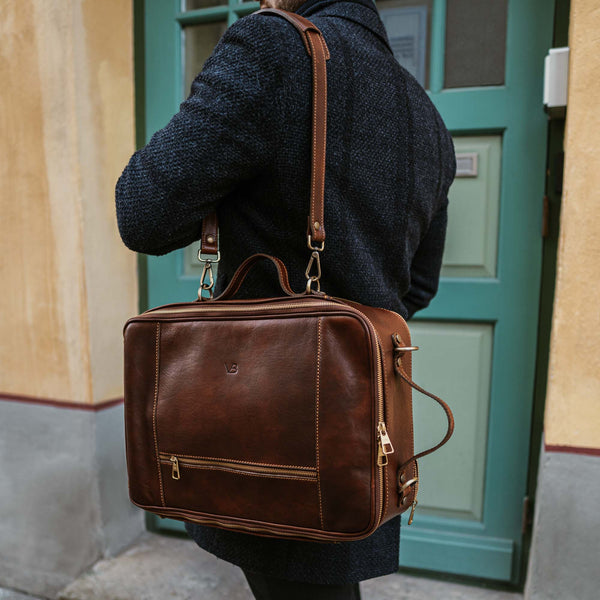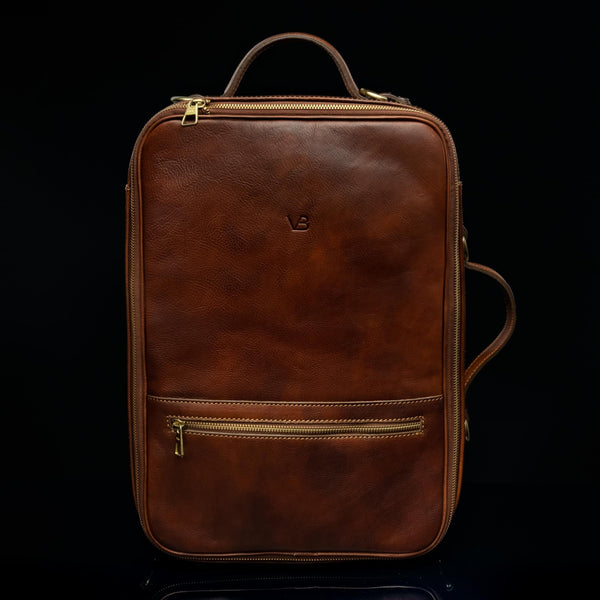 Solid Brown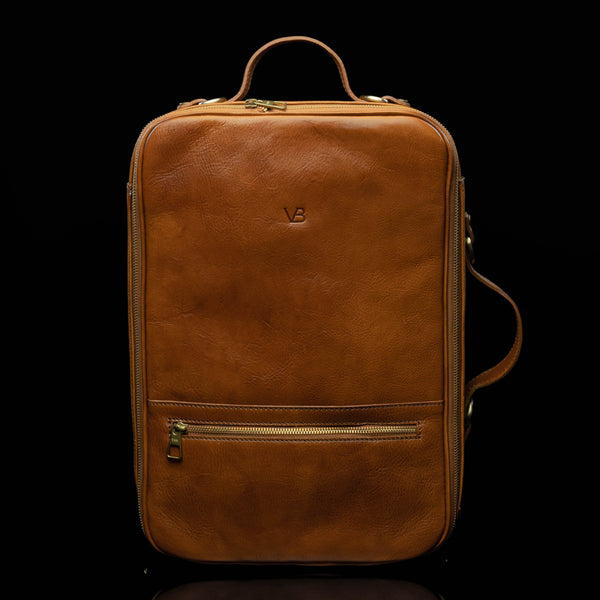 Classic Tan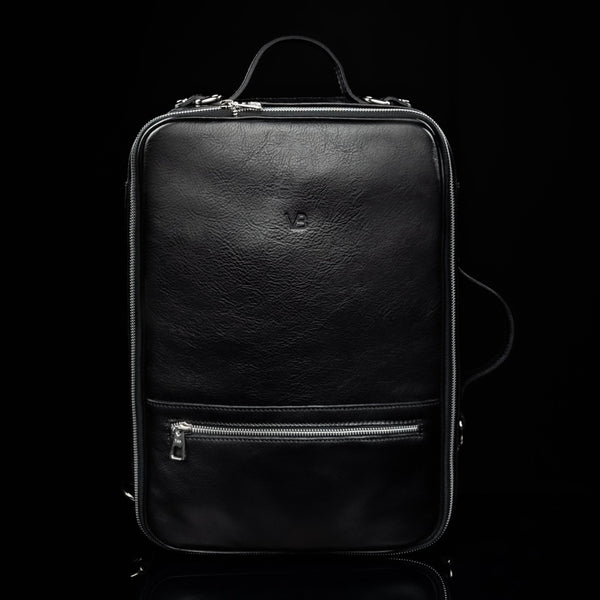 Elegant Black
Grand
Leather Garment Bag
$1,195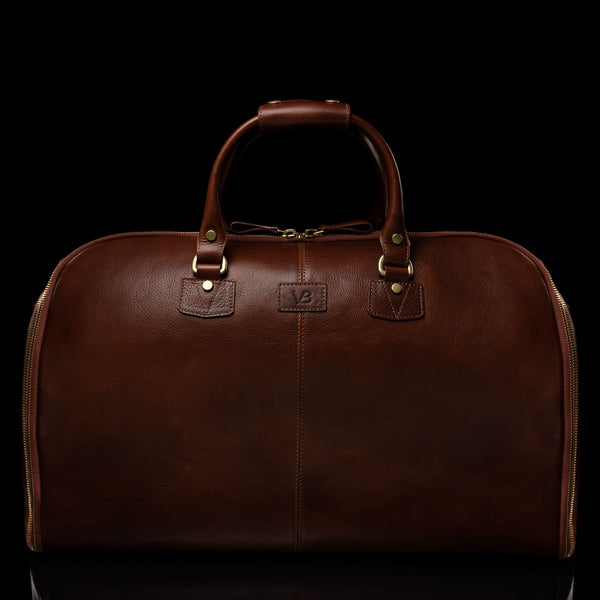 Solid Brown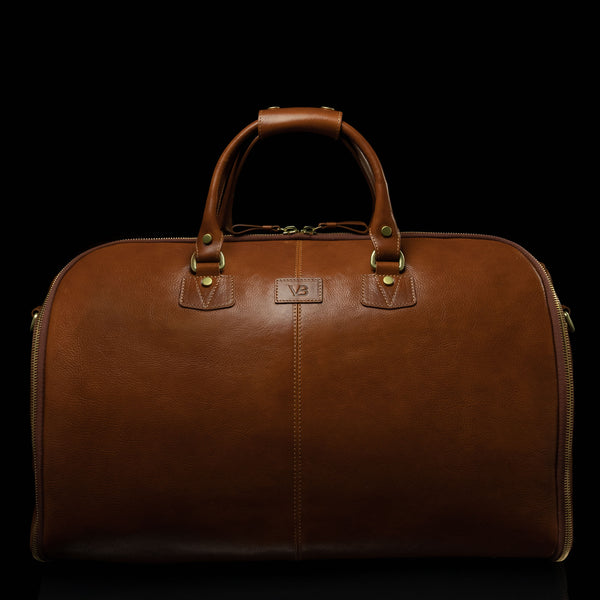 Classic Tan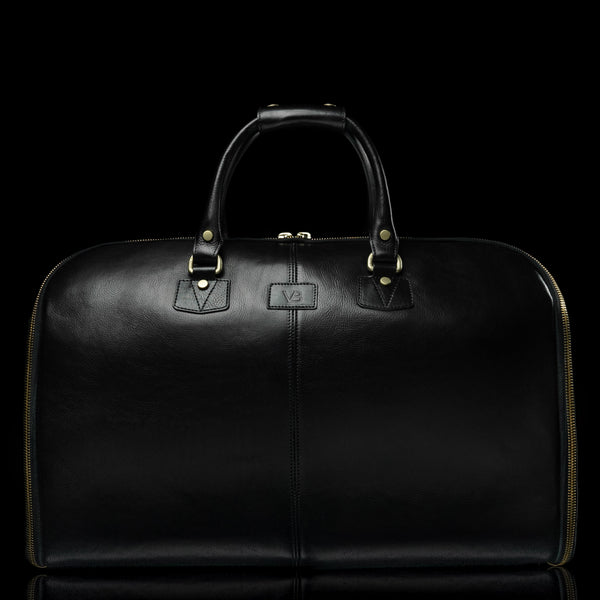 Elegant Black
Weekender
Men's Leather Weekend Bag
$1,095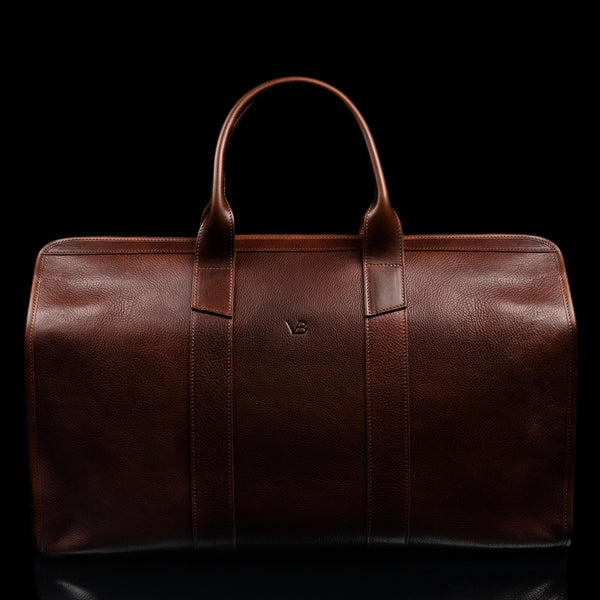 Solid Brown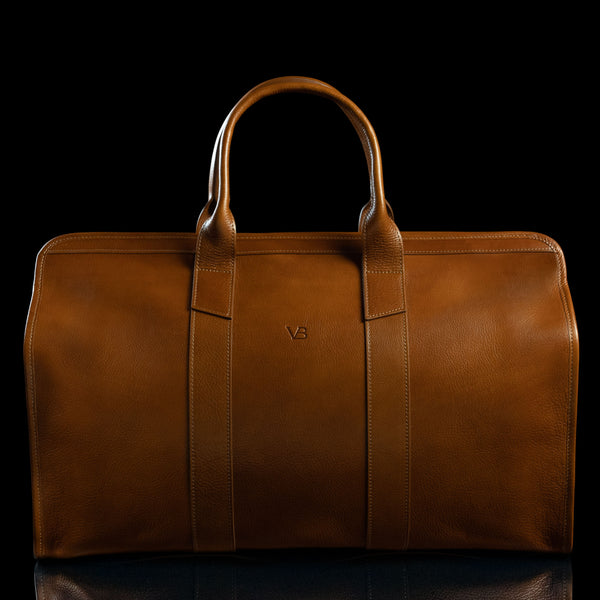 Classic Tan
Elegant Black
Voyager
Leather Carry-on Bag with Wheels
$1,195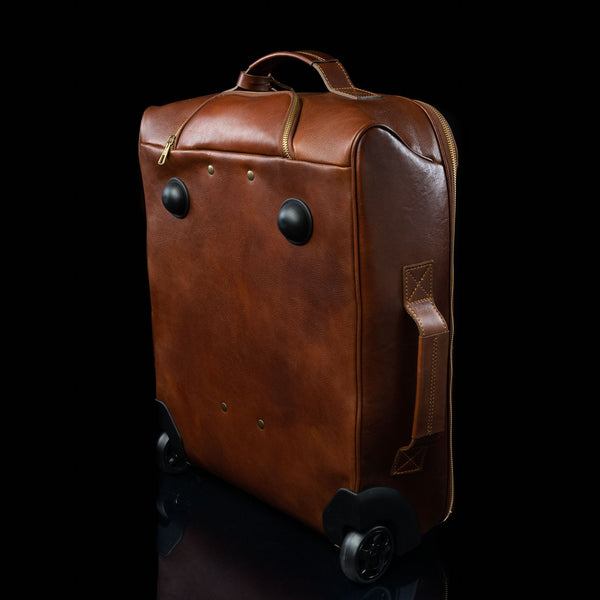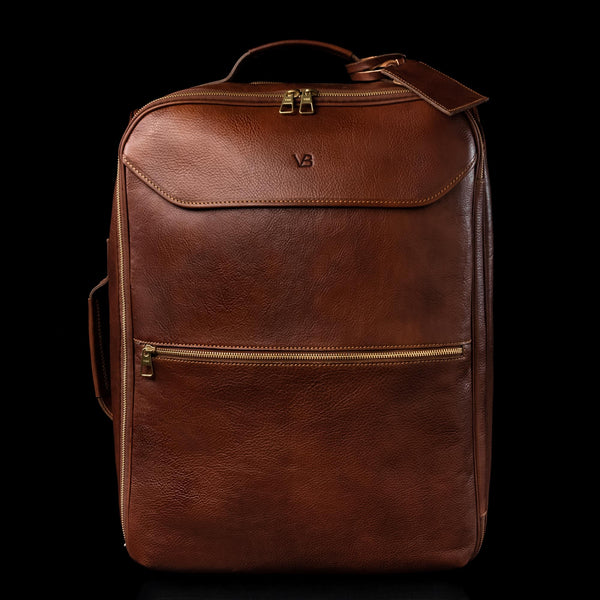 Solid Brown
Classic Tan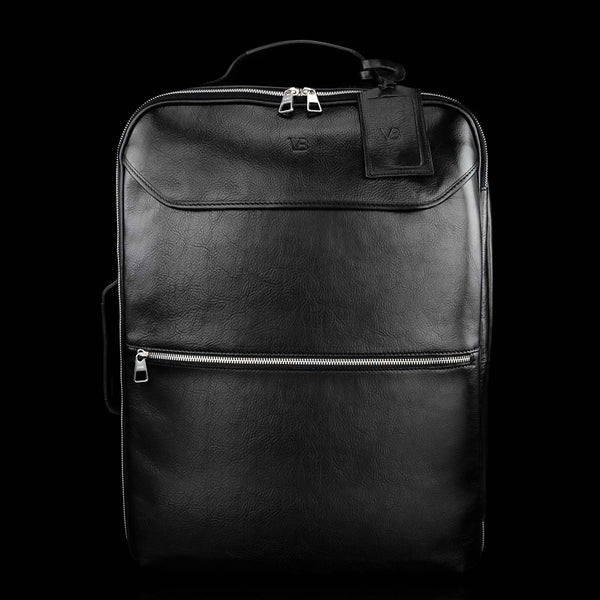 Elegant Black
Majestic
Leather Valet Tray
$115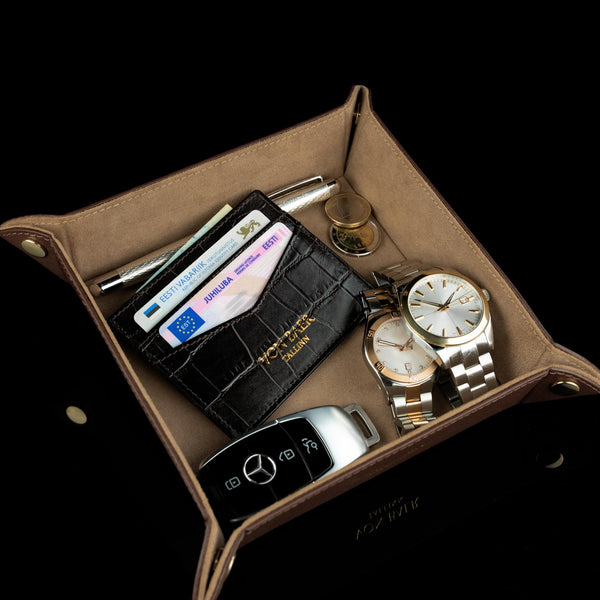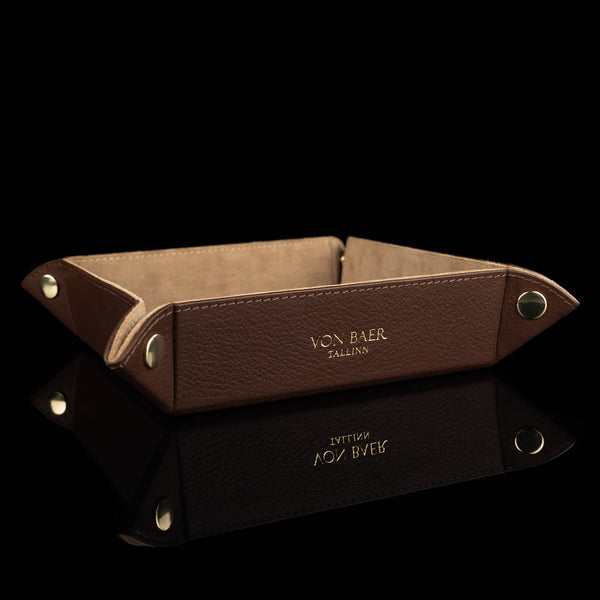 Solid Brown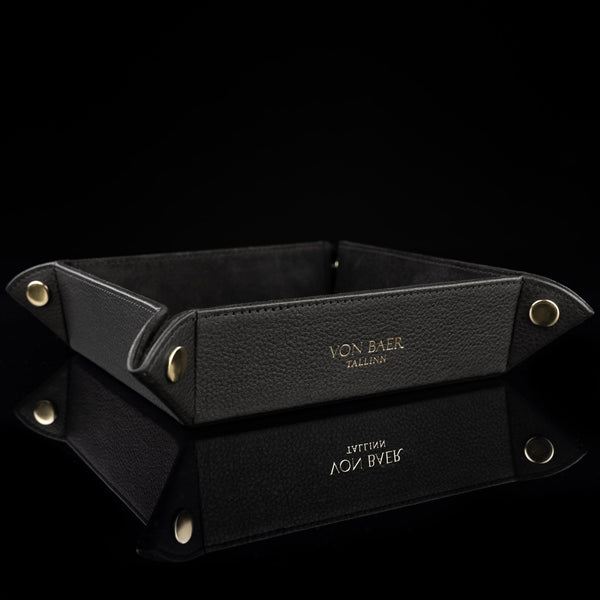 Elegant Black
Classic Tan
What makes a Von Baer briefcase so special?
Handmade leather briefcases
Von Baer briefcases for men are meticulously handcrafted by highly experienced craftsmen in family-owned studios in Florence, Italy. This ensures that each briefcase meets the demands of modern professional life without compromising on quality.

Premium full grain leather
We exclusively use the finest full grain leather for our Italian leather custom briefcases, representing the pinnacle of leather quality. The unmistakable look, feel, and longevity of genuine leather attest to its excellence. The Von Baer leather is vegetable tanned and meticulously handcrafted in small batches by artisan craftsmen in Florence, Italy.
Rugged and resilient construction
Hardware and zippers on our briefcases are meticulously chosen for durability. High-quality metals and YKK zippers ensure robustness. The interior lining is crafted from premium durable cotton, delivering a soft yet sturdy inner compartment that can handle the rigors of a demanding daily routine.
Exquisite color choices
Our briefcases are available in 4 sophisticated leather colors: black, brown, dark brown, and tan. Crafted from natural full grain leather, these options develop a refined leather patina over time. Additionally, all our briefcases feature solid brass hardware.
Tailored laptop compartments
Every Von Baer briefcase includes a dedicated compartment for your laptop or tablet. Our range offers 13-inch, 15-inch, and 17-inch compartments, ensuring a perfect fit for your technology.
Convenient shoulder straps
All Von Baer briefcases come with a detachable shoulder strap, transforming them into versatile shoulder or messenger-style bags. Ideal for daily commutes, these bags keep your hands free. Our briefcases also feature exterior handles, typically two top handles.
Personal touch with laser engraving
Instead of traditional monogramming, we offer high-quality laser engraving for personalizing your custom leather briefcase. This feature is perfect for adding a personal touch to your own bag or as a thoughtful gift idea.
Benefits
First impressions can never be redone, and a professional, stylish first impression can go a long way to closing that deal, nailing that job interview, or impressing a client.
A custom briefcase is a great way to help make that first impression great.
Unique and Personal
Since our leather briefcases use genuine, full-grain leather, and since we craft each one to your specifications and taste, the case you carry will be a unique expression of your style.
The item will not only look great to others, it will feel and look special to you too: a professional accessory that is truly your own.
Practicality and Organization
These briefcases are not just eye candy; they are primarily about function and making your workday go as smoothly and effectively as possible.
Multiple compartments of various types allow for each of your items – laptops, tablets, documents, notebooks, pens, cables, and other essentials – to have a specific, easy to find and access place in your case.
Durability
We build our cases to last – and to look great for the duration of those years or decades.
With proper care, these cases can handle the daily commute, daily use, and travel, all while getting better looking as they develop the highly desired patina of a high-quality leather product.
Professional Appeal
No other briefcase – possibly no other item at all – says "professionalism" like a good leather briefcase. From the days of our great-grandfathers, men with briefcases meant business, gravitas, skill, and knowledge… they demanded respect.
Carrying a high-quality item with this kind of legacy can boost your personal brand of professionalism and make a strong positive impression on clients, potential clients, colleagues, and others.
Compatibility
Since our men's custom leather briefcases are custom, your case will be compatible with your items, accessories, and products. They can accommodate laptop sleeves, document organizers, and of course laptops and related accessories of various sizes.
Monogrammed Briefcases for the Perfect Gift
Giving a loved one, friend, or work colleague a high quality custom briefcase is an excellent way to show your appreciation and give a special thanks.
Ideal gift ideas for a retirement gift, a business gift to a new client, as your own custom business bag, or a celebratory gift for a spouse or friend.
Our classic briefcases are made from durable materials, making them a special gift offering sophistication that will last. Add initials, monogram, engraving, and even a custom message.
Investment Piece
Because these cases are made of high-quality materials, through high-quality processes, they will last a very long time with proper care.
This longevity turns a business accessory into an investment in your efficacy and branding. It will get better with age, gaining a deeper patina, a greater degree of uniqueness, and a deeper sense of familiarity and confidence when it's in your hand.
How to Choose
Material Quality
The leather is the primary material of the case, and so it should be of high-grade raw materials and should have undergone the correct treatment.
Leather comes in different grades, but the best grade is full grain leather, so always aim to buy this type for products you care about. It will age nicely with leather patina.
Leather also undergoes a process called "tanning," during which it is turned from a spoilable raw material into a durable construction material.
Vegetable-tanned leather is the best one. It is more labor-intensive, and so carries a higher price on the finished product, but it is worth it. This will ensure that your item not only functions well, and stands up to daily wear, but that it will get better looking as it does so.
You might also want to consider chrome-tanned leather, as it carries a lower cost and is more water and heat resistant… but it does not improve in its look over time and will not last as long.
Note the stitching as well. It should be quite regular, tight throughout, and use high-quality thread of a thickness on par with the size and construction of the case itself.
Hardware Quality
A great case body is the foundation, but without high quality components, this will do you little good. Look for components like zippers, clasps, buckles, etc., made of strong metals like brass or nickel. These are usually corrosion-resistant and will stand up to regular use over a long period of time.
Design
This is largely a result of your personal style, but keep in mind the setting you'll use too. You can go more traditional if you are in an industry that prides itself on tradition and legacy, like law or finance. You can go more unique and flashier if you are in a design field in which that kind of expression shows your skill and energy in the field.
In general, dark shades are usually preferred as they go with almost any other look and are easier to keep clean and sharp-looking.
Whether in a traditional or flashy setting, a monogram or set of distinctive hardware can elevate the case from an off-the-shelf look to something clearly chosen to suit you as an individual.
Size & Capacity
To determine the size and capacity you need, start with an inventory of the items you need to carry daily, and an awareness of others you might need to carry from time to time. Most start with the laptop.
Ensure enough space for the height and width of it, of course, but do not forget to include space for the thickness and a little extra to allow for easy sliding in and out of the compartment.
If you also use a laptop sleeve, leave room for that too. Beyond that, make sure that fragile items have a safe, padded pocket, and that items you need regular access to are stowed in a place that is quick and easy to get to.
Compartments and Pockets
A good organization scheme can make your day easier and more efficient by saving you a few seconds here and there, but more importantly, by avoiding any sense of rooting through a case looking for something that you and your client both knew you would need.
A quick, efficient grab for an item shows forethought, organization, and will send a message to your client that you are on top of what you need to do – it will also reduce your stress.
Functionality
Key areas of functionality are important to note. A variety of carrying methods might be important to you, depending on your field and whether you travel or commute via public transport.
If you do, a shoulder strap (preferably adjustable and padded) is a great additional feature.
If you carry important documents, or want to ensure your valuable contents aren't casually lifted when your back is turned or your case left alone for a moment, consider a lock.
If you live in a place with frequent rain, and you spend time moving around outside, water resistance is of higher importance too, and you should invest in some quality treatment to prevent damage or staining.
Price
The price of a high quality men's custom leather briefcase may seem high.
Still, when this amount is spread over the years, perhaps decades, that the case will look great, maintain its stylish appeal, and remain solid and functional, the overall investment is often cheaper than buying and replacing lower quality bags that show wear and breakage after a year or less of use.
Brand Reputation
Some unbranded or obscure branded items are still of good quality, but to ensure not only quality, but a company to whom it is important to maintain high brand trust and reputation, it is usually better to go with a brand name that is known and trusted in the industry.
You're more likely to get a good product, and you're more likely to get excellent service and support if you ever do need it.
Ethical Sourcing
It is important to many to ensure that products and manufacture are ethical and sustainable. Most companies with ethical practices display the fact proudly via a tag or placement in the documentation.
Maintenance Needs
To keep your case looking great for longer, treat it with climate-appropriate products and store it out of direct sunlight when not in use.
Types
Classic Briefcase
This case is most recognizable from the classic, rectangular shape. It suits a formal environment and provides hard-shell protection to documents and devices.
As the name suggests, it is best for carrying briefs and other paper documents.
Personalized Leather Laptop Briefcases
We have many laptop briefcases and leather laptop bags that can be customized. The laptop compartments differ per briefcase, but we have bags able to carry both 15-inch and 17-inch laptops.
These are useful as a business briefcase because you'll often need your laptop at hand.
Engraved Backpack Briefcases
Wee stock many custom men's leather backpacks, which are ideal if you want to keep your hands free while traveling or on your commute.
These come with full engraving possibilities; most contain a dedicated laptop compartment. All are made from Italian leather.
Custom Leather Messenger Briefcase
We stock custom messenger bags too; in fact, all of our bags come with a detachable and adjustable shoulder strap, and so can be used as messenger bags.
These are useful as work and carry-on bags, and can make a great gift. These are sometimes known as a satchel bag or crossbody briefcase bag.
Custom Travel Briefcases
All of our travel bags can also be monogrammed with a custom engraving or message.
These make for excellent luggage bags, particularly when traveling, as you can often have a similar bag to someone else at an airport, so the unique embroidery or message helps you know which bag is yours.
Our range includes garment bags and duffel bags.
Convertible Briefcase
This is the case for the person who needs to switch between a more formal setting, to shoulder-slung, hands-free use, to a backpack-style carry for cycling, ladder climbing, or other more physically active locomotion.
Expandable Briefcase
If you need to occasionally carry products or a significant amount of documentation in your case, or if you want to use it for daily work and occasional work travel, an expandable case allows for the usual size to be increased to accommodate the added items you might need.
Attaché Case
For a streamlined, slim, elegant look – at the expense of payload space – an attaché case keeps a few documents, and perhaps a tablet or slimline laptop, close at hand.
Rolling Briefcase
For heavier loads, especially when traveling or moving from meeting locations over wider areas of your patch, a rolling briefcase takes the strain from your shoulders and rolls it nicely along on wheels behind or beside you.
Alternatives
Use Case: Client Impressions
When the primary goal is to impress with your style, consider a portfolio case. These are sleek, sophisticated, and designed to be front and center during presentations.
Use Case: Personal Style and Luxury
A high-end tote bag can show knowledge of – and investment in – personal style and presentation. For certain clients, or within certain style-shifting industries (such as fashion), this is a great choice.
Post Purchase
Color Selection
The right color can really set off your style and make that first impression pop – but it also has to last and be versatile over long periods of extended business too.
We provide high resolution images of our products to help you get a true idea of color and appearance before you choose your item.
If you are still unsure, it is generally recommended to opt for the more classic of your choices – perhaps a versatile brown or black – or, if your budget allows, buy one in a classic choice and another for those occasions when it's better to stand out with a pop of flash.
Customization Features
To best weigh the cost of additional custom features against their value, consider first the frequency with which you'd use the feature.
The more often you use a feature, the more convenience and value you get from it, the more it is worth an additional investment.
Next, consider the consequences if you didn't have it and needed it, regardless of frequency of use.
A padded laptop compartment, for example, will hopefully never be needed – but drop that case once, and that padded pocket may be the difference between a sigh of relief and a significant loss of money and even, potentially, important data.
Size & Fit
You won't want a large briefcase if you are a tiny person. Likewise, a large person with a tiny briefcase risks looking comical.
You want a case that suits your size as well as the uses you have in mind. The key is to find one that holds everything you need, does what you need it to do, and doesn't look excessively large or small when it's on your person.
Maintenance and Care
It may seem like much trouble to keep a leather briefcase in great condition, but it isn't that big a job, and doesn't require overly frequent efforts.
Each Von Baer briefcase comes with its own comprehensive care guide. We also offer the necessary cleaning and conditioning products, so there is no need to search further for what you'll need.
FAQs
Why would I want to customize a briefcase?
Here are some reasons to choose customization:
To better suit your needs
To better suit your style
To stand out among the off-the-shelf items
Is your leather ethically sourced and environmentally friendly?
Yes, we ensure Von Baer suppliers take all available steps to be environmentally friendly and ethical.
How do I care for and protect my new case?
We recommend cleaning your case regularly, using a dry cloth and conditioner. Avoid excessive moisture and direct sunlight, especially when not in use.
Do you deliver to the USA?
Yes, we have various shipping options for our bags, including express delivery to the United States.