Description
Features
PERSONALIZATION
Care & Packaging
Shipping
When designing the Classic, we set out to create a simple and elegant bifold leather wallet that would incorporate the absolute must-have features for the utmost functionality.
Available in dark and chocolate brown, black, croc print black and brown, the Classic is handmade in Florence, Italy from soft premium full-grain Italian nappa leather that is both durable and refined in appearance. Most importantly, the Classic has everything you might need — several card slots, a slot for notes that will easily hold a generous amount of cash, as well as a spacious coin compartment with a snap closure. But that's not all – you will also find that under the coin and card compartments there are additional slots where you can tuck in not only more cards, but also cards that may be thicker/wider, business cards, receipts, etc. It is the ideal size to carry in a pocket and the leather is very soft to the touch. Personalize by adding embossed initials or engraving and make it the perfect gift for yourself or a loved one. Comes in an elegant gift box.
Premium full-grain Italian leather
Durable polyester lining
4 card slots on the left side
Coin pocket with snap button closure
2 additional compartments hold up to 6 more cards in total
2 cash compartments
RFID protection
Packed into a gift box
Dimensions:
Width: 11.5 cm (4.53 inches)
Height: 9.5 cm (3.74 inches)
Depth: 2 cm (0.79 inches)
Weight: 60 grams (2.12 oz)
We offer product personalization—embossing and engraving—for most of our leather accessories.
Add initials, names, dates, logos, phrases, or personal messages to create a truly thoughtful and one of a kind gift of sentimental value that can be cherished for years to come.
You'll find personalization options on the product page of your chosen item. Select embossing or laser engraving before checkout, and we'll take care of the rest.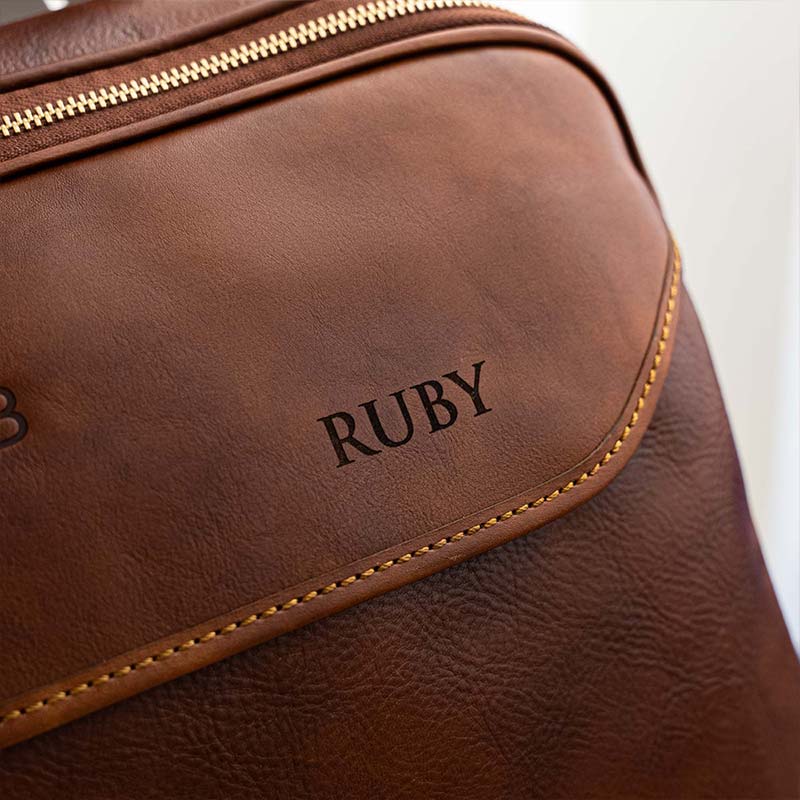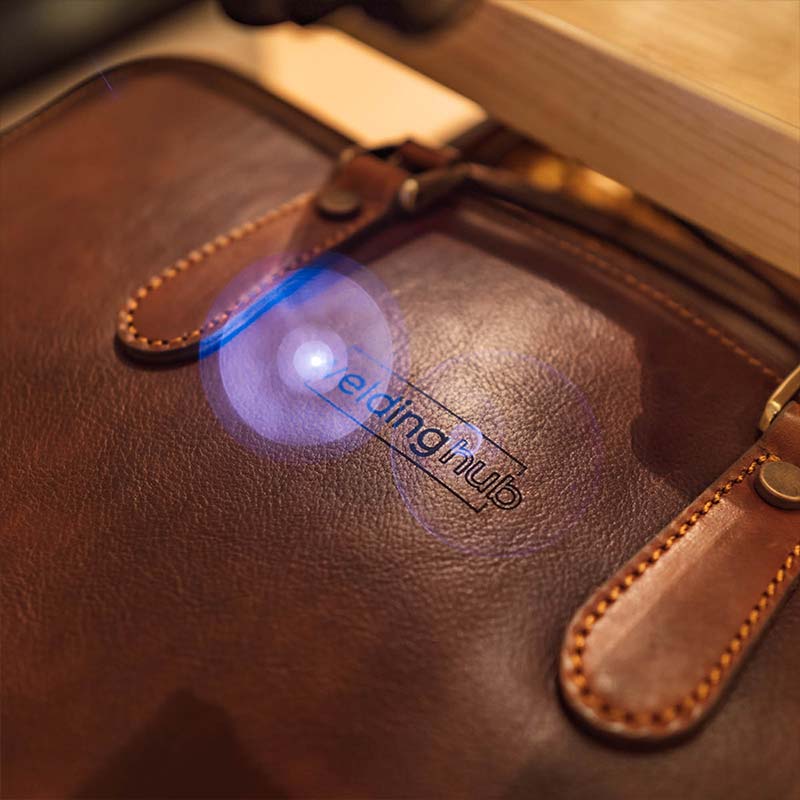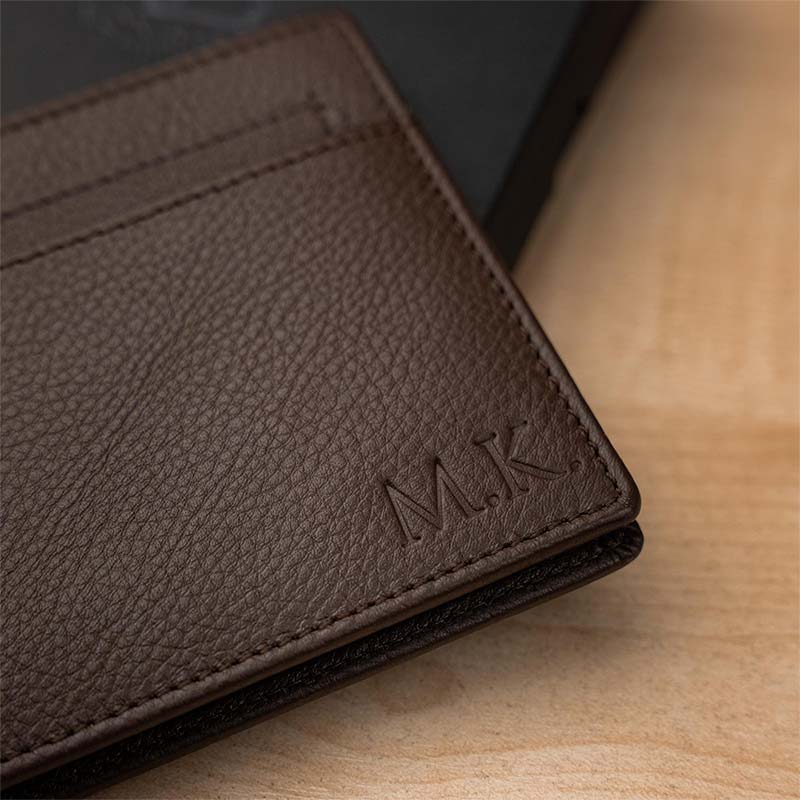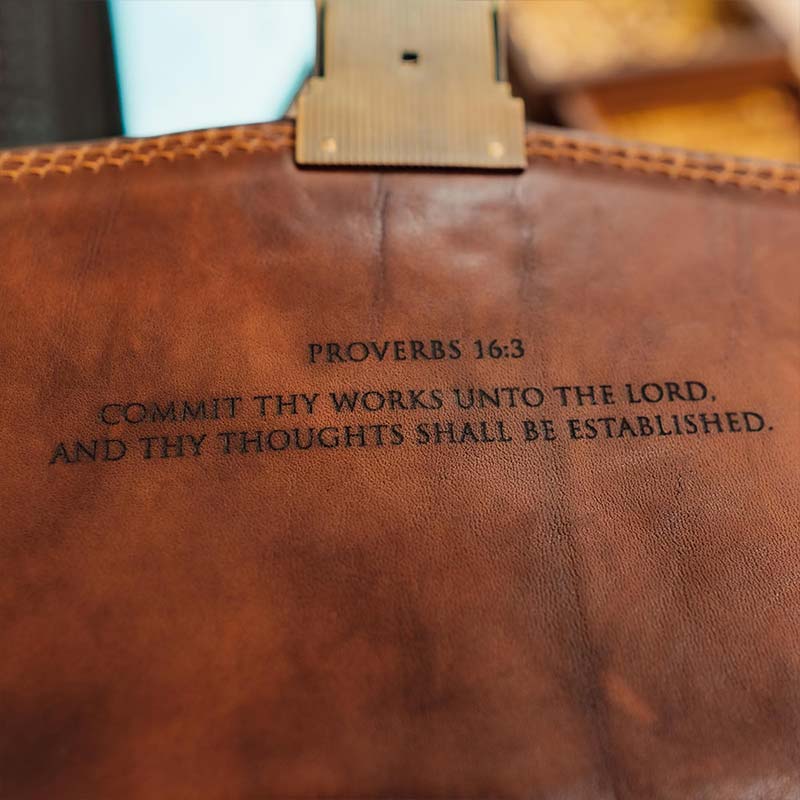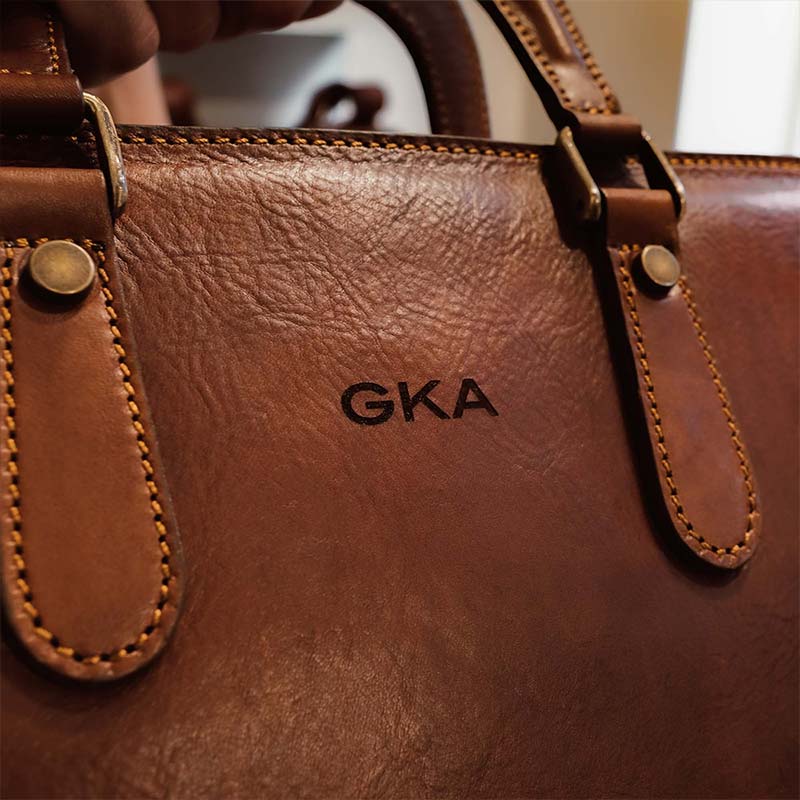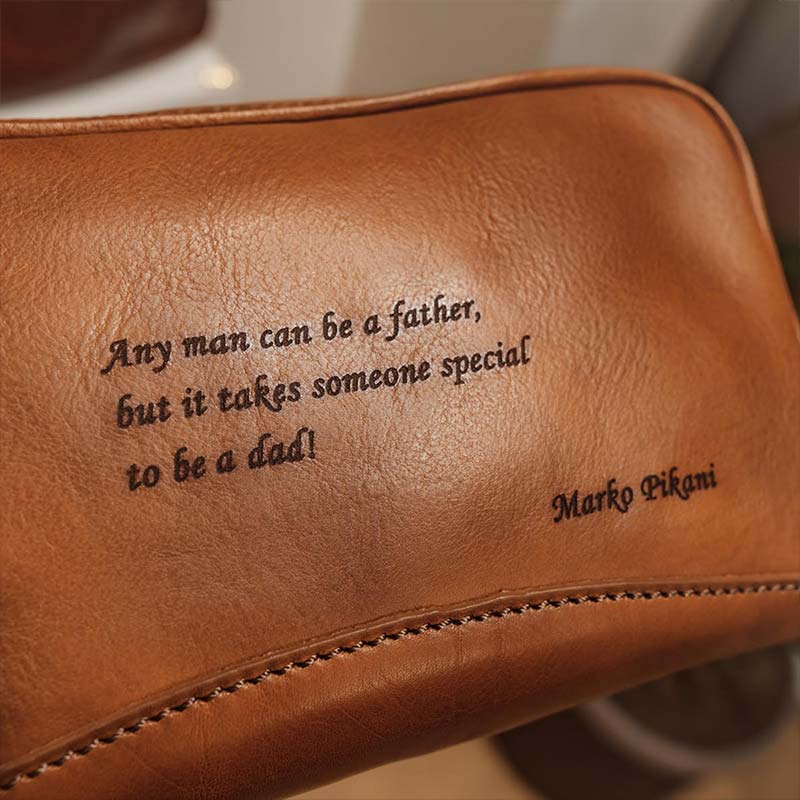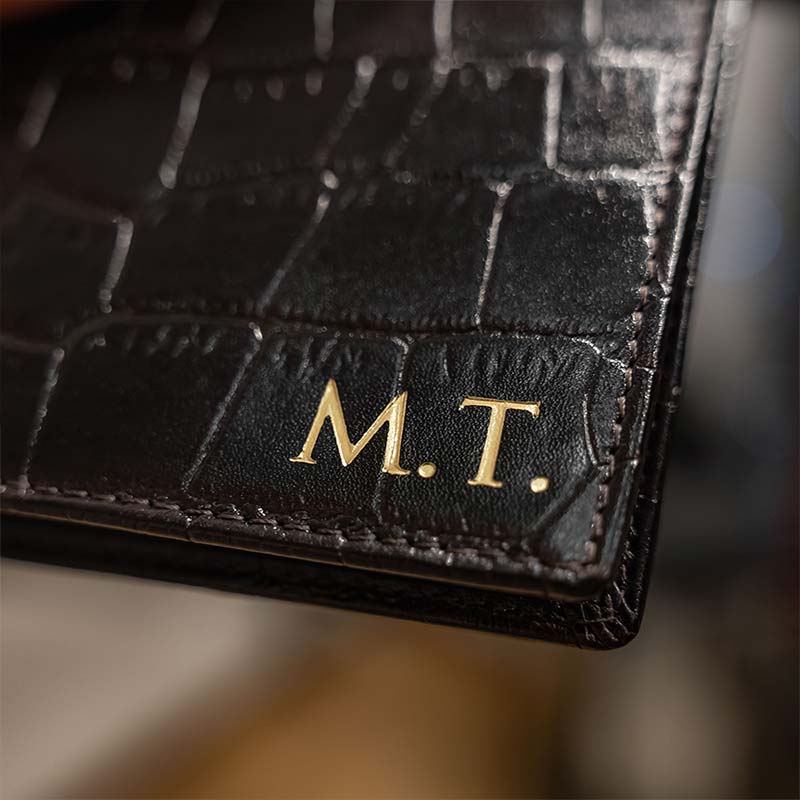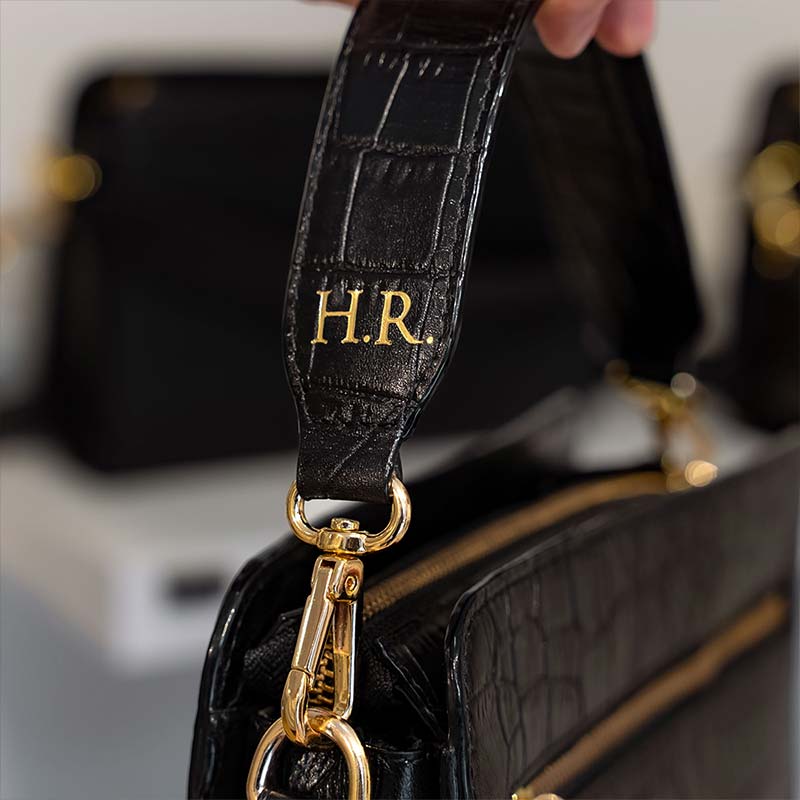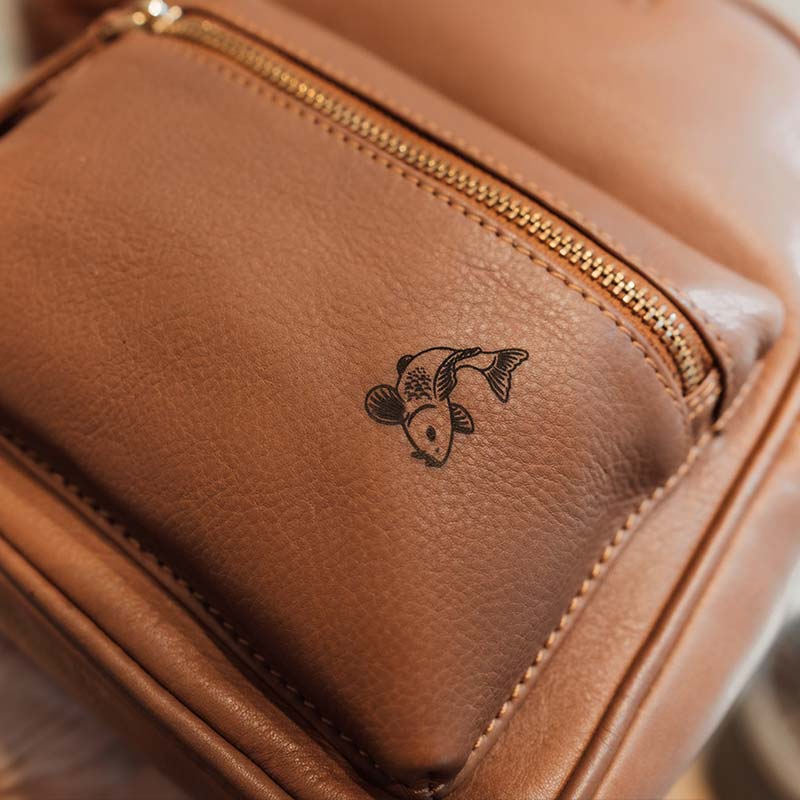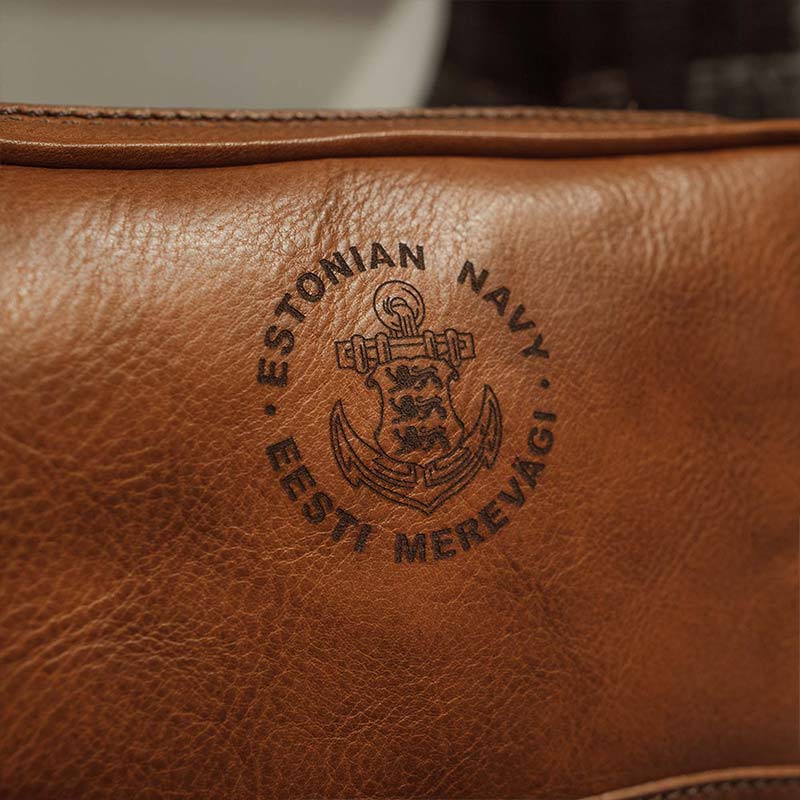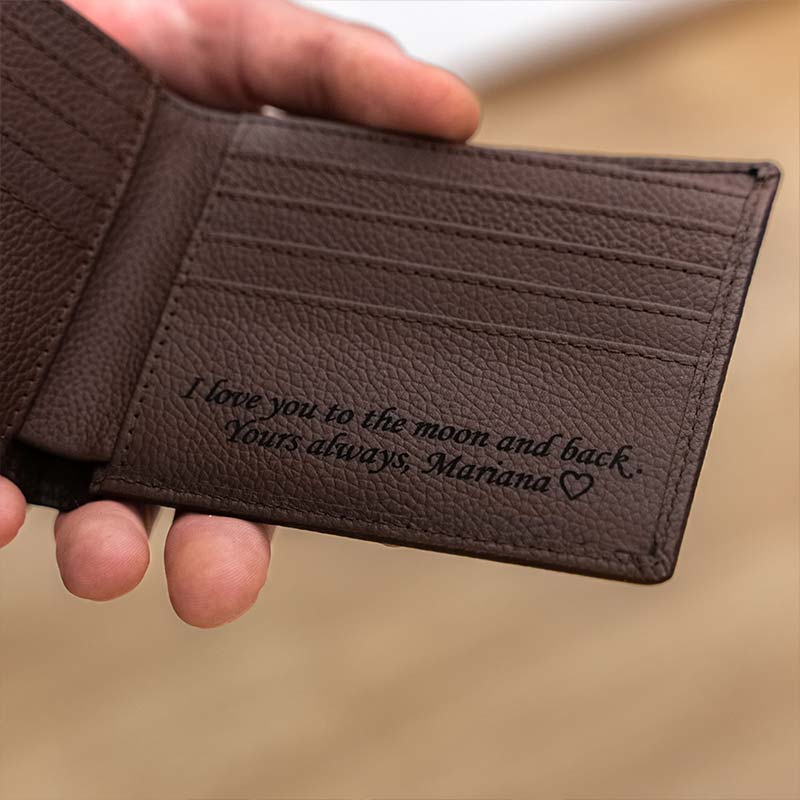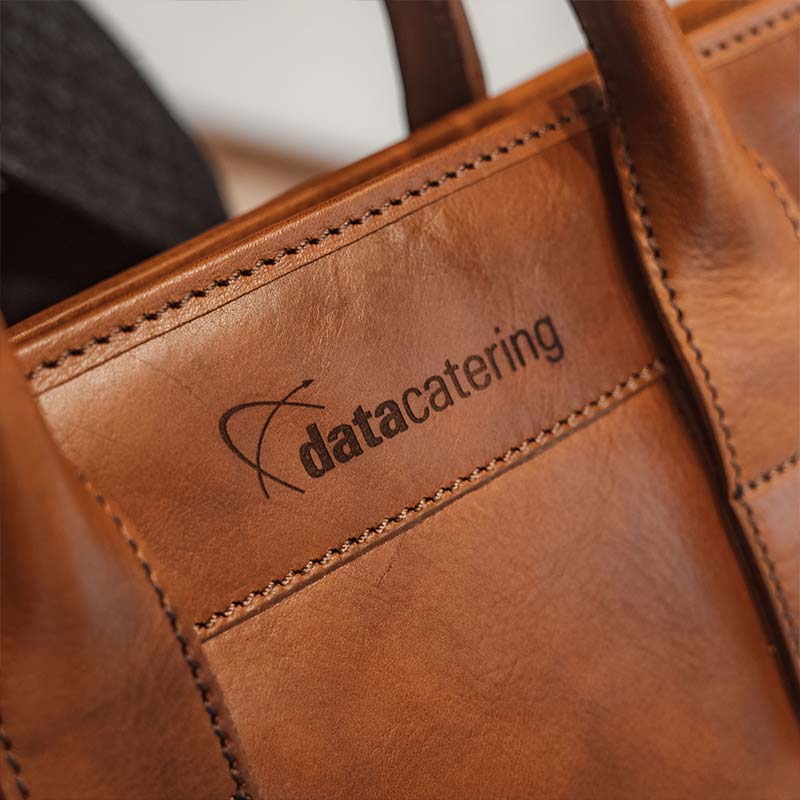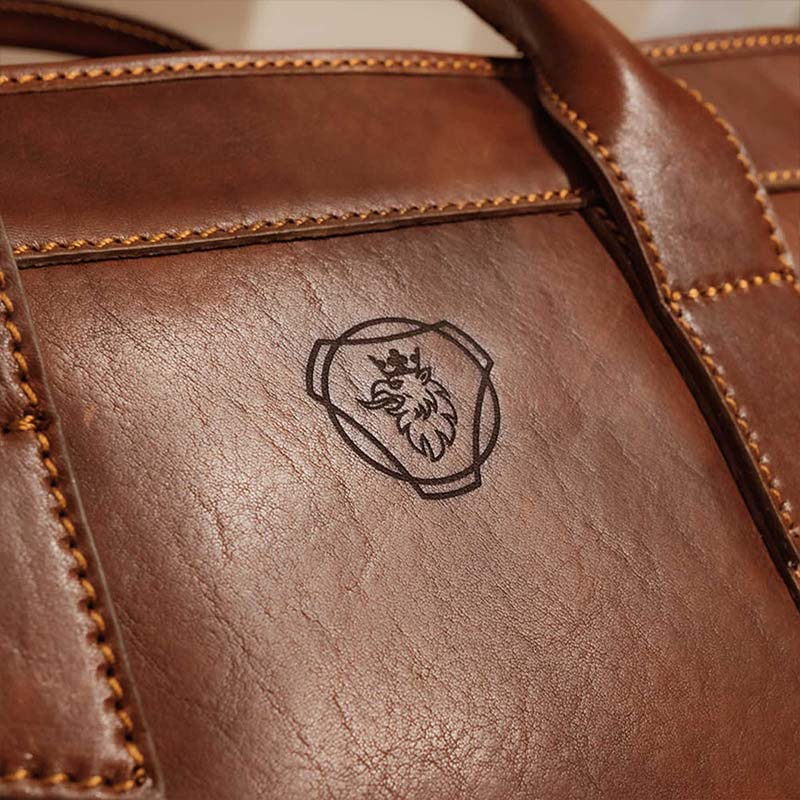 We recommend treating your leather accessory once a month with our Premium Leather Cream. First, remove any dirt or dust from the leather with a cloth. Then apply a thin and even layer of the cream on dry and clean leather with a cotton cloth in circular movements. Allow to dry and then polish.
When ordering from us, you'll receive everything ready to be gifted. Our bags come with a handmade cotton dust bag. Please use it when storing the bag to help the leather remain in good condition and develop a rich patina over time.Additionally, all smaller items such as wallets and belts will arrive beautifully wrapped in tissue paper, a gift box, and a gift bag.
We offer free worldwide express shipping on all orders over $500.
| | | |
| --- | --- | --- |
| Destination | Time | Cost |
| United States, Canada | 2-4 days | |
| Europe* | 1-2 days | |
| Rest of World | 3-5 days | |
*Includes Switzerland, Norway and the UK
For further details, please go to the shipping information page.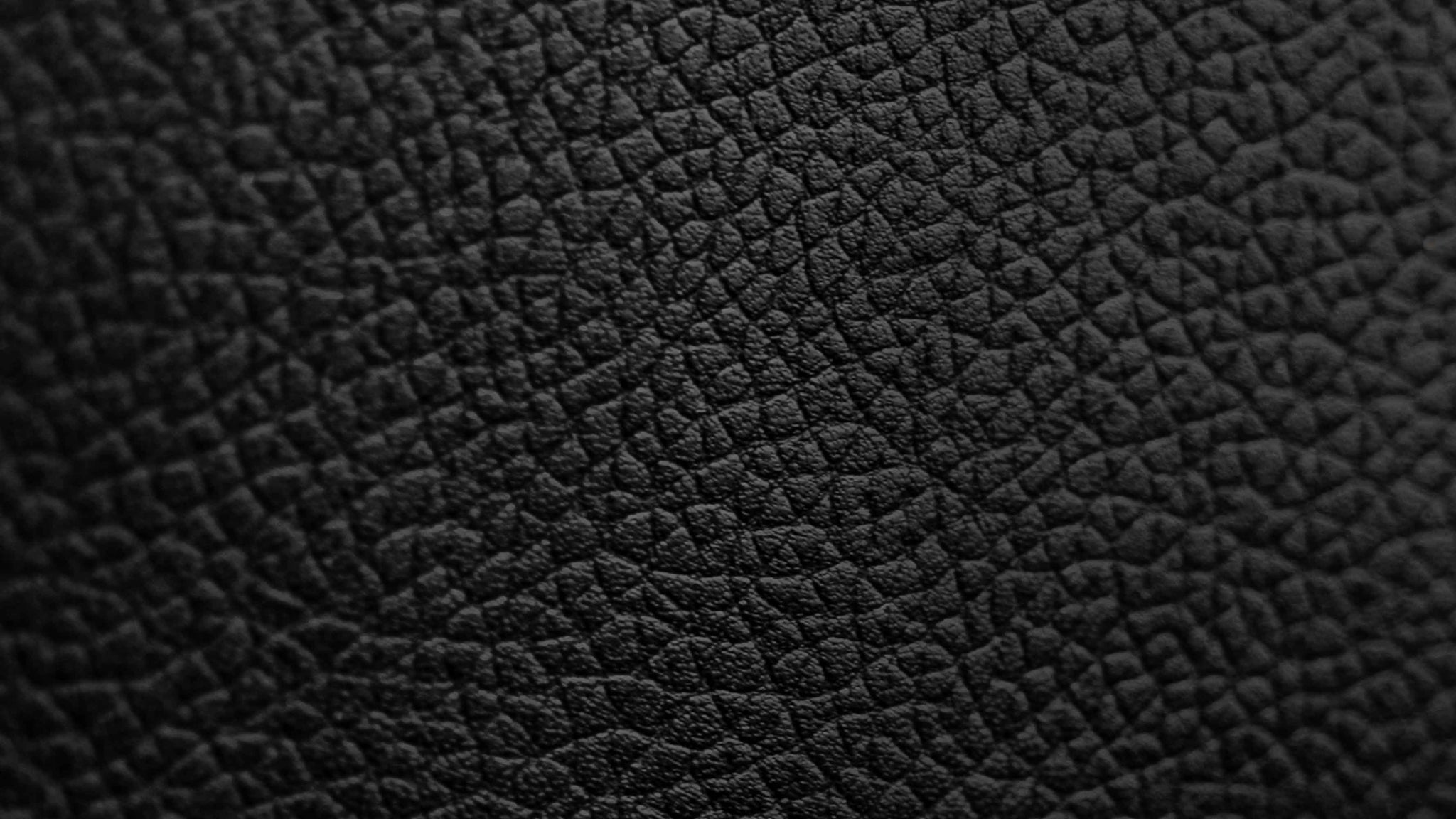 PREMIUM ITALIAN CALFSKIN LEATHER
This product is handcrafted from premium quality Italian nappa full grain leather. The leather has undergone a special tanning process, as a result of which the product is soft, flexible, and it is pleasant to touch by hand.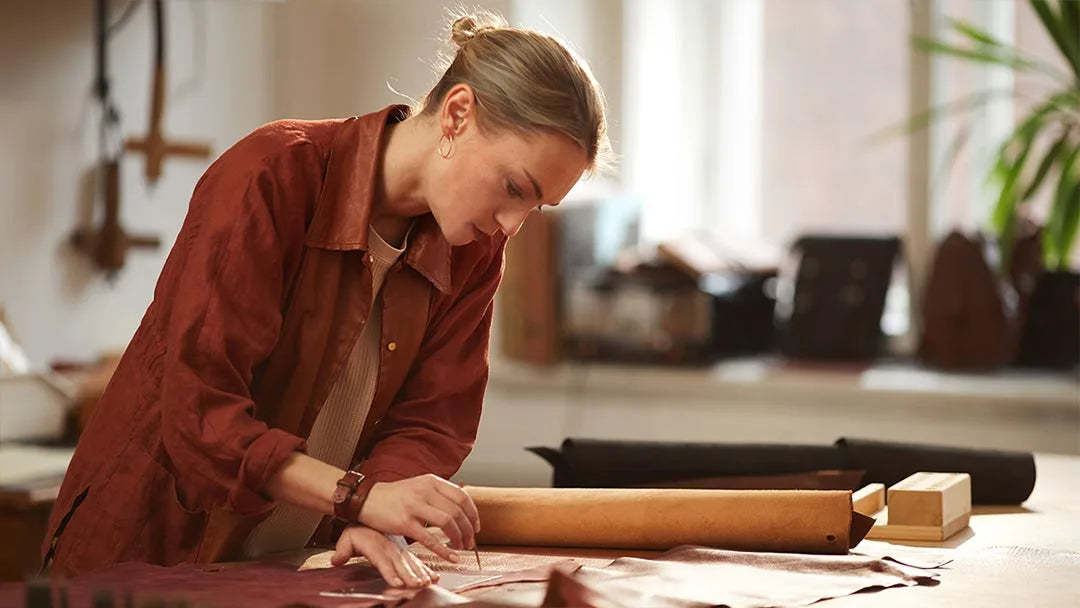 MADE IN ITALY
It is not without reason that Italy is known as the land of true artisans. All our products are made in Florence, Italy in family-owned studios, where the tradition of leather craftsmanship has been passed down generations. Believing that our customers deserve the best and showing our appreciation for this masterful heritage craft, we are ready to pay honest production prices for the high-quality work being put into each product.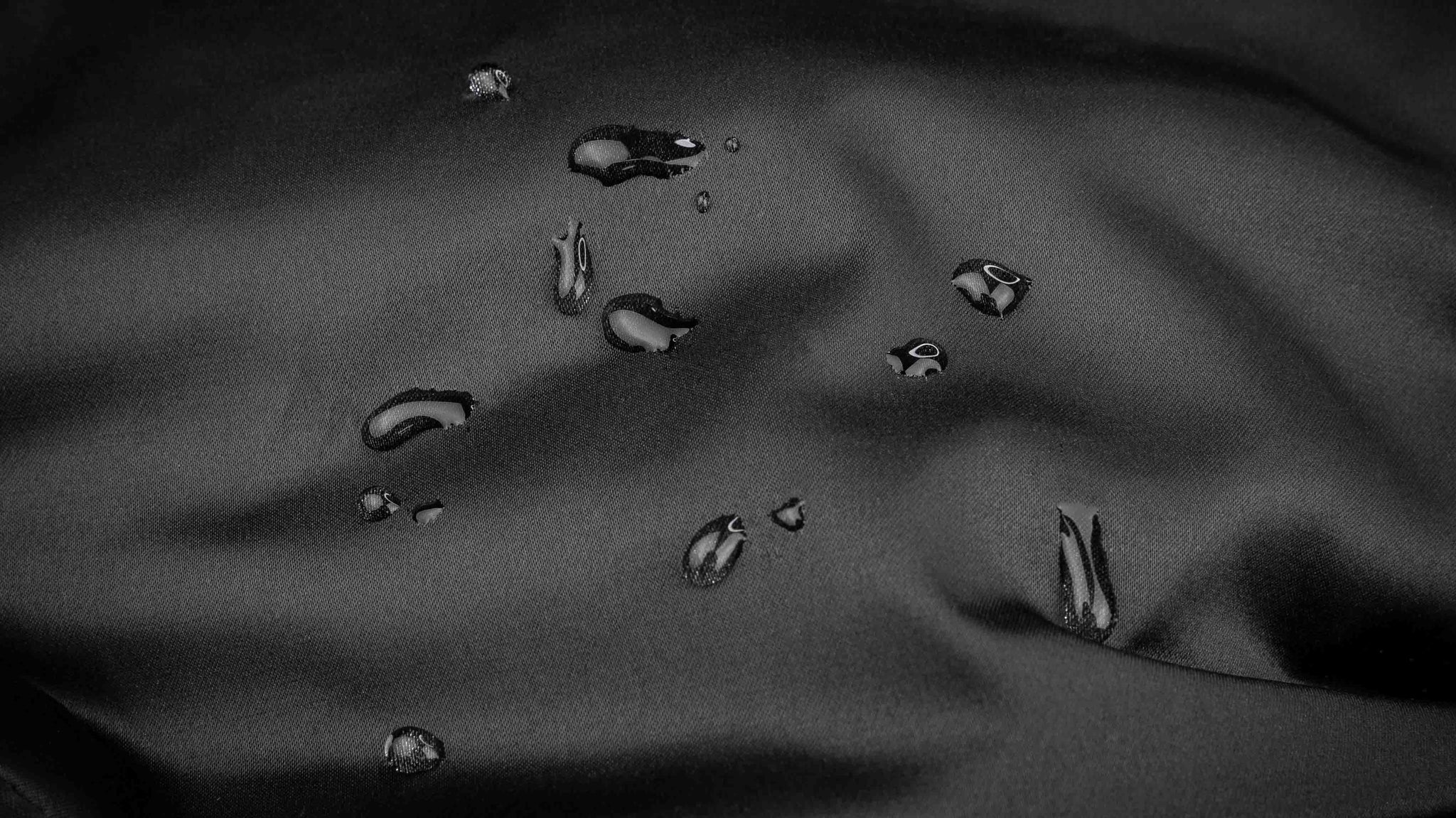 LINING WITH SPECIAL PROPERTIES
It's important to us that our products look good both inside and out. For this wallet, we use a durable and water-repellent lining, which is made from polyester fabric. Thanks to the water-repellent properties of the material, the leather does not come into contact with excess moisture, and the wallet is easy to clean.
SUSTAINABILITY
When choosing Von Baer products, you can be sure that you're not only getting something stylish and high quality but are also supporting a sustainable business and traditional craftsmanship. We do our business in a way that supports local communities and does not harm the planet.
I hope the items don't fall out of the wallet

The cards will stay in place and won't fall out with normal use. If the card slot is overloaded, it can stretch or tear over time, and then cards may slip out. But as long as you don't overload it or take it to the extreme, everything should be fine.

Are there separate compartments for cash and cards?

Yes, the Classic bifold has 4 card slots inside on the left, a coin pocket on the right, and the 2 slots under each side fit 4-6 extra cards.

Can it hold large wads of cash?

We recommend carrying 10-20 banknotes in the Classic Bifold to fold it comfortably and to ensure it keeps its shape.

Does it have a coin pocket?

The Classic Bifold has coin pocket inside on the right. It has a snap closure.

Can I customize dozens of this wallet for the top clients of my business?

Yes, absolutely! We provide embossing or laser-engraving personalization services for our products. Our goods are handmade in limited quantities, thus we cannot guarantee you that we can satisfy a large order at any given time. If the item is out of stock, you can make a preorder to ensure that you will get the item of your interest when it is produced again.